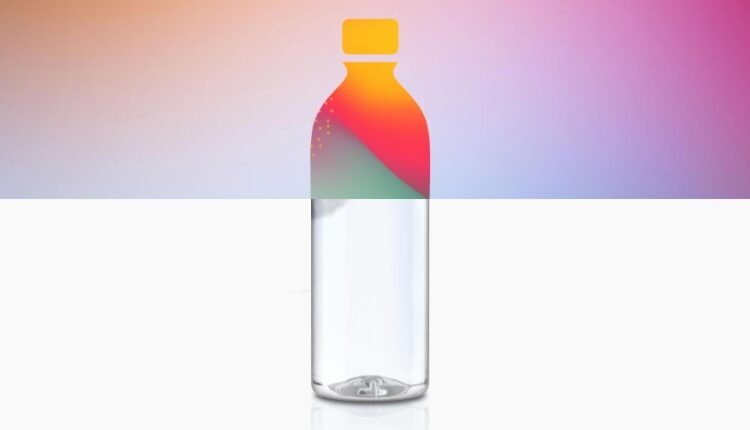 With the recent material hire of renowned CPG leader Melise Panetta as President, BevCanna Enterprises Inc. (CNSX:BEV) (OTCMKTS:BVNNF) has come into focus. Today, the company added additional executive firepower as it builds one of the most prominent executive teams in the cannabis-infused and health wellness beverage space.
The addition of Raffael Kapusty and Bill Niarchosas co-leads in the role of Vice-president of Sales significantly strengthens the company's mainstream retail Rolodex and ability to foster long term distribution deals with partner organizations.
Most recently, Mrs. Kapusty led sales and marketing at Ice Age Glacial Water Company (IAGWC), successfully growing points of distribution in the natural products sector and expanding into mainstream grocery chains. With a solid foundation at ACNielsen Canada (NYSE:NLSN), Raffael has developed a deep understanding of the CPG space, working with over 100 leading Canadian & global CPG manufacturers.  She has also held senior category and key account management roles at Kruger (NYSE:KR), SC Johnson and Unilever Canada (NYSE:UL).
Meanwhile, Bill Niarchos brings extensive CPG sales qualifications to the table in his own right. Bill has experience managing national accounts at Colgate-Palmolive (NYSE:CL), as well as Walmart (NYSE:WM) and Costco (NASDAQ:COST), as well as navigating Director of Sales and Director of Client Development roles there. Previously, Mr. Niarchos held Category Manager roles at The Great Atlantic & Pacific Tea Company— one of the nation's first supermarket chains..
Under the guidance of new President Melise Panetta—herself holding executive roles at Fortune 500 CPG conglomerates such at General Mills, SC Johnson and PepsiCo—BevCanna's directional focus is clear: executing a concerted marketing & distribution ramp-up is a top priority.
BevCanna: A News Cycle In-Motion
With the closing of its transformative Naturo Group acquisition and the receipt of its Health Canada Standard Processing License last month, BevCanna is in prime position to broaden its scale.
Last week, the company announced that it had formed a partnership with highly-regarded cannabis cultivation and extractions company Stigma Grow (TSX-V:CANB) to launch the Keef Brands award-winning line of cannabis-infused beverages across Canada. The partnership will streamline BevCanna's product commercialization plans and enhance its Canadian market penetration, enabling the Company to supply products to provincial distributors for in-house and white-label client brands, bridging the gap until the Company is granted its own Sales License.
Keef currently operates in seven U.S. states, and is sold in over 1,000 licensed retailers and online. Keef is the #1 cannabis beverage brand in the U.S., ranking first both units and dollars sold amongst all cannabis beverage companies. Additionally, Keef boasts eight of the ten top-selling cannabis beverages in Colorado as well as two of the ten top-selling in California.
This partnership comes off the heels of the BevCanna acquisition of Naturo Group Investments Inc, an established beverages and natural products company producing alkaline and sparkling waters, and plant-based mineralized beverages and supplements, that are currently sold across the country throughout an established network of over 3,000 retail stores and online. Within the Naturo Group portfolio is TRACE, a proprietary Health Canada-approved plant-based formulation, which will be key in BevCanna's international expansion. The combination of these two emerging industry leaders creates a diversified health and wellness; beverage and natural products company, with $55M+ in assets on the balance sheet, and a global multi-channel sales and distribution network positioned for growth.
"We've got a lot of room to move, and a lot of room to grow," said Panetta when TDR caught up with her earlier this month, "We've got the fundamentals in place, the foundation is there, now it's about unlocking the business opportunities and unlocking the potential of the company and executing with excellence to get ourselves to the next level."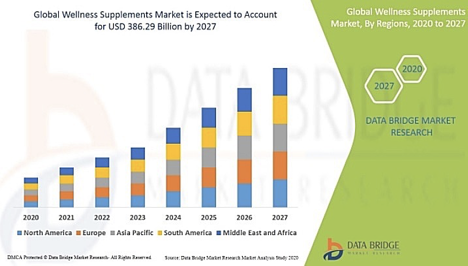 With today's additional sales executive announcements, there leaves little doubt that BevCanna is making a concerted push for additional customers and distribution agreements. Given the sizable multi-year growth curve expected in the global wellness supplements market—6.45% CAGR until 2027—BevCanna is in prime position to capitalize on this growing trend.
TDR will have additional coverage as events warrant.