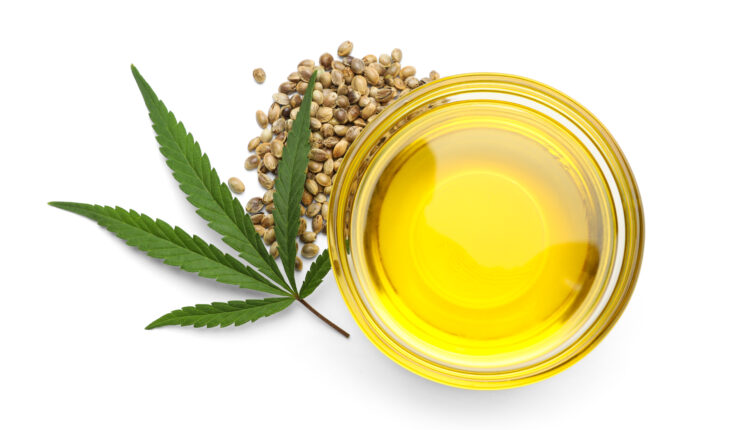 Hemp Industry Continues Call to Change the Legal Definition of Hemp
For decades, it's been generally accepted that hemp contains 0.3% THC, while cannabis can contain THC percentages into the thirties, with this definition largely being used to form the international laws that govern the cannabis sativa plant.
What most don't realize is it's been this arbitrary definition of hemp that has guided much of the laws and regulations on hemp, and it's not actually working out to anyone's advantage.
NASDA Proposes Legal Language Change
Last Thursday, the National Association of State Department of Agriculture (NASDA) officially adopted the platform that the threshold to define hemp should be increased from 0.3% to 0.1%.
They proposed that this change occur in the Code of Laws of the United States of America, Chapter 38, Subsection 7, where "hemp" is currently defined as "the plant Cannabis sativa L. and any part of that plant, including the seeds thereof and all derivatives, extracts, cannabinoids, isomers, acids, salts, and salts of isomers, whether growing or not, with a delta-9 tetrahydrocannabinol concentration of not more than 0.3 percent on a dry weight basis."
At present, the US Department of Agriculture's final ruling, which will come into effect on March 22 of this year, still defines hemp at 0.3% in terms of how it's sold on the market, but there was significant let up on what's deemed "negligent" if farmers grow hemp over 0.3%, making it "hot".
The unfortunate thing about NASDA's adoption of their platform, is that that failed to lay out an action plan on how this change is to actually take place.
Who decided on 0.3% anyway?
In 1976, a study called "A practical and natural taxonomy for cannabis" by Ernest Small and Arthur Cronquist was released that attempted to classify the difference between cannabis and hemp: "It will be noted that we arbitrarily adopt a concentration of 0.30/0 A9-THC (dry weight basis) in young, vigorous leaves of relatively mature plants as a guide to discriminating two classes of plants," the study reads.
Somehow it is this study that has set the canon of what differentiates cannabis from hemp, and has thus set off what officially differentiates hemp and cannabis in industry, legalities, and potential uses.
How can the THC limit actually be changed into law?
The law itself, and who is actually responsible for taking on the charge for changing the law, is as foggy as the definition of hemp itself.
The Farm Bill of 2018 is the law that governs hemp across the country, and the USDA has been tasked to set the regulations through their final ruling which after some debate keeps the 0.3% definition for hemp. The DEA-regulated labs that test hemp also use this benchmark.
In order for an actual definition in the United States to be changed, it would have to be made by federal Congressional action.
Advocacy towards moving the definition of hemp to include up to 1% THC has been supported by the Hemp Industries Association, Vote Hemp, the American Farm Bureau Federation, and the Kentucky Hemp Association, among other state advocacy groups. Vote Hemp currently has a petition to commission Congress to change the legal definition of hemp.
One of the implications of raising the percentage of THC in hemp to 1% by definition would be the difficulty of trading hemp-based products internationally, like in the EU, where most countries strictly abide by the 0.3% definition.
According to Dr. Ethan Russo, renowned cannabinoid researcher, the threshold under which someone can get "high" with THC is 2.5mg (i.e. 250 mg of 1% THC material that is ingested would provide 2.5 mg of THC).
What 1% THC Limit Would Mean for Farmers
At present, under the USDA's final ruling, farmers can salvage hemp testing up to 1% THC, by either destroying the flower material and selling other plant parts or by combining the entire plant into biomass that doesn't test above 0.3% THC. Prior to that, if hemp tested above the limit, it would have to be destroyed, costing farmers huge financial losses.
As an example, in Arizona, over 40% of the hemp crops tested since December 2019 have exceeded the legal limit of 0.3% THC and will have to be destroyed, at a loss of about $13.4 million for those farmers. That equates to farmers losing four out of every hemp plant because of an old and arbitrary definition.
Hemp Has a Promising Future for Investors
Hemp is one of the most versatile plants in the world, and with the discovery of hemp's pharmaceutical applications and with a turn towards "eco", many companies are looking towards what hemp could possibly do, not only for humans and the environment, but their bottom line.
In terms of hemp for health, it was recently announced that Jazz Pharmaceuticals Plc (NASDAQ: JAZZ) had agreed to acquire GW Pharmaceuticals Plc (OTCMKTS: GWPRF), maker of the first drug derived from cannabinoids for US$7.2 billion in cash and stock.
In terms of the industrial uses of hemp, Levi Strauss (NYSE: LEVI) found a way to make hemp feel like cotton, and thus has a line of hemp jeans in the company's goal to make more sustainable clothing products.
As usual The Dales Report will keep its finger on the pulse of changing regulations and laws, and what they mean for the future of the hemp industry.
Related: HempFusion's CEO Dr. Jason Mitchell on CBD Regulation For 2021