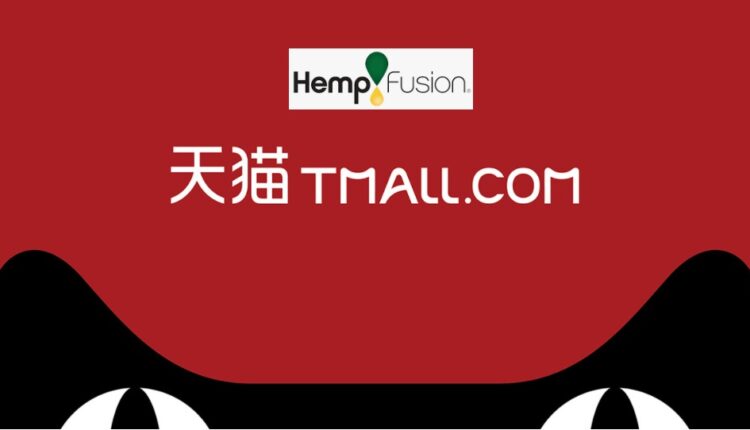 On Tuesday, HempFusion Wellness (TSX:CBD.U) announced it has received conditional approval to launch its CBD products on Tmall Global, the world's largest cross border online marketplace reaching over 775 million potential new consumers across mainland China, Hong Kong, Macau and Taiwan. This comes on the heels of receiving similar approval regarding the launch of certain products through its wholly-owned subsidiary, Probulin Probiotics, LLC. TDR attempts to quantify just how big Alibaba and Tmall's distribution reach really is, in graphic format.
Founded in 1999, the Alibaba Group emerged to be one of Asia's leading e-commerce platforms. Besides its most famous marketplaces which include Alibaba.com (B2B), Taobao (C2C), and Tmall (B2C), Alibaba also provides leading electronic payment service named Alipay, cloud computing services and ancillary services related to e-commerce. Alibaba holds different sale festivals regularly on its online marketplaces to promote sales performance, which frequently break online gross merchandise volume (GMV) records, depending on the event.
Alibaba's Tmall platform is one of its fastest growing B2C properties, registering blistering growth over the past several years. The chart below shows the annual growth rate of Tmall's GMV from fiscal year 2017 to fiscal year 2020, ending March 31, 2020. Keep in mind that online shopping has only become more popular since this time, as COVID restrictions steer consumers away from brick & mortar retail.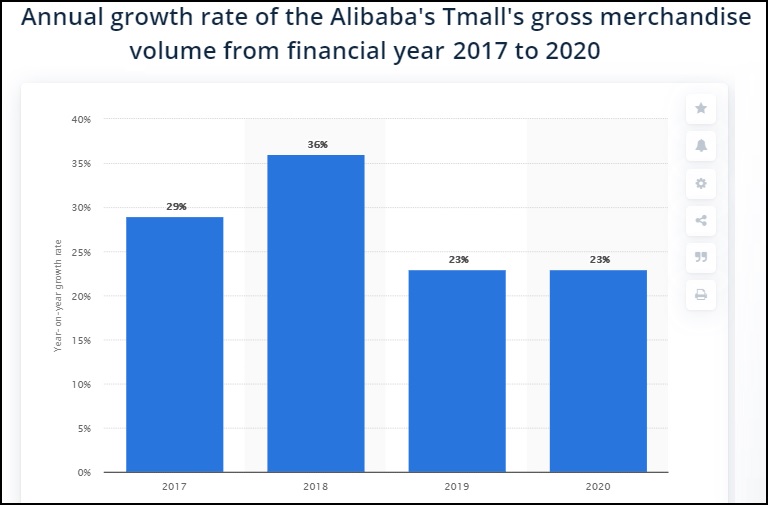 This statistic shows Tmall's gross merchandise volume from fiscal year 2015 to fiscal year 2020. In fiscal year ending March 31, 2020, GMV transacted on Tmall, Chinese e-commerce platform operated by Alibaba Group, reached approximately 3.2 trillion yuan.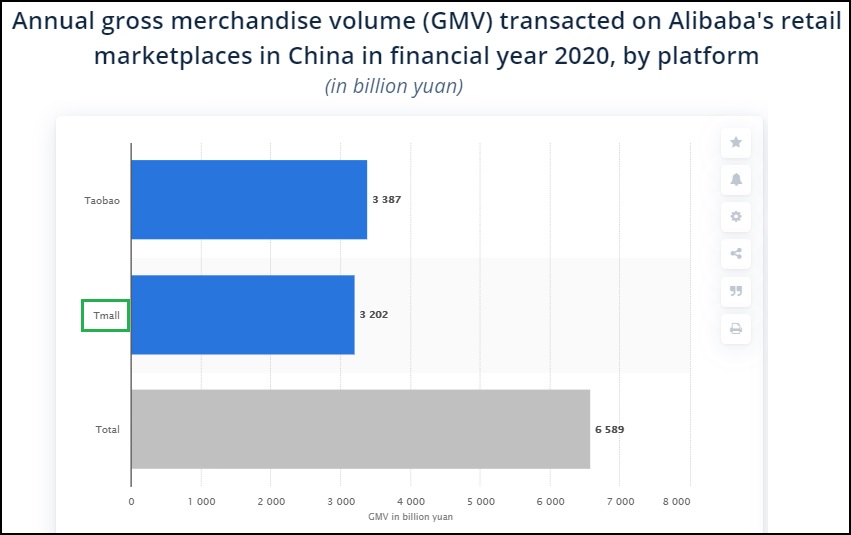 The largest Chinese e-commerce company Alibaba had another strong quarter in 2020. The annual active consumers on its online shopping properties in China reached 779 million by the end of December, increasing from 757 million at the third quarter of 2020.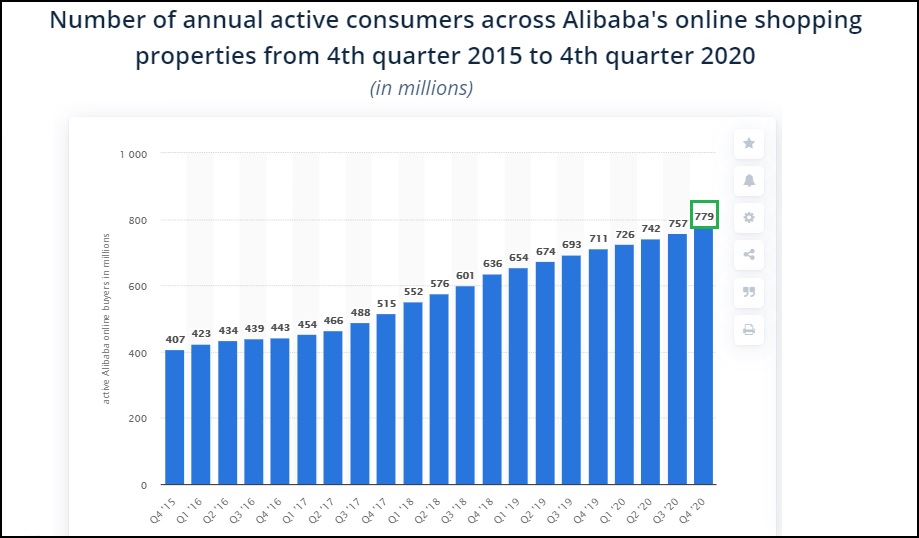 In the fiscal year ending March 31, 2020, the Chinese e-commerce corporation Alibaba Group recorded a revenue of 332,750 million yuan in Chinese online sales. This translates to approximately $50.86 billion U.S. dollars. International commerce (navy blue bars) was robust as well, increasing 22.33% year-over-year to 33,917 million yuan, or approximately $5.18 billion U.S. dollars.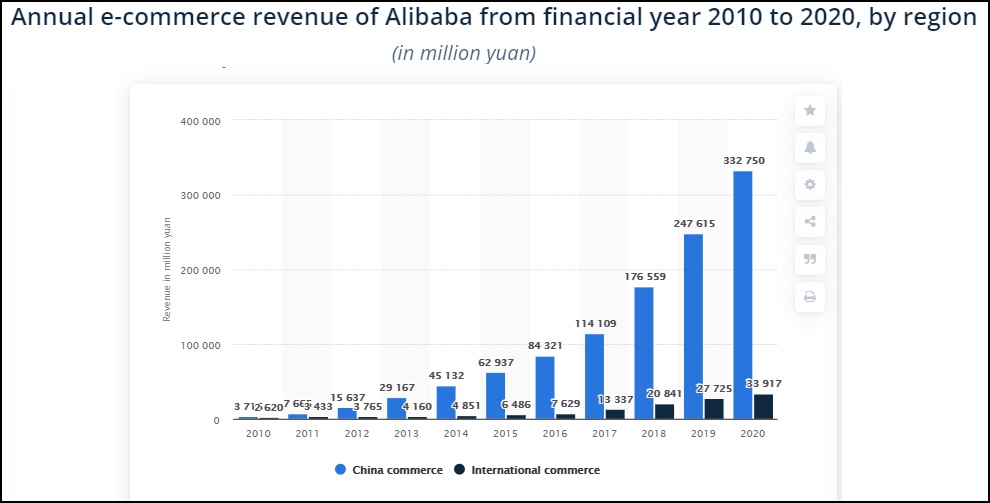 So whether gauging Tmall's metrics by gross merchandise volume, active online consumers or aggregate revenue growth, its reach is quite prolific. Overall, Alibaba is either the second or third biggest online e-commerce platform in world, depending on who you ask. With HempFusion's CBD and Probulin Probiotic now listed on Tmall Global, a reach of roughly 2.3-times the entire U.S. population of active online shoppers has opened up to the company.
We now await subsequent financial results to ascertain just how big of an impact Tmall's distribution proves to be to HempFusion's top line. After all, CBD product growth (skin care, supplements, CBD oil) is expected to experience sizable growth in the coming years. Below, Data Bridge Market Research provides their Asia-Pacific CBD Oil Market Forecast to 2027.