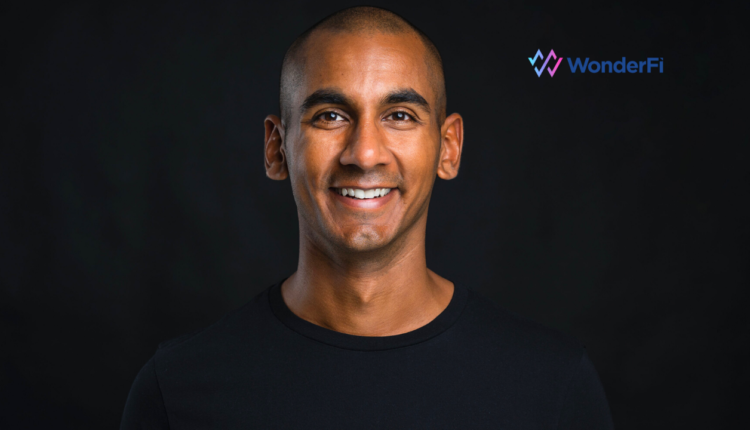 WonderFi Technologies To Make Public Debut As An Emerging DeFi Applications Leader
With crypto booming and Decentralized Finance becoming all the rage, WonderFi Technologies (NEO:WNDR) is coming to market at the ideal time. The company is taking a leadership position in creating a decentralized financial services platform for the masses—one that seeks to overcome trickly technological hurdles and crypto wallet procurement. With the company making its NEO Exchange debut on August 31, we examine the key details of this much-anticipated offering.
What Is WonderFi Technologies All About?
What if we could decentralize the financial system in a similar way that Bitcoin decentralized money? Ultimately, that is what Decentralized Finance (DeFi) is all about—centralizing financial services without a central authority or intermediary exchange system such as SWIFT or CIPS. Using decentralized money such as cryptocurrency that can be programmed for automated activities, DeFi can build parallel and competing systems to today's centralized model.
The automated code written on blockchains—also known as smart contracts—that can automate any type of financial service written into the code in a decentralized way. This makes it possible for consumers to interact on a peer-to-peer basis and bypass intermediaries such as banks and lenders. While decentralized finance is still in the early stages of development, several applications exist and are functional at this stage, including peer-to-peer asset exchanges, decentralized lending and borrowing markets, and synthetic asset markets.
Each decentralized finance protocol that WonderFi intends to integrate its platform with is permissionless, allowing users access to the services offered by that protocol. These protocols will integrate and operate primarily on the Ethereum network. The Ethereum network currently utilizes a Proof-of-Work consensus mechanism, but is transitioning to Proof-of-Stake verification.
At its core, WonderFi Technologies is focused on simplifying the user experience for consumers to allow transacting directly with other consumers based on a set of immutable rules as coded into the blockchain. But industry infrastructure is incomplete, lacks consensus and has not attracted enough consumers to formulate a liquid consumer ecosystem. WonderFi is taking a leadership position to address these challenges through the buildout of a centralized, consumer-friendly and intuitive platform applications.
On the consumer acquisition front, WonderFi is hyper-focused on usability and creating a platform that will have mass consumer appeal. One way to achieve this is by making crypto wallet procurement simple for the average person. WonderFi is prioritizing this issue by working on a signup feature that can link wallets directly to an existing Google, Facebook or other major social account. Such a feature would break down barriers and promote participation among a much wider class of consumers.
As the chart below shows, participation in the crypto space is still very nascent. As of February 2021, approximately 68.42 million people worldwide owned a blockchain wallet, representing only a tiny fraction of potential adult consumers.
Highlighting the hyper-growth potential of DeFi, the industry has grown exponentially in the past year—from $6.8 billion to about $82 billion, according to data from Defi Pulse. The growth rates are reminiscent of the types of returns generated by Bitcoin and Ethereum before crypto went mainstream.
Ultimately, the company was founded in January 2021 and was established by a team of experienced builders in Fintech and other complementary industries with institutional experience. DeFi is supported by engineers with previous experience at Amazon, Paypal, Galaxy Digital and other leading technology companies.
Material Contracts
WonderFi has an agreement with Coinbase, Inc. "Coinbase Institutional Client Agreement" through a pre-amalgamation agreement between Coinbase and DeFi Ventures (now operating as WonderFi post-amalgamation) that went into effect on May 25, 2021. Coinbase provides WonderFi with wallet and marketplace services for various pairs of assets—including both crypto assets and fiat currencies. It also allows WonderFi to access to a trading marketplace as a limit order book.
The Coinbase Custodial Services Agreement between DeFi Ventures ((now operating as WonderFi post-amalgamation) and Coinbase Custody is effective as of May 28, 2021. WonderFi has retained Coinbase Custody to hold its inactive crypto assets not being used in staking activities or are to be included in an order though the Coinbase marketplace services. Coinbase Custody is only responsible for holding and safeguarding WonderFi's crypto assets.
Coinbase Custody operates as a standalone, independently-capitalized business to Coinbase, Inc.
Cash On Hand
On the completion of the Amalgamation which resulted in the Reverse Takeover of Austpro by DeFi Ventures, WonderFi Technologies has approximately C$23 million in company coffers and $3 million in Bitcoin and Ethereum cryptocurrency. Part of the corporate strategy is to provide stakeholders with exposure to certain crypto and defi assets. Therefore, WonderFi's crypto holdings will likely expand in the near future.
The Offering
Auditor: Crowe MacKay LLP
Common shares: 60,888,867 on an undiluted basis; 63,863,606 fully diluted (options + Agent warrants)
IPO type: Reverse Takeover (RTO)
Last pre-public financing round: $1.05 on June 30, 2021
Listing Exchange: NEO
Lockup Period: mostly free trading, with escrow restrictions subject to National Policy 46-201 (26.38% of undiluted share count)
Symbol: WNDR
Strategic Investors
Josh Richards: Joshua Richards is a prominent social media celebrity and actor from Canada. He is best known for his large followership on TikTok, where he has 25.5 million followers. Across all platform, he purportedly has over 32 million followers. Josh is the Chief Strategy Officer and an investor of Triller, an American video producing and social networking service.
From a visibility point of view, Josh Richards provides WonderFi with a potential social media presence few other small cap companies can match. We expect Josh to be proactive with company messaging in some capacity.
Kevin O'Leary: Kevin is a major backer who led a $20 million fundraising round for then-DeFi Ventures in May 2020. This resulted in Kevin becoming the largest shareholder in the company.
The entity's new name "WonderFi" is thought to be a play on Kevin nickname "Mr. Wonderful", which is a testament to Kevin's involvement in the company. He is quoted as saying: "I am going to rename it to WonderFi because it is going to be my vehicle and I think it's just the beginning of some great things to come."
Leonard Latchman: Leonard is a prominent Canadian Businessman and Co-Founder of leading psychedelic drug developer Mind Medicine. He has over 40 years of Senior Executive Management and capital raising experience. and was the Founder and CEO of Taurus Capital.
Final Word
DeFi is a booming industry where opportunity abounds for a company that can build a truly scalable platform. By assembling an experienced engineering team with crypto and payments experience, WonderFi believes it has the right skillset to take DeFi services to the next level. The pre-public buy in of significant investors such as Kevin O'Leary and Josh Richards is testament to the confidence that some prominent players have in the company's ability to succeed. TDR is equally optimistic on WonderFi's prospects to tackle this high-growth, but extremely fragmented sector.
TDR will have further coverage as events warrant.