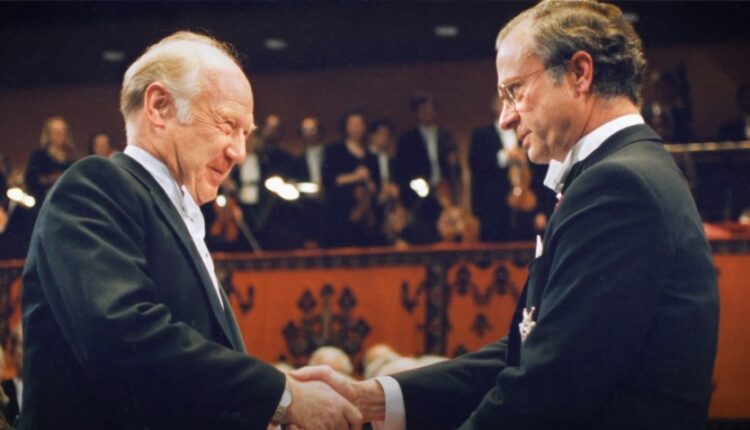 MYND Life Sciences: Bringing World Class Psilocybin Research To Pre-Clinical Trials
With confidence in the emerging field of psychedelic medicines rapidly approaching, the sector is going through a transformational phase. For example, psilocybin is no longer considered a fringe medicinal candidate, but rather, a potential frontline option. With a supportive regulatory backdrop and the requisite intellectual property to make it happen, MYND Life Sciences is seeking to become the latest psychedelics company to list on Canadian exchanges next calendar quarter. TDR profiles the psilocybin research company with some of the best intellectual property and scientific backing in the industry.
Who is MYND Life Sciences?
MYND is a life sciences drug development company advancing psilocybin-based medicines to treat inflammatory diseases—specifically mental illness. The company seeks to improve upon the stagnant and frequently ineffectual class of selective serotonin reuptake inhibitors (SSRIs) often prescribed for major depression disorder (MDD). MYND's mission is to identify assets to develop and fund the transformative research that will unlock the next generation of psychiatric medicines.
And as time soldiers forward, it's becoming increasingly clear that breakthrough moment is coming. According to Co-Founder and CEO Dr. Lyle Oberg, the company is moving beyond asking whether "if" psilocybin works, and investigating the "hows" & "why". This knowledge is a critical ingredient to advance psilocybin research through stringent regulatory processes.
Unlike the plethora of psychedelic companies formed by Bay St. entrepreneurs looking to catch a trend, MYND was formed on a robust scientific foundation. The company's upcoming pre-clinical trials are being conducted in an esteemed research laboratory in Canada, giving MYND maximum opportunity for drug development success.
Leading the team is MYND's Chief Science Officer (CSO), Dr. Wilfred Jefferies. Dr. Jefferies is a world renowned Neuroimmunologist with extensive research and development experience from leading global institutions and the private sector. Dr. Jefferies holds 60 patents, and has supervised 45 PhD graduate students, 17 postdoctoral fellows and over 100 undergraduate research projects. He has been published over 100 times in some of the world's top medical journals, such as The Lancet (upcoming).
Dr. Jefferies 30 years experience in the developmental life sciences began in 1989 upon his recrutiment to the University of British Columbia by the late Nobel Laureate, Dr. Michael Smith, where he is currently a Principal Investigator of the Michael Smith Laboratories (MSL). The institution is a global research powerhouse, bringing together researchers from a number of faculties including Science, Medicine, Applied Science, Forestry, and Land and Food Systems. Research conducted at MSL had previously lead to important therapeutic discoveries, such as the development of the world's first vaccine to reduce the spread of E. coli by cattle and drugs therapies to treat chronic pain.
The other key Principal is Chief Executive Officer, Dr. Lyle Oberg. He is the former Alberta Minister of Finance who later opened C2DNA in Edmonton—the first private DNA testing facility in Canada. Dr. Oberg previously advised on the Alberta Health Services' $21.9 billion annual budget and was recently appointed by Order in Council to the Physician Compensation Advisory Committee. An experienced capital markets professional, Dr. Oberg is a director of Yorkville Asset Management which has approximately $3 billion under management.
The market MYND is attempting to address is substantial. According to Transparency Market Research, the global depression drugs market was valued at US$ 18.9 billion in 2019 and is projected to grow at ~2% CAGR from 2020 to 2030.
MDD is a commonly diagnosed form of depression, which approximately 16.1 million U.S. adults experiencing at least one major depression episode in 2015. Depression is the leading cause of disability among people aged between 15 and 44 in the U.S., affecting 6.7% of the population. Excluding often related co-morbidities such as anxiety and addiction, the figures are even higher.
On a worldwide basis, Depression affects approximately 10% of the world's population, making it the 3rd most prominent disease associated with 800,000 suicides annually.
These figures exclude the immense impact COVID-19 is ravaging on society—primarily through social isolation and negative economic consequences. Once current mental illness data is properly tabulated and updated, we expect MYND's total addressable market will be materially larger than currently understood.
Capitalization Table
After raising $2.4 million at $0.30/unit last month, MYND Life Sciences strives to go public on the Canadian Securities Exchange in the first quarter of 2021. With a fully-diluted share count below 50 million as it currently stands, MYND would possess among the least bloated share structures in the sector.
| | |
| --- | --- |
| Event | Shares |
| Founders, Management & IP Consideration | 37,933,382 |
| $2.4 million $0.30 Financing | 8,000,000 |
| Shares Issued and Outstanding Post Financing | 45,933,382 |
| Stock Options @ $0.30 | 3,130,000 |
| Total Shares Fully Diluted | 49,063,382 |
| Pre-Money Valuation | $11.4 million |
Final Thoughts
In an industry where quality of psilocybin research will ultimately decide who goes the distance in phased clinical trial programs, MYND appears to have considerable advantages over the competition. Unlike peers that have outsourced psilocybin studies to countries in the Caribbean, MYND is conducting its research in-house, with some of the best minds and intellectual property in the sector. While MYND doesn't possess the most advanced trials around, we believe progression towards developing psilocybin-based drugs is a marathon—not a sprint.
Because ultimate trial success depends on the best processes, Principals, study designs and applied research—not how fast one exited the starting block.