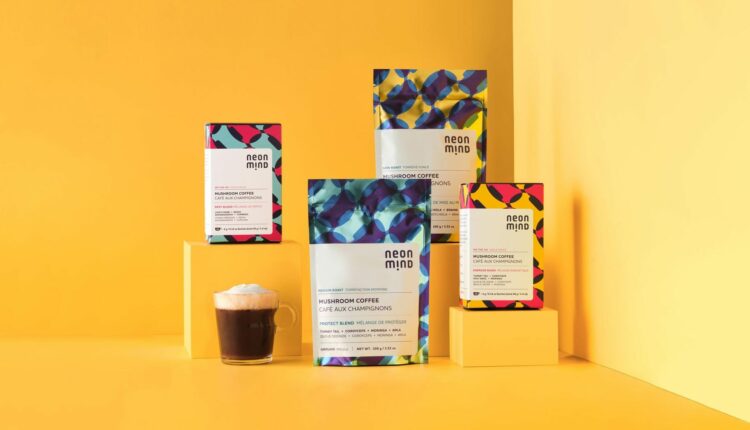 In an Age of Wellness, NeonMind is a Wellness Company That Also Works on Psychedelics
The emerging psychedelic industry has ballooned to an estimated US$4.5 billion as of 2020. Nonetheless, it remains dwarfed by the market for functional mushrooms – a massive US$25.4 billion globally – which are often seen as simply 'an excursion' for many psychedelic companies as a stop-gap before the inevitable opening of medical or legal channels in currently locked-down jurisdictions.
It may be hard to justify an operational or fundamental connection between hard-hitting psychedelic clinical research, and what are effectively supplements. Many toe the line of the 'wondrous and natural power of fungi' while simultaneously attempting to strip the 'nature' and 'wonder' from the very psychedelic therapies they pursue.
Mushrooms: From magical to functional
For Vancouver-based NeonMind – wellness has always been the play. It began as a foray of Yield Growth (now Better Plant Sciences (CSE:PLNT OTCQB:VEGGF FRANKFURT:YG3) into psychedelics, already a dominant player in cannabinoid-based luxury wellness brands like Urban Juve. Their clinical research revolves around the use of psychedelic therapies to treat obesity; a line of functional supplements and adaptogens fall exactly in line with NeonMind's strengths and overall direction:
"To Enhance the Power of the Mind; (through) discovery, development and commercialization of medicinal and psychedelic mushrooms."
NeonMind Biosciences (CSE:NEON OTCMKTS:NMDBF) has recently broken into the functional fungi game – releasing a line of 'mushroom coffee' less than a month ago. What started as only two SKUs of 'Focus' and 'Protect' blends, the offering has quickly doubled to now include instant 'coffee on-the-go.' This B2C approach aligns with their recent listing for OTC trading, with brand champions fostered through a known day-trader weakness: good coffee.
NeonMind brings quality and strategy
While other companies like Havn Life and Silo Wellness opt for the negotiation of branding or retail placements, NeonMind has taken the route of DTC sales. This strategy supports the omnipresent subscription model, with 10% off monthly deliveries, that reinforces lifestyle incorporation in a similar vein to vitamins and wellness enhancers – or your favourite premium coffees.
Bolstering this narrative further, NeonMind has also penned an agreement with Vitasave for Canadian distribution through their health and wellness eCommerce platform, with initial deliveries fulfilled in early June – currently out of stock and entirely sold out as of writing.
The Canadian interest bodes well for NeonMind's future plans north of the border: an integrated network of clinics providing the latest in psychedelic-assisted therapies.
Legal mushrooms and legal psychedelics
Currently, ketamine and esketamine may legally be prescribed and administered in Canadian medical clinics, however there is a need for these clinics and treatments to be tailored to community and local health needs.
"The formation of our Medical Clinic Advisory Board is a critical next step in the creation of our clinics and treatment models," said Robert Tessarolo, President & CEO of NeonMind. "By incorporating a team of experts specializing in mental healthcare, interventional psychiatric treatment, psychedelics, and clinical deployment, operations, and advocacy, we are achieving the next step in our strategic plan to increase treatment access in local markets across Canada."
Through clinics and coffee, some 'psychedelic companies' prefer to explore the field as 'wellness-oriented companies' until their long-term efforts pay off through medicalization. In the meantime, they open the door to building successful retail projects that don't rely on drug policy change, while developing potential vehicles to deliver retail magic mushrooms in a legal future.
###
Interview: