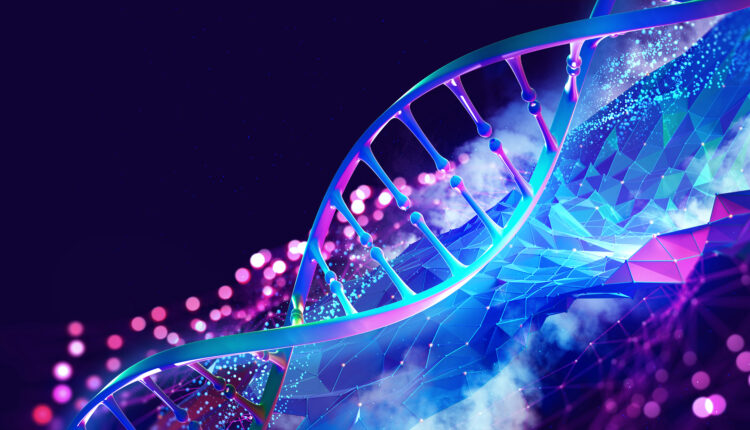 MindCure CEO Kelsey Ramsden Dishes on Digital Therapeutics Technology
What separates the psychedelic research of the '50s and '60s from today's research? In a word, technology. It seems almost every company in the space has some sort of play that highlights its digital prowess in this new industry. But not all platforms and apps are created equal.
MindCure Health CEO Kelsey Ramsden recently caught up with The Dales Report to discuss some of the company's proprietary technology and its digital approach to both research and patient support.
Two of the company's areas of focus, clinical research and digital therapeutics technology, are largely dependent on in-house software and technology. While one platform allows MindCure to explore insights that could lead to further clinical research, another enables them to build and store information for therapists and patients as they navigate their way through a psychedelic experience.
PsyCollage: An Informatics Platform Distilling Research Data
"PsyCollage is an informatics platform that runs off of our research repository," Ramsden says. "MindCure's proprietary first-generation bioinformatics platform, PsyCollage, accelerates our pre-clinical research by identifying and distilling data from documented research."
Using predictive correlative statistical analytics of existing data, PsyCollage can mine and optimize the vast body of knowledge in psychedelic research, advancing the company's capabilities in identifying and determining priority research programs.
Mindcure recently announced that thanks to insights from PsyCollage, it will be using ibogaine in clinical research for the treatment of neuropathic pain and brain trauma. More specifically, it will be using a synthetic version of the drug. Ibogaine is derived from the iboga plant, which is used for medicinal and ritual purposes in some African traditions of the Bwiti religion in Gabon.
"They consider the plant a national treasure," says Ramsden. The drug was first showcased in the west as having anti-addictive properties in the early '60s, by a heroin user named Howard Lotsof. It was later sold In France as a stimulant before making it to America, "where folks never used it as a party drug but rather for its effectiveness in treating addiction," according to Ramsden.
Because of its efficacy—the CEO notes that in the proper setting, when administered correctly, it can have up to a 72-percent cure rate for opiate addiction after one dose—it's a hot commodity. The active ingredient is derived from the plant's roots, which requires the uprooting of entire plants. Because of excessive harvesting, iboga is now listed as an endangered plant species.
"Of course, synthetics are more predictable and as such, better for scientific and clinical study. Producing our own synthetic ibogaine is a natural fit," says Ramsden.
But she says it goes beyond efficacy in research. It's also about leading by example.
"I believe that this renaissance in psychedelics has come at a time when true leadership must take into account the larger picture, which includes being a steward of the plants and ensuring that whatever benefit we prove with MindCure and ibogaine or derivatives of iboga, we can supply, so as not to deplete the natural resource," she says.
MindCure intends to be a vertical supplier of synthetic ibogaine.
iSTRYM: A Patient Lifecycle Platform To Improve Outcomes
Another one of MindCure's proprietary pieces of technology is its iSTRYM platform, which Ramsden describes as an AI-driven mental health patient lifecycle platform, offering patient assessment and monitoring with the goal of improving outcomes.
While the platform won't be ready until the end of July, MindCure recently purchased a 13-percent stake in ATMA Journey Centres, a private Alberta company that provides psychedelic assisted therapy, and plans to use a pre-beta version of iSTRYM at ATMA.
"This will allow us a rapid iteration cycle, and psychedelic-medicine-specific data across a number of medicines," she says.
Ramsden calls iSTRYM, "the informed wingman, the backbone for outcome support and measurement for both the therapist and the client." The platform will help therapists screen clients for safety, identify the best medicine protocols, measure and monitor the patient's baseline, their biometrics, and their physiological response following their psychedelic experience.
"This gives the therapist more insight, access to information and ability to provide precision medicine within the art of psychedelic therapy," she says. "It allows therapists to get better outcomes and stay informed with a higher touch connection requiring less in-office time."
Additionally, iSTRYM allows therapists to customize an individual's psychedelic experience using "trade secret technology," which could allow them to "lighten a particularly tough ride, or extend the tougher moments if the client is ready for a breakthrough and needs extra time to process."
"During the weeks and months of integration that follow, the individual will have an optimized, custom integration protocol built for them in concert with iSTRYM, elevating the individual to be a collaborator in their care, not a patient," adds Ramsden.
Since MindCure has made the investment, ATMA has secured an additional location and intends to make further acquisitions into 2021. ATMA's new location is in Costa Rica, expanding the company's medicine set into additional psychedelics such as ibogaine. Access to psychedelic-assisted therapy using ketamine (legal in Canada) or psilocybin (by way of Section 56 exemption) are available in its Calgary location.
"ATMA staff are disciplined, discerning and have roots in this work for decades, bringing in deeply experienced medicine keepers, researchers and scientists to build out their training and care programs," says Ramsden. "These locations will both allow them to treat and train individuals with what I believe to be, the gold standard for training programs."