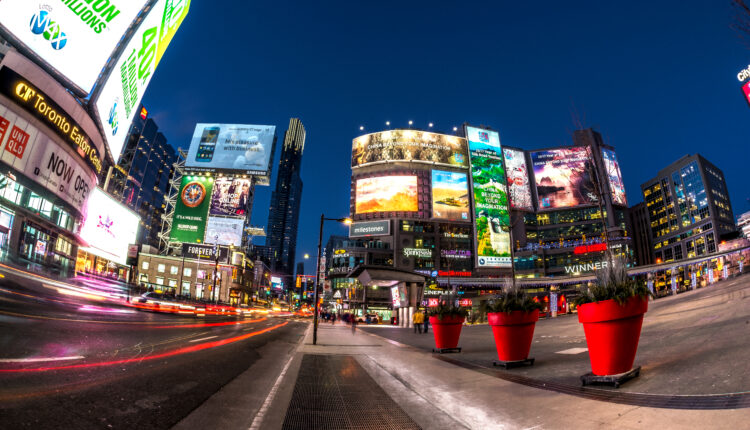 MINDCURE Helping Canadians Pursue "Mental Wealth" with Psychedelic Supplements and Digital Therapeutics
Mind Cure Health Inc. (CSE:MCUR) ("MINDCURE"), a psychedelics and mental health company that CEO Kelsey Ramsden declares to be "the Netflix of Psychedelics," is starting to turn heads while working to improve lives.
MINDCURE's mission is to reinvent the mental health space in direct response to the current mental health crisis and urgent calls for more effective treatments. They're committed to exploring diverse therapeutic options beyond psychiatry, including digital therapeutics, euro-supports, and psychedelics that can ease suffering, increase productivity, and enhance mental wealth.
"MINDCURE wants to be the company that people trust with their minds," says Ramsden. She points out that she wants to get people beyond mental health and building mental health.
Supporting the Psychedelics Assisted Therapy Experience
The company is currently developing pre-and post-psychedelic therapy adaptogen supplements, which will define a new product category in the psychedelic space.
"No (companies are) supporting these people in their pre- and post-psychedelic experience," says Ramsden. "Supplements can be used to make a more fulsome experience," noting the importance of supporting psychedelics assisted therapy patients through the ritual of the experience. "These supplements anchor psychedelics into ritual – the medicine keepers have alway carried a ritual into the practise, and that is begin stripped," she says. Ramsden hopes that these supplements will help psychedelics users recognize the importance of pre- and post-self care and ritualizing the psychedelic experience.
The expert scientists who have formulated the supplements have impressive resumes, including Green Plus and Vega, and integrate Chinese medicine, herbology, and naturopathy into supplements that are intended to be complementary to psychedelic substances.
Digital Data Collection to Improve Diagnoses & Treatments
Also in development is iSTRYM (pronounced eye-stream), a digital therapeutics platform that has been designed to warehouse the largest collection of psychedelic research and ongoing mental optimization data.
The technology is intended to allow therapists and mental health practitioners to track the progress of their patients' psychedelic experiences through self-reported and digitally-derived data, which is used to support diagnoses and treatments. iSTRYM's app component will record patients' uncategorized data, such as weather, location, mood, heart rate, and other metrics that take place after therapy sessions and throughout therapeutic integration.
With iSTRYM, "patients become the wingman in their own care," says Ramsden, "Through digital therapeutics, we are giving people the power to be in control of and witness to their own healing."
The data derived from iSTRYM will bring clinical data to a practice that has so far relied on people's experiences and empirical data.
"There are people outside of traditional North American culture that have been practicing this medicine for a long time as medicine keepers and they have been doing experiential research for decades. iSTRYM will allow patients to be armed with data that allows practitioners to prove their life's work."
Appearing on the Psychedelic ETF Legitimizes Work
The company was recently included in the first Psychedelic ETF & North American Psychedelics Index, which Ramsden says "legitimizes us as a beneficial industry." The Index includes 17 companies that are being noticed for their work in moving the psychedelics industry forward. "Once there's enough of us, it becomes a 'thing'," says Ramsden, "psychedelics are substantial enough that people want to create an ETF!"
When asked why prospective investors should look their way: "Our team is second to none. Mind Cure is purpose-built for psychedelics and purpose-built for pain," said Ramsden, "We've strategically teamed up people who understand medicinal compounds in the world and partner them up with clinical researchers. Want to do it in the lab to have the science to back it." Among the team of advisors is VICE's Hamilton Morris, who Ramsden deems as "the Anthony Bourdain of psychedelics," and world-renowned psychiatrist and neurologist Dr. Dan Engle.
Ramsden explains that it is the solidarity of what the team brings to the table – not what each individual contributor brings – that will be the key to success for MINDCURE.
A Team Driven Towards Results
"It costs less to watch someone else make a mistake," Ramsden said of their initially quiet approach to their rising profile as others moved first in the psychedelics space, "I'm a leader that has spent her whole career delivering projects on time, and on budget, and thus have the discipline to set a strategy and stick to it," she says of her plans to lead the strong team at MINDCURE.
"Pay attention to this team, as we are going to deliver."
When asked why prospective investors should consider investing in Mind Cure Inc (MCUR), Ramsden chose to quote the song "iSpy" by KYLE, "Boy is good and he knows it, he don't say it, he shows it."
Stay tuned to The Dales Report as we continue to follow MINDCURE and other companies making important strides in the psychedelics space.