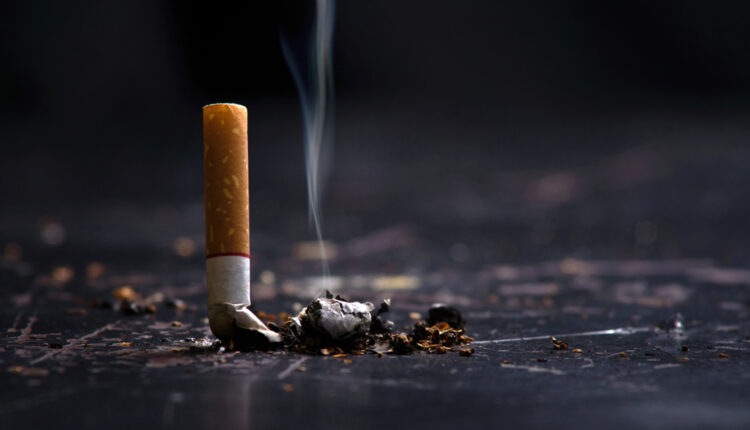 Mydecine Innovations & Johns Hopkins Announce Seamless 2/3 Clinical Trial For Smoking Cessation
Mydecine Innovations Group recently announced a five-year agreement with Johns Hopkins University School of Medicine to further examine the impact of psychedelic molecules on smoking cessation.
Today the biopharmaceutical company revealed that they have partnered with JHU Principal Investigator Dr. Matthew Johnson for a seamless phase 2-3 clinical trial to evaluate MYCO-001 and its administration alongside a treatment program designed to encourage smoking cessation.
Psychedelic stock investors have maintained a close watch on Mydecine Innovations Group (NEO: MYCO)(OTCMKTS: MYCOF) , as share prices have increased 97.94% over the past year. With the psychedelic stock producing a positive trend over the last three months, Mydecine shares are currently averaging some of their highest price points to date, and hopeful investors are banking on the results of this study to further catapult Mydecine and the psychedelic therapeutics sector into profitable territory.
The study will study MYCO-001 efficiency in promoting smoking cessation in nicotine-dependent test subjects alongside a placebo control group. Mydecine has contracted Dr. Matthew Johnson to oversee the clinical trials and to further develop the science behind the methodologies being used to promote the use of psychedelics in addiction treatment plans.
What is commonly referred to as a seamless clinical trial, this particular study will combine phases two and three into a single process that allows the doctors to adjust and implement changes in one test as new data is derived from another. Predetermined checkpoints have been established to correlate the data, allowing for the study to make necessary adjustments on factors including dosage, length of therapy treatment, and the endpoints of the study. Doing so allows the study to produce a broader scope of results, making it more productive and informative than the traditional clinical trial approach.
In the company's official press release, Mydecin Innovations CEO Josh Bartch commented, "Current clinical data coming out of Johns Hopkins on the ongoing smoking cessation study is showing 12-month efficacy rates significantly higher than today's gold standard with drastically increased safety profiles."
"We have been diligently working with the teams at Hopkins, Applied Pharmaceutical Innovation, The Weinberg Group, and ethica CRO to design the planned study. We firmly believe in the high likelihood of receiving breakthrough therapy status on our MYCO-001 product for smoking cessation and look forward to updating the market soon on future developments."
In a previous interview with The Dales Report, Bartch made the case for targeting smoking cessation over other addictive habits, stating that nicotine dependency was more of a "raw addiction."
Bartch felt that most substance addictions had secondary effects outside of the person's health that would skew results and data. Alcoholism, for instance, could cost an addict their job and put significant strain on the family unit, whereas cigarettes usually hold little influence over outside factors aside from one's overall health.
For this reason, all results would be more easily connected to the therapeutics and practices being used to alter the behavior, as outside influences are drastically reduced.
Estimates suggest that 14% of Americans smoke cigarettes, with nearly 70% of the 34.1 million users admitting that they would like to quit. With nicotine considered to be one of the most addictive substances in the world, less than 8% of those who wish to quit have managed to successfully abstain from a product that is attributed to one in every five deaths in the country.
Mydecine CMO Dr. Rakesh has witnessed the harmful, gripping dangers of nicotine addiction firsthand, having worked with many patients struggling to kick their habit.
"As a physician who has worked with many patients struggling to quit highly addictive substances, I have seen firsthand the tremendous harm nicotine has on the body. We are excited to be working alongside Johns Hopkins University toward safer and more effective treatments."
The excitement of working alongside Johns Hopkins University was echoed by Mydecing Chief Science Officer Rob Roscow, who added, "We wholeheartedly believe the future success of psychedelic medicine is dependent on collaborative efforts between top-tier research institutions and private organizations to better understand the effectiveness of these drugs compared to current treatment options. The research of Dr. Johnson and his team at Johns Hopkins University has played a significant role in the renaissance of psychedelics and its growing acceptance within the scientific and medical communities. We are honored to begin working with them to advance this important study."