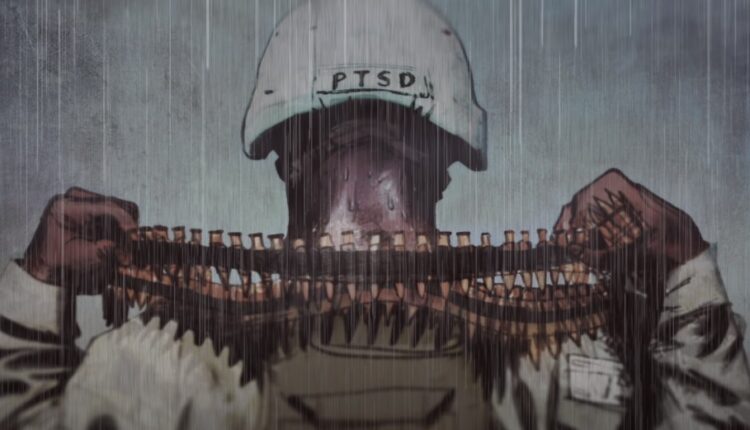 Mydecine Innovations: Unlocking Fungi's Pharmacological and Nutraceutical Healing Properties
In the world of early-stage psychedelic investing, leadership matters. With future revenue streams uncertain and developmental roadmaps being devised from scratch, innovation and management competency are high on the list of investor considerations. Enter Mydecine Innovations, whose A-to-Z psilocybin research model rivals or exceeds many larger market cap peers in the sector.
What Does Mydecine Do?
Above all else, Mydecine is an industry leader in the study of mycology, or the branch of biology concerned with the study of fungi—including its genetic and biochemical properties. Throughout history, mycology research has led to the development of important antibiotic drugs such as penicillin, streptomycin, and tetracycline, as well as cholesterol-lowering statin drugs. While it's possible the company might back into a similar non-core discovery, the company is targeting different therapeutic areas altogether.
Mydecine is somewhat of a paradox in that it is both operationally diverse, yet has a very simple mission statement. Through its vertically-integrated operations, it aims to become a leader in the cultivation, processing, product development, and research and development of various strains of mushroom and fungi from all around the world; to unlock the full potential of fungi in both pharmacological and nutraceutical domains. Thus, Mydecine is in a unique position of being able to monetize an array of pharmaceutical and CPG pathways—specifically relating to mental health and wellness applications.
On the clinical side, Mydecine is best known for its upcoming international Phase 2A study that will focus on psilocybin-assisted psychotherapy to treat chronic PTSD in veterans and EMS personnel. The research will take place at various clinical sites across three continents in an effort to establish the safety and efficacy of psychedelic administered psychotherapy in a supervised setting.
Although Mydecine's trial is objectively behind Compass Pathways' Phase 2b psilocybin-assisted therapy study for treatment-resistant depression, it is perhaps the most comparable psilocybin assisted-therapy based study among Compass' competitors trading on the public markets. The companies are targeting different indications, however, depression and its many subsets share intertwining affinities.
Market Capitalization of Psychedelic Companies With Phase 2A/B Clinical Trials Currently Ongoing
| | | | | | |
| --- | --- | --- | --- | --- | --- |
| | Mydecine Innovations | Cybin Inc. | ATAI Life Sciences | MindMed | Compass Pathways |
| Stage Of Clinical Trials | Phase 2A | Phase 2B | Phase 2B | Phase 2A | Phase 2B |
| Indication | Psilocybin-Assisted Therapy, PTSD | Major Depressive Disorder, Psylocybin | Treatment-Resistant Depression, Arketamine | LSD-Assisted Therapy, Anxiety | Psilocybin-Assisted Therapy, MDD |
| Fully-Diluted Market Capitalization | $118M | $310M | Btw $1-2B | $1.35B | $2.4B |
FD market caps calculated as of the close, Thursday February 25
Mydecine is also sponsoring an important study to determine whether microdosing leads to changes in novelty perception or pattern recognition. The study titled: "Neurocognitive Effects of Low Dose Psychoactive Substances" will take place at Australia's Macquarie University and will helping to build a database library to help the company understand microdosing works. Such understanding will help build a foundation for future intellectual property development and clinical trial design.
Scientific Advisory Board member Dr. David Erritzoe has previously helped execute a large-scale microdosing study co-sponsored by the National Institute for Health Research at Imperial College of London.
Mydecine Research & Development/IP
Mydecine has the ability to oversee all areas of drug development—from the production of Psilocybe mushrooms to its synthesis to product commercialization and distribution. Central to this vertically-integrated strategy is the company's seven patent pending applications representing multiple layers of protection on its drug development pipeline and technology assets.
By developing a greater understanding of the therapeutic properties of fungi-based compounds, Mydecine is creating novel intellectual property around specialized mental wellness solutions. Spearheaded by Chief Scientific Officer Rob Roscow, its patent portfolio is designed to unlock innovative medication design and distribution pathways, accurate dosable formulations and emerging developments for increased use of psilocybin in a medical setting.
Central to this strategy is Mydecine's industry-leading psychedelics telemedicine platform, which is an instrumental part of its assisted-therapy support system.
The company recently announced that it has filed a provisional patent for its Mindleap Health technology platform in both The United States Patent and Trademark Office (USPTO) and the Canadian Intellectual Property Office. The app combines mood, emotion and habit tracking allowing users to purchase and receive virtual mental health coaching from an international network of specialists.
Can Psychedelic-Focused Telemedicine Apps Take A Bite From The Apple?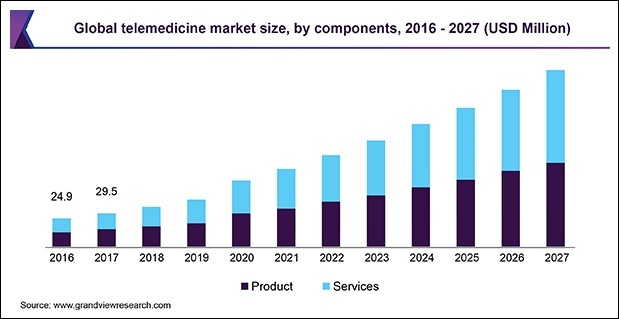 With the global telemedicine market worth an estimated USD 41.4 billion (2019) and expected to grow at a CAGR of 15.1% until 2027, Mydecine is seeking to protect this first-mover application. With web/mobile based delivery model expected to witness significant growth in the coming years, the Mindleap app offers direct access-to-care delivery solutions. It's perhaps an underappreciated asset which should provide supplementary value along Mydecine's assisted-therapy delivery chain.
On the research & development side, Mydecine also operates out of a state-of-the-art mycology lab in Denver, CO to focus on genetic research for scaling commercial cultivation of rare (non-psychedelic) medicinal mushrooms. The Mydecine Center of Mycology (MYCOM) features a 7500 sq. ft mycology lab, full-scale commercial fungi cultivation capabilities, mass spectrometer equipment… the works. It is here that Mydecine will attempt to unlock the science behind the mushroom, and parlay its research into new intellectual property, psilocybin and nutraceutical formulations. Longer term, the company has devised a planned expansion to research psilocybin under DEA licensure as regulations allow.
In Canada, Mydecine has established an R&D partnership with Applied Pharmaceutical Innovation (API) through the Alberta Faculty Of Pharmacy And Pharmaceutical Sciences out of the University of Alberta. The relationship provides Mydecine with many tangible benefits, including:
Access to a full cGMP certified pharmaceutical manufacturing facility
Ability to import/export, extract, and analyze psychedelic medicine with full government approval through Health Canada Schedule 1 Substances and Drugs Dealer's License
Access to a wide range of world-class scientific researchers
Artificial intelligence capabilities to identify biosynthesis pathways for medicine discovery, optimize targeted medicine delivery systems and to design marketable medicinal compounds
Whether through organic developmental research or through collaborations at major universities, Mydecine is committed like no other when it comes to understanding fungi in pharmacological and nutraceutical contexts. The bet for investors is that its heavy R&D emphasis will eventually translate into mental wellness therapies and applications that can be monetized in many diverse ways.