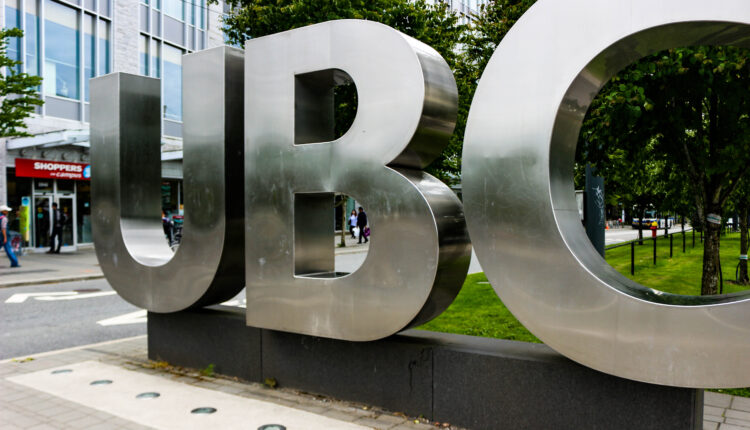 MYND Life Sciences Signs Collaborative Research Agreement with UBC to Study Major Depression
MYND Life Sciences, a Vancouver-based company with a focus on psychedelic drug development and pharmaceuticals, has signed a Collaborative Research Agreement with UBC, focusing on the treatment of clinical depression or Major Depressive Disorder (MDD).
The World Health Organization (WHO) reports that globally, more than 264 million people of all ages suffer from depression. The WHO also reports that close to 800,000 people die every year due to suicide–the second leading cause of death in 15-29-year-olds.
MYND's Chief Executive Officer, Dr. Lyle Oberg, states they are incredibly excited to announce this Collaborative Research Agreement focusing on a treatment for depression. "We have an opportunity to improve the wellness and quality of life of people suffering from depression, anxiety and addiction and this agreement helps set the foundation for the development of novel therapies utilizing psilocybin and other related compounds to treat Major Depressive Disorder."
This new collaboration follows on the heels of MYND's January 7th announcement on the closing of a non-brokered private placement of 8,000,000 common shares at a price of CDN$0.30 per Common Share for aggregate gross proceeds of CDN$2.4 million.
Dr. Lyle Oberg discusses MYND's partnerships with UBC in this recent interview with The Dales Report. He explains, "We're beyond the 'if' psilocybin works on some of the psychiatric disorders such as depression, we're into the 'how and why.'"
Dr. Oberg further explains the importance of knowing the specifics when getting a drug approved by the FDA or Health Canada. "You have to know how and why it works, and we feel we've discovered those. Our research has been showing some very positive results when it comes to inflammation and depression."
A randomized clinical trial in 2020, on the effects of psilocybin-assisted therapy on Major Depressive Disorder, concluded that the 24 people who were part of the trial found that a treatment featuring psilocybin was more effective than the usual antidepressant medications.
Dr. Alan David, an author of the study and also a faculty member at both John Hopkins University and Ohio State University stated, "The effect was more than four times greater. The effect happened within one day after the first session and sustained at that reduced level through the second psilocybin secession all the way up to the one-month follow up."
MYND Life Sciences Inc., founded by Dr. Wilfred Jefferies and Dr. Lyle Oberg, intends to "establish the link between depression and inflammation in the brain and ultimately develop a pharmaceutical treatment utilizing compounds found in psilocybin." Dr. Jefferies, a world-renowned Neuroimmunologist, has conducted research on this topic for the past 30 years.
"We recognize that traditional pharmaceuticals have not been effective in treating many forms of MDD. We believe that psilocybin has the ability to change the course of depression by working on pathways that we have already identified in prior research," stated MYND's Chief Science Officer, Dr. Wilfred Jefferies.
Prior to this Collaborative Research Agreement, The University of British Columbia (UBC) has already been using psilocybin in preclinical trials as a treatment for obesity, addiction, post-traumatic stress disorder (PTSD), anxiety, and depression.
South of the border, the American Usona Institute, specializes in research to further the understanding of the therapeutic effects of psilocybin. It was granted breakthrough therapy designations for psilocybin for the treatment of MDD by the US Food and Drug Administration (FDA) in 2019.
This is the second time the FDA has granted breakthrough designation for psilocybin, the first time being to Compass pathways in October 2018, as reported by Medscape Medical News.
"What is truly groundbreaking is FDA's rightful acknowledgment that MDD, not just the much smaller treatment-resistant depression population, represents an unmet medical need and that the available data suggest that psilocybin may offer a substantial clinical improvement over existing therapies," said Charles Raison, Usona's director of clinical and translational research.