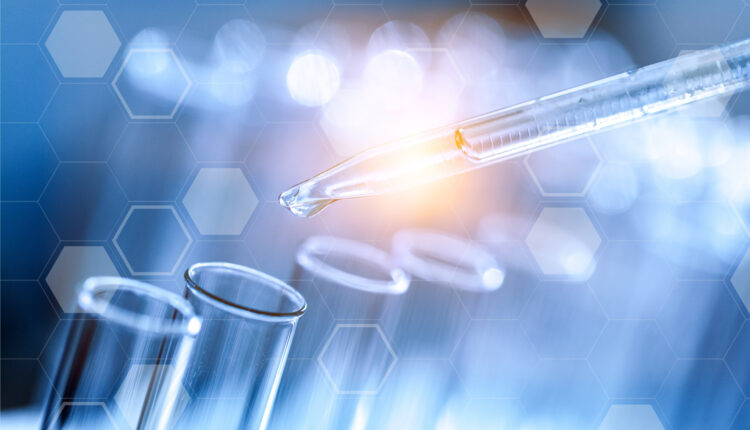 PharmaTher CEO Fabio Chianelli on Evolving Into Specialty Biotech Company Focused on Ketamine
As more and more startups appear in the psychedelics sector, some have cast wide nets, claiming expertise on several different psychedelic substances, while a few have chosen to keep their focus small.
One such company is PharmaTher (CSE: PHRM), a Toronto-based firm with a focus on psilocybin and primarily ketamine. The company is working on developing a ketamine treatment for Parkinson's disease, depression and neuropathic pain, and announced yesterday that it had filed a U.S. patent for the use of psilocybin in the treatment of several different cancers.
Following the announcement, CEO Fabio Chianelli told The Dales Report that with so many new players entering the space, paying attention to the quality of scientific data they are relying on and producing is important, especially when it comes to ketamine, a dissociative anesthetic and the only psychedelic substance approved for use by the FDA.
The Importance Of Scientific Data
The biggest misconception about psychedelics, Chianelli said, is the idea that they are harmful. "When we look at ketamine or psilocybin or LSD, all these drugs have potential for mental health disorders of the brain and nervous system, but they're still considered a recreational drug. Even ketamine, and FDA approved drug. That's an issue," he says.
"It all comes down to scientific data. Does this drug help support the specific indications, such as ketamine for Parkinson's disease or psilocybin for depression? Can it be done in a controlled setting, and does it have science or clinical data to back up these claims?" He pointed to practices such as psilocybin microdosing and ketamine clinics as increasingly popular but, "antidotal, not offered in a controlled setting, without the support of a doctor to prescribe or a healthcare plan and not approved by the FDA."
While several firms prioritize a recreational market play, Chianelli said he looks at companies partnering with world-class academic institutions and pharmaceutical companies to produce data on the medical benefits and uses of psychedelics as leaders in the sector.
"These are companies that are really investing in the clinical benefits of these drugs, as opposed to just being antidotal," he said. "Investors need to know that drug development via FDA approval process takes time and a lot of money to get to the market, but once a drug gets approved, it becomes more of a blockbuster-type opportunity than a standard recreational use."
PharmaTher has developed products integrating ketamine and Chianelli said the company is currently focused on achieving FDA approval for indications outside of what the drug is currently approved for: anesthia. "A lot of the current drugs that we have right now, opioids and SSRIs, they're causing more harm than not, so let's look at other alternative methods in a controlled setting," he said.
Alternative Uses For Ketamine
Chianelli also shed light on PharmaTher's substance of choice, which has been viewed as "low-hanging fruit" in the sector because it's already an approved drug for analgesia, but at higher doses produces psychomimetic effects. Although it is being prescribed for off-label use for depression and and other forms of pain, its hallucinogenic and potentially delusional effects mean it is not a chronic solution, nor one that should be used at home.
PharmaTher's ketamine patch, he said, uses a microneedle technology allowing for more controlled delivery, preventing the patient from experiencing any dissociative or hallucinogenic effects, while delivering medicine more effectively than a transdermal patch.
"Our microneedle technology is no different than your standard transdermal patch, but it has these biodegradable microneedles which permeate the top level of the skin, so it allows the drug into the body efficiently and quickly without the pain of an injectable," he said.
Chianelli suggested it could potentially be used for patients pre- and post-operation to tackle both pain and potential anxiety associated with surgery. He added that it could also have implications for other neurological and pain disorders, something the firm is studying very closely.
Preclinical reports from the University of Arizona suggest that low-dose ketamine is well-tolerated and has the potential to ameliorate the symptoms of Parkinson's disease. PharmaTher announced it entered into a licensing agreement with the university in October to develop and commercialize the methods used in its work.
"What's unique about this is now patients can stop their tremors with ketamine, but also, it's a nice added bonus, because Parkinson's patients are known to have depression and pain as well for which ketamine is being used off-label," he said.
"We're taking advantage of ketamine as a safe drug to use because it's an approved drug, but now we're tailoring it to these specific indications. We're essentially evolving into a specialty biotech company focused on ketamine."
Disclosure: The principal(s) of The Dales Report have an existing agency agreement with Pharmather Inc. The article is neither a solicitation nor endorsement to purchase securities in the profiled company. The information is provided for informational purposes only. The principal(s) may divest or make additional purchases of securities without further notice. Please contact a licensed investment advisor if you are considering investing in Pharmather Inc.