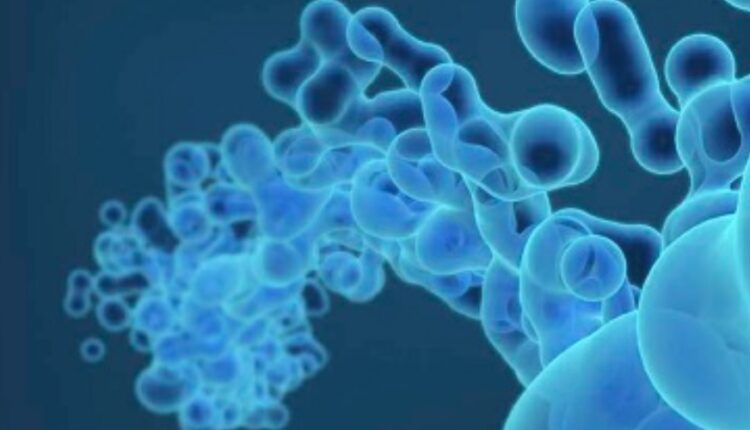 PsyBio Therapeutics Comes To Market With Compelling Psychedelic Compound Synthesis Technology
There's a new psychedelic company coming to market today—one that is positioning itself as the low-cost leader in psychedelic compound synthesis and production. PsyBio Therapeutics Inc. (TSXV:PSYB) is a US-based biotechnology company developing a new class of drugs targeting mental health challenges and other disorders.
In collaboration with Miami University in Oxford, Ohio, PsyBio has retained the global exclusive rights to a proprietary platform technology that biologically synthesizes psilocybin and other targeted psychoactive compounds that are produced naturally in fungi and plants.
Specifically, Psybio is developing new drugs by producing novel psychoactive molecules from genetically-modified bacteria. The platform is expected to enable the rapid generation of highly stable compounds far cheaper, faster and greener than any other published method. Although engineered from microorganisms, the compounds have identical chemical structures and therapeutic equivalencies with the plant-based rivals.
The technology was developed by a team of students in the lab of Dr. J. Andrew Jones, a faculty member in Miami's Department of Chemical, Paper, and Biomedical Engineering and Chairman of the Scientific Advisory Board at PsyBio. Through novel application of biological engineering principles, Jones' Team discovered a sustainable way to produce psychedelic drug compounds by genetic modification.
Advantages of Bacterial Synthesis of Psychotropic Compounds Over Other Methods
| | | | | |
| --- | --- | --- | --- | --- |
| | PsyBio Bacterial Synthesis | Chemical Synthesis | Yeast Synthesis | Fungi Extraction |
| Space Requirements | GMP Facility | GMP Facility | GMP Facility | Farming |
| Environmental Considerations | Friendly | Toxic Catalysts, Solvents and Reagents | Friendly | Friendly |
| Product Consistency | Pharmaceutical Grade | Pharmaceutical Grade | Pharmaceutical Grade | 10-Fold Batch-To-Batch Variation |
| Product Stability | High Product Stability At Room Temp | Unstable Reaction Intermediates | High Rate of Degradation During Fermentation | Prone To Degradation "Blueing Effect" |
| Speed/Simplicity of Production | 2-4 Days; 1 Pot Autocatalytic Process | 5-15 Days; Long reaction Scheme | 4-10 Days; 1 Pot Autocatalytic Process | Weeks To Months |
| Cost ($USD) | $10 per Gram, Pre-Purified | $2000/gram Purified | | $750/gram |
In a sense, Psybio has similar operational ambitions in the psychedelics industry as Willow Biosciences (TSE:WLLW) (OTCMKTS:CANSF) has in the cannabis industry. The latter maintains a research platform that reinvents the production of active pharmaceutical ingredient (API) supplies for global pharmaceutical, wellness and CPG industries—with a focus on the Cannabigerol (CBG) cannabinoid. Willow produces several cannabinoids from a commercial yeast strain using proprietary methods.
PsyBio Therapeutics Begins Trading On Toronto Venture Exchange Thursday Morning
The genesis of Psybio as a standalone entity took place on December 2, 2020 as Leo Acquisitions Corp. (Leo), PsyBio, PsyBio Therapeutics Financing Inc., Leo Delaware Sub and Leo BC Sub entered into a business combination agreement that later resulted in the reverse take-over (RTO) of Leo by the shareholders of PsyBio.
Subsequent to the business combination agreement, Finco (PsyBio Therapeutics Financing Inc., December 4, 2020) completed a brokered private placement of 41,409,698 subscription receipts at a price of $0.35 per Subscription Receipt for aggregate gross proceeds of $14,493,394. Eight Capital acted as lead agent in connection with the financing, together with Canaccord Genuity.
The Qualifying Transaction was officially announced on February 17, paving the way for today's listing.
Psybio comes to market with a strong cash position to begin executing on the beginning phases of their business strategy. According to the Filing Statement, the company has over $13 million is estimated funds available—up to and including expenses related to going public.
| | |
| --- | --- |
| Estimated Funds Available | Amount |
| Estimated consolidated working capital as at January 31, 2021 | 14,035,775 |
| Estimated fees and expenses of the Transaction | 570,000 |
| Total Estimated Available Funds | 13,465,775 |
The company is lead by CEO Evan Levine, with over three decades of in-depth expertise in strategic ventures, executive supervision, asset management and the institutional investment business. Mr. Levine has served on the public and private boards of over a dozen companies in roles spanning all levels of C-Suite hierarchy.
It will also receive strong leadership from Director Nitin Kaushal, who is a Managing Director for PricewaterhouseCoopers' Corporate Finance practice in Toronto. Mr. Kaushal has held senior roles in investment banking, venture capital and consulting firms including, Desjardins Securities, Orion Securities and HSBC Securities. He currently sits on the Board of Directors for several publicly traded cannabis companies including Delta Nine Cannabis, The Valens Company and High Tide.