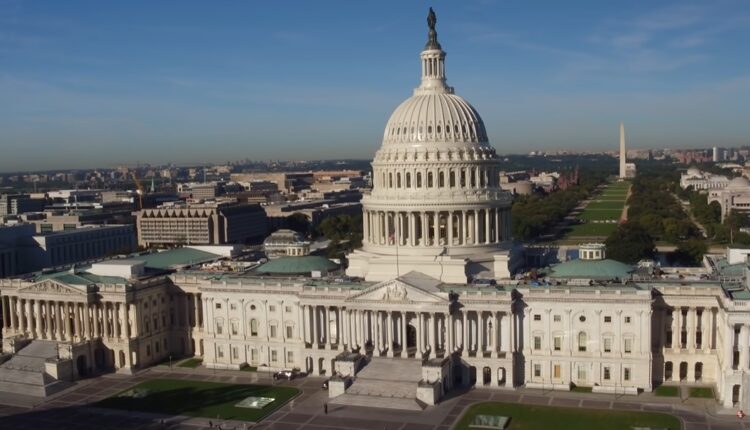 20 Congress Members Seek To Revise Bank Secrecy Act For Cannabis Entrepreneurs
A group of 20 Democrats led by Sen. Elizabeth Warren (D-MA) are urging the Treasury Department to revise "out-of-date guidance" related to state-legal marijuana businesses and the Bank Secrecy Act, according to a letter obtained by Punchbowl News.
Democrats argue that guidelines published in 2014 during the Obama presidency predate "action by many states to legalize marijuana possession and sales" and must therefore be updated.
"The updated guidance should clarify that if a marijuana-related act has been expunged, pardoned, is no longer illegal under state law, or is not disqualifying for obtaining a state marijuana license or permit," lawmakers wrote, "then financial institutions should not consider that offense a 'red flag' when conducting customer due diligence of marijuana businesses."
Sign Up For The TDR Newsletter
Under existing guidance, FinCEN asks banks and credit unions to view past marijuana-related convictions as "red flags" that could affect people's ability to access financial services. The lawmakers say this current situation contributes to racial disparities.
Sent to Treasury Secretary Janet Yellen and Financial Crimes Enforcement Network (FinCEN) director Andrea Gacki on Tuesday, the letter continued.
"This would be an important step to promote fairness in the provision of financial services to marijuana businesses that participate in state-sanctioned marijuana activity," says the letter, which was also initiated by Sens. Jeff Merkley (D-OR), Raphael Warnock (D-GA) and Rep. Earl Blumenauer (D-OR) in addition to Warren.
The goal is for federal financial agencies to update their guidance to compel regulators from taking adverse action against cannabis businesses that are now operating in compliance with state laws regardless of past cannabis-related situations.
Questions lawmakers are asking the Treasury and FinCEN to provide responses to by December 4 include:
1. What steps is FinCEN taking to update its 2014 guidance in light of marijuana decriminalization, expungements, and/or pardons at the state level?
2. What steps is FinCEN taking to update its 2014 guidance in light of state laws allowing or prioritizing marijuana business licenses or permits for those with past marijuana-related convictions?
3. Is FinCEN planning to update the 2014 guidance to make clear that convictions for state-sanctioned marijuana activity should not be considered a "red flag"? If so, what is FinCEN's timeline for updating the guidance?
Other signatories of the Bank Secrecy Act include: Sens. Tina Smith (D-MN), Ed Markey (D-MA), Ron Wyden (D-OR), Bernie Sanders (I-VT), Cory Booker (D-NJ), Peter Welch (D-VT), Brian Schatz (D-HI), Amy Klobuchar (D-MN), Chris Van Hollen (D-MD) and John Fetterman (D-PA), as well as Reps. Eleanor Holmes Norton (D-DC), Jan Schakowsky (D-IL), Barbara Lee (D-CA), Becca Balint (D-VT), Val Hoyle (D-OR) and Katie Porter (D-CA).