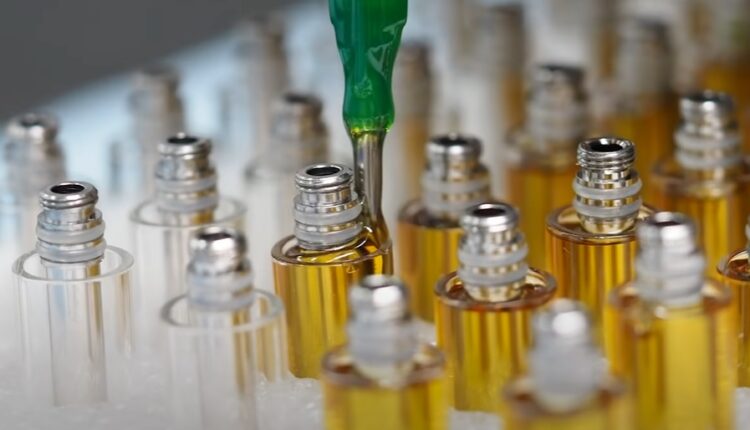 Adastra Holdings Branching Into Psychedelics: Company Seeks CDSA Dealer's License
Adastra Holdings (CSE: XTRX) (FRA: D2EP) is the latest Canadian cannabis company to pursue an interest in psychedelics. If successful in acquiring a Controlled Drugs and Substances Dealer's license from Health Canada, the company will be allowed to procure, research, and sell controlled substances including psilocybin and psilocin.
The 'Budweiser' of Cannabis Extractions
The cash-flow positive company is already licensed in Canada as a cannabis extraction, distillation, and product manufacturer, and has products in more than 1,500 retailers across the country. In August the brand produced its highest aggregate sales figure to date, and recently reported 190-percent quarterly growth year-over-year.
"We've got a wonderful sales team and we're very aggressive. We are kind of the 'Budweiser' of extractions, we want to be everywhere and service the people," Adastra Holdings CEO Michael Forbes said in a recent interview with The Dales Report. "We're going to be adding to that existing footprint with speciality products."
Adastra Holdings, formerly known as Phyto Extractions Inc., has until now focused primarily on concentrates, but will expand its footprint into flower, medical offerings, and soon, psychedelics. It also offers B2B services including white labelling, contract processing, and cannabis testing through Chemia Analytics.
Stepping Into Psychedelics
Adastra has applied for a CDSA Dealer's License and is currently awaiting approval from Health Canada.
"[We're] going to be having multiple new streams of revenue coming through [our Langley] facility," he said. "We're in a great accessible location to ship these products across the country, and we have the facility to be able to add all these revenue streams without adding any more capital expenses."
If and when Health Canada approves the company's dealer's license, Forbes said Adastra can cultivate psilocybin mushrooms and ship it to the company's Langley facility to be formulated into drug products.
The Trouble With Medical Cannabis
Forbes also commented on the regulatory quagmire that the federal government has created around medical cannabis, in which budtenders at recreational retail outelts are prohibited from discussing the medicinal qualities of the plant and its associated products.
"There is a huge hole in the legislation where budtenders are not allowed to talk about anything health related," he said. "You have to go to a specialized clinic… and there is nowhere to go and get the right information easily."
When it comes to the globalization of cannabis, Forbes said he's looking at cheaper alternatives that could involve the cultivation and production of cannabis products in other countries, including Europe, so that Adastra's products can be offered in other markets.