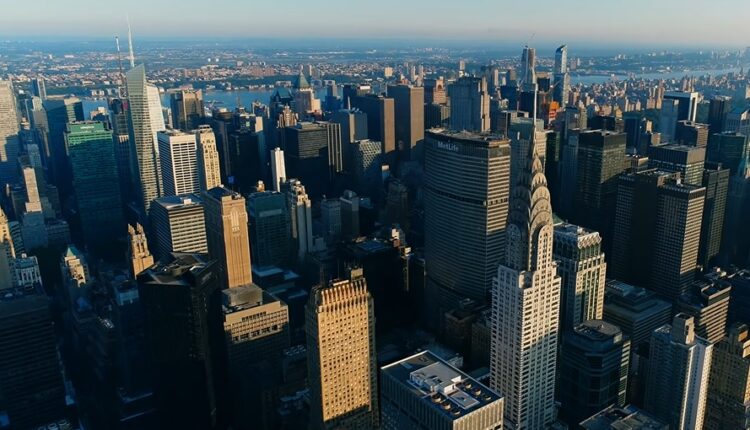 Anti-Legalization Group Challenges New York's $200M Social Equity Fund In Fed Lawsuit
"It is unlawful to knowingly open, lease, rent, maintain, or use property for the manufacturing, storing, or distribution of controlled substances," states a recent lawsuit brought against the State of New York by the Cannabis Impact Prevention Coalition.
The group, which has been a vocal opponent of the state's cannabis policies, has filed a federal lawsuit against New York and the state Office of Cannabis Management (OCM). Their primary contention? Challenging the legality of a $200 million Cannabis Social Equity Fund that was created to facilitate the opening of more marijuana retail shops in the state.
This isn't the coalition's first brush with legal action against New York's marijuana marketplace.
Sign Up To The TDR Daily/Weekly Newsletter
In June, they took to the state Supreme Court in Albany, aiming to overturn the 2021 law that brought marijuana legalization to fruition in the state. "The civil complaint compares the state's assertions about the industry, including its prescribed medical uses, to tobacco companies that made fraudulent claims about their products," reported Times Union.
In this recent case presented at the U.S. District Court in Albany, the coalition strikes a hard note, equating the state's marijuana outlets to drug trafficking endeavors.
Further emphasis is laid on the Dormitory Authority of the State of New York, or DASNY, which oversees the social equity fund plan. The fund aims to set up retail shops for licensees and offer them subleases with low-interest loans, as indicated by state officials.
The lawsuit points out, "DASNY normally finances, designs, and builds health and education infrastructure. Ironically, DASNY would instead become the biggest marijuana trafficking landlord in New York."
The Social Equity Impact Ventures, which had partnered with the fund, seems to have missed its September deadline for securing a $150 million investment. Yet the legal foundations of the coalition's federal lawsuit might face scrutiny.
The coalition's lawsuit names various high-profile state officials as defendants, from Gov. Kathy Hochul to Amanda Hiller, the state tax commissioner. These officials are painted in the lawsuit as key players in a purported "marijuana trafficking operation sponsored by the state of New York utilizing taxpayer funds and public employees and resources."
NYC's Legal Cannabis Sales May Hit $1.2B Annually, Amid Rising Sector Challenges 
A report from the New York City Independent Budget Office (IBO) projects that legal cannabis sales in New York City could potentially reach up to $1.2 billion annually, generating around $47 million in local tax revenue.
However, legal challenges to the state's marijuana sector continue, including recent issues around retail cannabis store applicants.