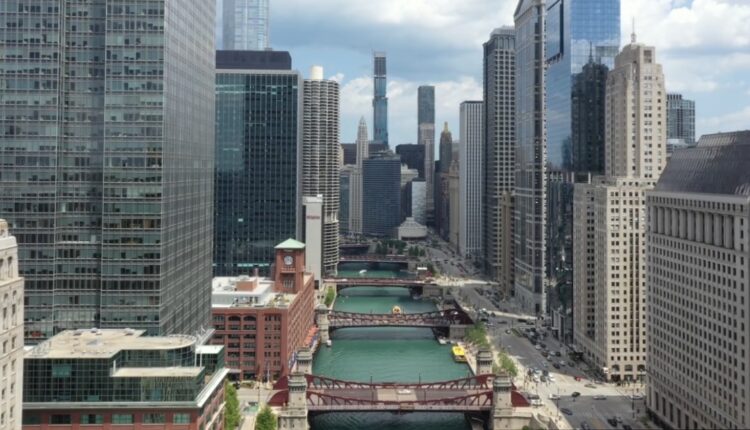 Ascend Wellness Holdings Acquires Chicago's First Cannabis Retailer Amid Upcoming U.S. Elections
As the race to "decriminalize nature" and legalize cannabis continues for the approaching 2020 presidential elections in the United States, many psychedelic-based companies are entering mergers and acquisitions to maximize gains and promise prosperity to their investors.
The cannabis market has turned out to be one of the most advantageous markets in the cannabis markets industry in the United States. Ascend Wellness Holdings (AWH) is a "market-leading vertically integrated scale operator" with assets in Michigan, Illinois, Massachusetts, and Ohio. The company further states that they are focused on "limited license and near-term adult-use markets on the East Coast, and are committed to being a top tier, leading player in our states by going deep – not wide." AWH is a discerning multi-state operator (MSOs) and has recently announced that it has filed a definitive agreement to purchase Modern Cannabis (MOCA) dispensaries–– Chicago's first and oldest legal cannabis retailers that came started business online in 2016. Upon acquisition approved by the Illinois Department of Financial and Professional Regulation, AWH is reported to operate in Illinois' largest cannabis market and hold six retail licenses in the state. Furthermore, AWH will carry on with operating River North and Logan Square retail spaces that are currently under the MOCA brand.
AWH Founder, Abner Kurtin told Forbes that, "We are pleased to enter the third largest city in the United States through our pending purchase of Modern Cannabis. MOCA has been a leading player in the Chicago market, and we are excited to pair it with our Illinois Supply & Provisions (IS&P) dispensaries which include our top-performing retail outlet in the state in Collinsville."
Investors should note that Illinois' cannabis market force will likely skyrocket in the next year according to industry professionals. The United States is currently preparing to issue 75 more recreational dispensary licenses very soon and cannabis operators are already planning to serve consumers in neighboring states such as Missouri, Wisconsin, Iowa, Kentucky and Indiana. These states are yet to legalize recreational cannabis but are hoping for decriminalization as the elections quickly approach voters and investors. Cannabis dispensaries in Illinois have spawned over $300 million in recreational cannabis sales this year, as well collected $52 million in tax revenue within the first six months of operation.