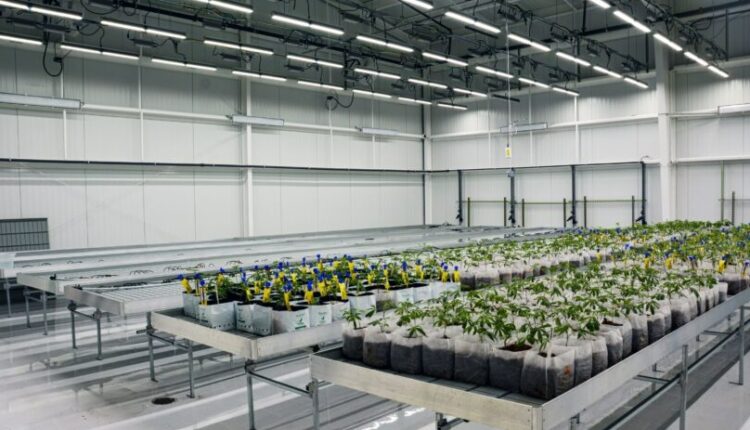 Ascend Wellness Reports Q3 2023 Fiscal Year Financial Results
Ascend Wellness Holdings, a major cannabis multi-state operator operating in twenty states, released its financial results for the three months ending in June 2023. The company produced results that meet expectations on the top and bottom line.
In the fiscal third quarter of 2023, Ascend Wellness Holdings (AWH) saw its sales go up by 14.9% compared to the previous quarter. This increase was because both their retail and wholesale businesses were doing well. Gross revenue increased 26.6% year-over-year and 12.5% quarter-over-quarter to $169.9 million, while the company generated $101.3 million at the dispensary level. This equated to a 12.7% increase from the previous quarter.
This boost was driven by the start of adult-use sales in their four Maryland dispensaries, the full-quarter earnings from their Tinley Park, Illinois store, and improvements in most of their locations.
Ascend Wellness' wholesale business also produced strong growth. This business segment generated $68.7 million in revenue—a 12.2% increase from the last quarter. This growth happened in all six of their markets, with the most significant increases in New Jersey, Illinois, and Massachusetts. After adjustments, the company kept $40.0 million.
Sign Up For The TDR Newsletter
On the all-important free cash flow metric, Ascend Wellness demonstrated strong cash flow performance by generating $13 million in the quarter overall, and almost $8 million from its day-to-day operations, excluding the ERTC funds received. Additionally, the company is well on its way to achieving a positive free cash flow for the next quarter.
Free cash flow is a critical measure of a company's financial strength, its ability to fund growth, and its capacity to create value for shareholders. It plays a vital role in financial management, investment analysis, and strategic decision-making for businesses.
Of the expense side of the equation, company costs working costs did rise. General and administrative expenses (G&A) for the third quarter were $40.0 million, compared to $36.3 million in the last quarter. Even though they spent a bit more, their expenses as a percentage of their revenue went down from 29.5% to 28.3%. The latter metric indicated that Ascend Wellness was able to better utilize their existing G&A resources more efficiently.
On the bottom line, the company lost of $11.2 million in the third quarter, however, this did represent an improvement compared to $16.9 million in Q3 2022.
Commenting on the quarter, John Hartmann, the CEO of Ascend, expressed his optimism about the company's performance in the third quarter. He highlighted a 13% increase in retail revenue, mainly due to the successful launch of adult-use sales in Maryland. He also mentioned a significant 21% growth in their wholesale business, driven by positive developments in New Jersey, Illinois, and Massachusetts.
The company has introduced a new super-premium brand called "Royale" and is actively working to overcome cultivation challenges in New Jersey. Hartmann is enthusiastic about Ascend's promising future and appreciates the dedicated team's efforts in optimizing operations and strengthening the company.