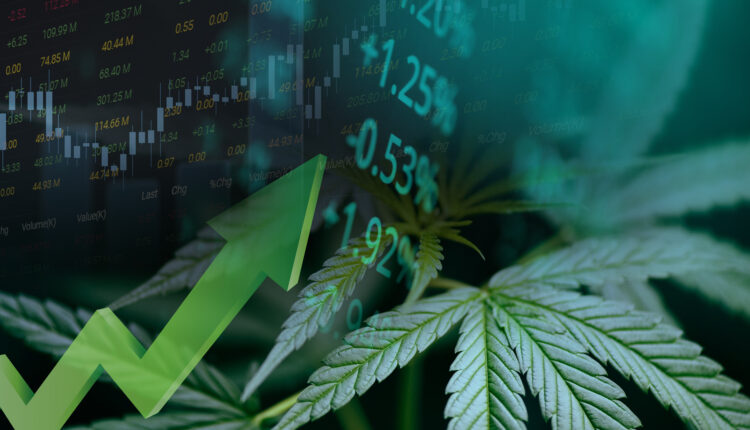 Ayr Wellness Details Its Stock Repurchase Program
Attention psychedelics investors: Ayr Wellness Inc. (AYRWF) has issued an update on its stock repurchase program. Ayr Wellness, a trailblazing vertically integrated cannabis operator that spans several states throughout the country, is in the news for updating its latest stock repurchase program.
Ayr Wellness is an over-the-counter (OTC) stock, meaning it is not subjected to the same financial and accounting regulations as publicly traded companies on the major indexes such as the NYSE and NASDAQ. However, the mere fact that Ayr Wellness is traded as an OTC stock should not scare investors away. As detailed below, Ayr Wellness has considerable merit as a prospective investment.
Without further ado, let's take a look at the details of the company's stock repurchase program and highlight its importance for those interested in cannabis investing. 
Information About The Stock Repurchase Program
Representatives from Ayr Wellness have revealed some important details about its stock repurchase program, highlighting its recent repurchase of 568,000 subordinate voting shares. All in all, this share total equates to $11 million CAD. The CEO, Chairman and Founder of Ayr Wellness, Jon Sandelman, commented on the stock repurchase program, stating, "We continue to be strategic and opportunistic in how we allocate capital, all in support of driving shareholder value."
Sandelman went on to detail how his team fast-tracked the repurchase program in December with the goal of capitalizing on price pressure spurred by year-end tax selling in addition to other technical considerations. He stressed the fact that the company continues to maintain its flexibility, implementing an opportunistic approach with the repurchase of stock. Sandelman states he believes Ayr and its peers in MSO are egregiously undervalued, especially when juxtaposed with the company's growth and operational performance.
Additional Ayr Wellness Important Tidbits Of Note
Ayr Wellness had previously announced its Board authorized the repurchase of 2.5 million of the company's shares, equating to 5% of aggregate shares. This is the maximum number of shares permitted for repurchase as dictated by the rules for companies listed on the CSE. CSE is an acronym that stands for Canadian Securities Exchange. The 5% cap for share repurchases is applicable to a period of 12 months, pursuant to a bid considered to be "normal course issuer."
The Basics Of Ayre Wellness' Business
Ayr Wellness specializes in cannabis operations. The company's mission is to deliver the best cannabis products for uplifting experiences, improved wellness and also, improved personal health, especially in the battle against physical ailments. The company's primary focus is the quality of its cannabis plants. Ayr Wellness representatives insist their plants are superior to those of the competition as a result of their highly specialized cultivation techniques.
Sort through the company's website and literature and you'll find its leadership group has the expertise necessary to capture market share in the highly competitive cannabis space.  Cannabis investors interested in learning more about Ayr Wellness and its prospects as a potential investment are encouraged to surf the web on over to the company's website at www.ayrwellness.com.