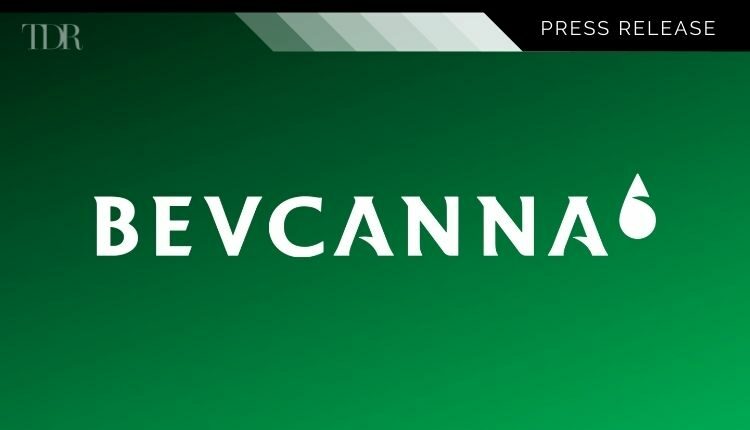 BevCanna Scaling Up Beverage Manufacturing Operations and Launches TRACE E-Commerce Website
Emerging leader in innovative health and wellness beverages and products, BevCanna Enterprises Inc. (CNSX:BEV) (OTCMKTS:BVNNF) today is providing an update on the commercial readiness of its Canadian cannabis and international consumer packaged goods (CPG) business verticals.
BevCanna Canada: Canadian Cannabis Vertical
Since the Company's recently announced Sales License partnership on March 15, 2021, it has been scaling up its commercial manufacturing facility to begin immediate production of the Keef line of beverages and the lines of its two recently announced white-label clients, Brujera Elixirs Inc. and Enthusiasmus Inc.
The Company has also been in active in-depth product listing discussions with provincial distributors across Canada, to launch the Keef Brand of products as well as State B Beverages and Chapeau Noir.
Throughout April and May, the Company is expected to finalize provincial listing discussions and enter full-scale production on the path towards having beverages available across core provinces in time for the peak beverage consumption months. Once listing agreements have been completed and purchase orders received, BevCanna will focus on commencing commercial production against those demand forecasts. Product delivery to provincial warehouses and dispensaries, and the subsequent sale to retail customers will commence shortly thereafter.
BevCanna is also in the process of evaluating a number of prospective white-label partners to meet the rising demand from both domestic and international partners seeking to access the Canadian cannabis market through BevCanna's turn-key manufacturing capabilities.
We view the growing market interest as a validation of our white-label business model. At this time, our funnel of prospective clients is abundant, and we are in active conversations with groups from the initial scoping stage all the way to final contract negotiations.

Melise Panetta, President of BevCanna
Naturo Group: Consumer Packaged Goods Vertical
The Company's wholly-owned subsidiary, Naturo Group, is excited to announce the launch of its new TRACE e-commerce website. Customers will now be able to purchase a range of products directly through the site, as well as sign up for membership rewards and recurring product orders. TRACE's e-commerce website will serve as a catalyst to deepen brand awareness, increase direct to consumer engagement, and maximize customer lifetime value.
Additionally, since its transformative acquisition by BevCanna, Naturo Group has focused on redesigning its marketing strategy around the domestic and international distribution of Naturo Group's market-leading TRACE brand. The addition of two CPG industry veterans, Raffael Kapusty and Bill Niarchos, have now accelerated TRACE's business development program with national retail partners, and leading distributor and broker networks. Throughout April and May, Naturo Group will focus on deepening its existing distribution with coordinated marketing campaigns with a number of the largest national retailers, and onboarding new national distributors to further expand TRACE's distribution into traditional grocery and natural health retailers.
"Our Canadian cannabis and non-cannabis CPG verticals are quickly gaining momentum and we are in a position to quickly capitalize on the market growth of cannabis & wellness products as well as the intensifying demand for white-label manufacturing," said Melise Panetta, President of BevCanna. "In addition to the local efforts gaining momentum, we're receiving significant interest from international markets, especially for our TRACE wellness products, as the growing Health & Wellness trend is a global one. We expect to be able to share more news on International Market progress in coming weeks."
To view the original press release in its entirety click here