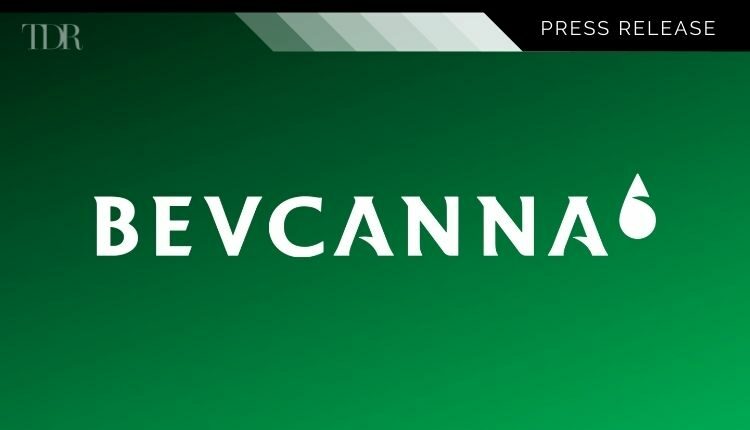 BevCanna Signs Agreement to Further Expand Distribution of TRACE Products through U.S. Independent and National Retailers
Deal with Benefit Brand Management, leading U.S. wholesaler of natural products will introduce the TRACE brand to a rapidly expanding demographic
Emerging leader in innovative health and wellness beverages and products, BevCanna Enterprises Inc. (CNSX:BEV, OTCMKTS:BVNNF) is pleased to announce that it has finalized an agreement with leading North American brand and sales management firm Benefit Holdings LLC, dba Benefit Brand Management. The contract will see Benefit distribute BevCanna's TRACE line of products to a wide range of U.S. retailers, from independent natural and specialty retailers to national big box retailers, initially in New York, Chicago and California.
The new partnership, which will be enacted through BevCanna's previously announced agreement with leading U.S. water bottler Riviera Beverages, will accelerate the expansion of the Naturo Group portfolio of market-leading ancient organic mineral beverages, under the TRACE brand into the U.S. market.
With demand for wellness-focused beverages rapidly increasing among U.S. consumers, this is the ideal time to introduce the TRACE brand to a whole new demographic. We're very excited to work with Benefit on launching the brand, capitalizing on their extensive network and detailed knowledge of the natural products retail landscape in the U.S.

Melise Panetta, President of BevCanna
Benefit Brand Management has been active in the food and beverage space for more than 20 years, specializing in natural and organic products. Benefit has launched well-known brands such as Kimnori, the largest U.S. manufacturer of seaweed products, into more than 10,000 retailers, including Wholefoods, Walmart, Sprouts, Albertsons, LIDL and Dollar Tree. Benefit helped launch Cauli Crunch, a cauliflower-crumb breading product, nationally at Whole Foods Market and is set to launch a number of new products at Whole Foods Global in the coming year.
Benefit has also launched a number of health-focused beverages into the U.S. market, including Hey Aloe, an organic aloe vera immunity beverage, in the Southern California and New York markets, Pulp Story Juice into the Los Angeles and Chicago markets, and Vibras Foods Organic Punch Beverages into the Los Angeles and New York markets.
The recent additions of CPG veterans Raffael Kapusty and Bill Niarchos to the BevCanna team will play a critical role in the Company's U.S. sales development and will work in tandem with Benefit. With a sales team and network of brokers that covers major markets and the greater U.S., Benefit works closely with independent natural and specialty retailers on both coasts. TRACE will also be integrated into the "Brands with Benefits" collection of better-for-you brands, which will initiate partnerships with DTC and B2B models.
To view the original press release in its entirety click here.