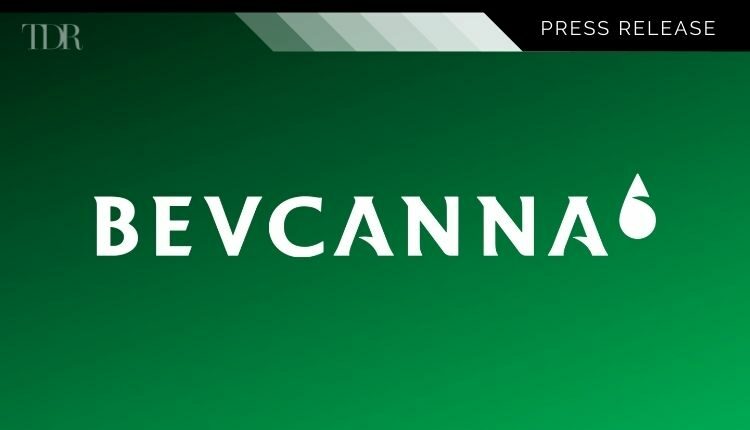 BevCanna Signs Agreement to Infuse Vertosa's Emulsions into Its Cannabis Beverages
Agreement with ABcann Medicinals will use Vertosa's emulsions to enhance taste and accelerate onset times of BevCanna's cannabis-infused beverages
Emerging leader in innovative health and wellness beverages and products, BevCanna Enterprises Inc. (CNSX:BEV, OTCMKTS:BVNNF) announced today that it signed a cannabis supply agreement with ABcann Medicinals Inc. ("ABcann), a wholly-owned subsidiary of VIVO Cannabis Inc. (TSX:VIVO), to infuse Vertosa cannabis emulsions into select BevCanna in-house and white-label products, including the Keef Brands line that BevCanna will launch in Canada this summer.
BevCanna will infuse Vertosa emulsions, the #1 cannabis emulsion in the U.S., into its Canadian cannabis beverages. Vertosa's emulsions are proven to accelerate onset time to an average of eight minutes, prolong shelf-life, increase bioavailability and improve the taste profile of the Company's cannabis-infused products. Vertosa's pre-suspended, water-compatible solutions are incredibly homogenous and stable products that are customized and generated onsite at ABcann. The agreement with ABcann provides BevCanna with access to the emulsions for its portfolio of products.
This emulsion technology will be game-changing in its ability to accelerate onset time and enhance the sensory experience of our cannabis-infused beverages, among other benefits. We're working closely with the Vertosa and ABcann teams to create a range of best-in-class beverages that we're very excited to launch across Canada this summer.

Melise Panetta, President of BevCanna
About Vertosa
Vertosa creates industry-leading active ingredients for infused product makers. Its patent pending nano- and micro-emulsions are carefully designed for the specific needs of each customer, with pre-suspended aqueous solutions that create incredibly homogeneous and stable products while maximizing bioavailability, clarity, and taste. Vertosa works closely with its lab partners and clients of all sizes throughout the manufacturing process to achieve target potency and accelerate products to market. Learn more about Vertosa at vertosa.com, and connect on Facebook, Instagram, Twitter and LinkedIn.
To view the original press release in its entirety click here.