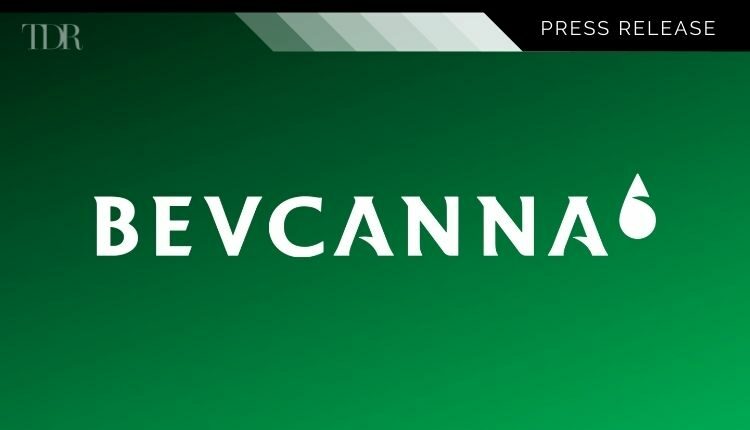 BevCanna to Begin Production on White-Label Beverage Order Queue
Production of traditional and cannabis-infused beverages to start as early as June
Emerging leader in innovative health and wellness beverages and products, BevCanna Enterprises Inc (CNSX:BEV, OTCMKTS:BVNNF) announces today the Company's forecasted wholesale white-label revenue, based on the annual minimum order quantities (MOQs) for both its Canadian cannabis beverages white-label operation and its Naturo Group traditional white-label beverage operation, for the rolling 12 months starting in July 2021. The list includes the Company's committed queue of orders and does not include contracts that are yet to be finalized or under negotiation.
BevCanna forecasts wholesale revenue of approximately $2.4M and gross profit of approximately $0.63M. This forecast is based on BevCanna's three previously announced cannabis beverage white-label manufacturing agreements, which are employing BevCanna's unique model that gives non-licensed entities a compliant route to market, and two recently signed Naturo Group white-label manufacturing agreements, each of which are subject to annual minimum order quantities (MOQs).
Naturo Group will commence commercial production on the traditional beverage products in June 2021 and BevCanna plans to commence production of the cannabis-infused beverages in June 2021, with delivery to select provinces in July 2021.
We're thrilled with the progress that we've made in securing commitments for both our cannabis-infused and traditional beverage white-label operations. There has been strong demand for both operations, and we're ramping up commercial production for signed clients, with more active customer discussions underway. We're ready and eager to start production within the month and expect to see products on shelves for the summer season.

Melise Panetta, President of BevCanna
BevCanna is also actively engaged with a number of potential white-label clients in both the cannabis-infused and traditional beverage verticals, which are expected to lead to incremental white-label revenue.
BevCanna is in advanced discussions with provincial distributors to formalize purchase orders and product listings with select provinces. The actual wholesale revenue of BevCanna cannabis-infused products sold will be based on purchase orders procured by applicable provincial distributors and licensed retailers, with co-packing fees remaining secure under the terms of agreements.
The Keef branded cannabis-infused products licensed and distributed by BevCanna are not included in these forecasts and will be incremental to the overall cannabis-infused beverage revenue outlook.
To view the original press release in its entirety click here.