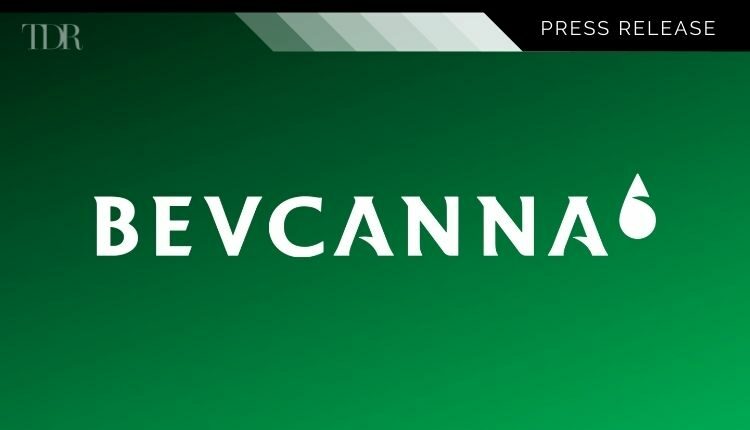 BevCanna's Naturo Group Signs Exclusive Distribution Agreement for TRACE in Japan and the Philippines
Market entry will address pent-up demand in the Japanese & Philippine markets for TRACE proprietary plant-based mineral formulation and wellness-focused products
Emerging leader in innovative health and wellness beverages and natural products, BevCanna Enterprises Inc. (CNSX:BEV) (OTCMKTS:BVNNF) announces today that has entered into an exclusive sales agency distribution agreement with Yokohama-based Mirai Marketing Inc. ("Mirai") to bring Naturo Group's TRACE proprietary plant-based mineral consumer products to Mirai's extensive Japanese and Philippine sales and distribution networks.
Mirai will assist BevCanna with their entry into the new markets, providing connections to established companies with robust distribution networks. Mirai has significant knowledge and relationships in the wellness products market and has facilitated over $100M in transactions with some of Asia's largest trading companies and retail chains. The well-known distributor will leverage this extensive experience to rapidly scale the TRACE brand throughout the territories. The initial term of the agreement will be two years, with exclusivity subject to a minimum net revenue of C$1.0M over the course of the term and incentives to reach over C$5.0M during the term.
We're in active discussions with a number of distributors, wholesalers, trading companies and retailers to determine the best fit for the TRACE brand in the Japanese and Philippine markets. Japanese consumers in particular are very health-conscious, and prospective partners have confirmed that the wellness benefits of our TRACE portfolio will be very appealing to this demographic.

Melise Panetta, President of BevCanna
With over 40 years of experience working with some of Asia's largest corporations, Mirai Marketing was founded by a team of Canadian and Japanese principals who have extensive experience in international sales, management and project development in a range of industries. Mirai is actively focusing on expanding sales of Naturo Group's beverage and natural wellness products throughout Asia.
"We're very excited to represent the TRACE products in the Japanese and Philippine marketplaces," said Hideaki Sakuma, COO of Mirai. "We've seen an incredible growth in the demand for wellness-focused products by Asian consumers in recent years and an eagerness to participate in the evolution of health products. The TRACE line is certain to be a strong performer in this emerging market."
To view the original press release in its entirety click here