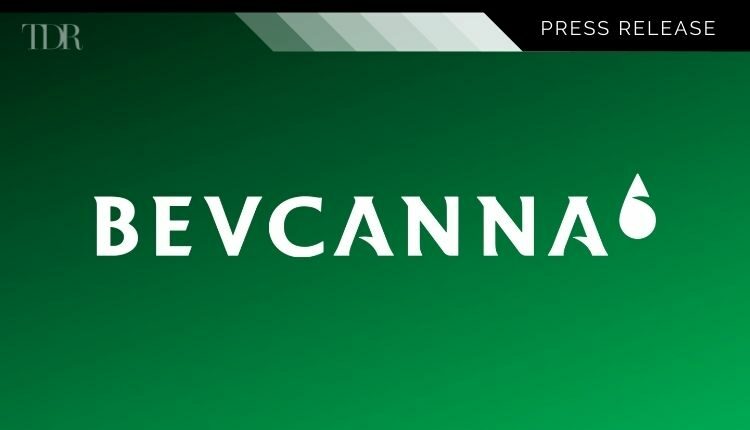 BevCanna's Naturo Group to Expand TRACE Plant-Based and Alkaline Products into Asia-Pacific Market
Emerging leader in innovative health and wellness beverages and consumer products, BevCanna Enterprises Inc. (CNSX:BEV) (OTCMKTS:BVNNF) announces today its anticipated expansion into the Asia Pacific region, through its wholly-owned subsidiary Naturo Group. After completing a comprehensive market, distribution and partner assessment, the Company intends to initially launch its portfolio of TRACE health and wellness products in the key markets of Japan, China, and the Philippines, through multi-channel distribution outlets including e-commerce, retail, and wholesale.
With a combined population of 1.633 billion people, or 21 percent of the world's citizenry, the three countries signify a substantial opportunity for BevCanna. The markets' growing and prosperous middle-class consumer base represents an ideal demographic for the TRACE products, as consumers increasingly opt for healthier lifestyle choices. The global nutraceutical market size is projected to reach US$722.49 billion by 2027, expanding at a CAGR of 8.3% over the forecast period; Asia-Pacific is expected to witness the fastest growth over the forecast period, particularly in Japan and China.1 The Japanese market is particularly suited for the introduction of the TRACE brand, with its consumers having developed a decided preference for natural, health-conscious products. Two-thirds of Asian consumers believe in superfoods and natural health products for treating ailments2, representing a prime demographic for wellness-focused products.
The Asian market is a natural fit for our TRACE line of plant-based and alkaline products. We've been actively evaluating the market potential, while also fielding increased interest from Asian customers and partners in our TRACE plant-based mineral products and our Canadian natural alkaline spring water. Our portfolio of products will address a growing demand for nutraceuticals and wellness-focused natural products, and we're pleased to announce our anticipated expansion into these significant markets

Melise Panetta, President of BevCanna
TRACE's proprietary plant-based mineralized beverages and nutraceuticals contain fulvic and humic minerals, sourced from ancient organic compounds that are highly concentrated sources of trace minerals. Recognized benefits of the Health Canada-approved formulations include cognitive performance, gut health, immune function, and aiding the body in metabolizing carbohydrates, fats, and proteins. Mineral-enhanced water is increasingly popular in Asia for its purported benefits to human immune systems and brain health.
TRACE's proprietary alkaline spring water is bottled at source in British Columbia's Okanagan region. The alkaline water provides additional benefits to the consumer as compared to most tap and conventional bottled water, including the increased presence of hydroxyl ions, increased hydration, improved bone health, healthier skin and decreased gastrointestinal symptoms.
To view the original press release in its entirety click here