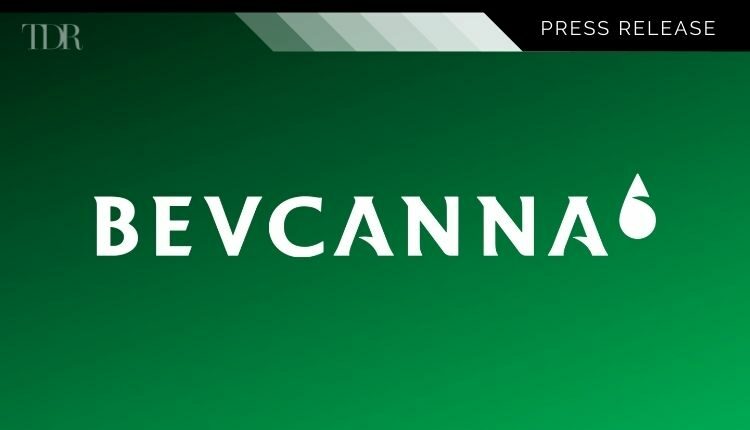 BevCanna's Naturo Group to Launch Market-Leading TRACE Brand into U.S. Market
Emerging leader in innovative health and wellness beverages and products, BevCanna Enterprises Inc. (CNSX:BEV, OTCMKTS:BVNNF) is excited to announce the anticipated launch of its market-leading TRACE brand in the U.S., initially through its new e-commerce website and subsequently in natural specialty and retail stores nationally.
TRACE continues to see market share growth in the Canadian plant-based mineral category, and BevCanna is now setting its sights on the burgeoning U.S. market for plant-based functional beverages and nutraceuticals. The significant demand for this innovative category of wellness-focused beverages and nutraceuticals has accelerated the Company's plan to scale the TRACE brand internationally secure a global leadership position.
We're thrilled to introduce the TRACE brand to U.S. consumers, both through our e-commerce channel, and subsequently in retailers nationwide. The demand for plant-based functional products in the U.S. is growing at a rapid pace, and our proprietary TRACE mineral formulation provides the wellness benefits that consumers are looking for. We're already seeing significant interest from distributors, and expect this to intensify as awareness of the TRACE brand grows.

Melise Panetta, President of BevCanna
BevCanna is currently developing a U.S. facing e-commerce website, and is also in active discussions with a number of U.S. distributors, with a focus on penetrating both natural specialty and traditional retailers.
The TRACE suite of products will initially focus on their line of plant-based mineral beverages and nutraceuticals, including RTD beverages, shots, and mineral concentrate, along with new products under development.
Each of TRACE's plant-based products include TRACE's proprietary fulvic and humic mineral formula, sourced from ancient organic compounds which are highly concentrated sources of trace minerals. Recognized benefits of the Health Canada-approved formulations include improvements to cognitive performance, gut health and immune function, and stimulating the body to better metabolize carbohydrates, fats and proteins.
Gut Health – positively affects gut bacteria, promotes cellular health and nutrient absorption
Immune Function – replenishes and floods the body with trace minerals, boosting antioxidants to prevent oxidative stress and helping to maintain a healthy immune system
Cognitive Performance – shown to help protect against cognitive degeneration and decline, keeping the mind sharp
Whole Body Wellness – naturally eliminate harmful substances that may be found in the bloodstream, assisting in their removal from the body.
To view the original press release in its entirety click here