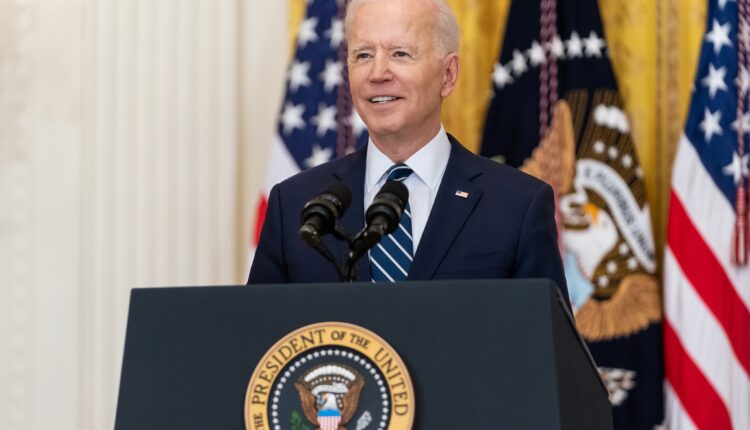 Biden Tells Congressional Black Caucus No One Should Be In Prison Over Marijuana Possession
The Congressional Black Caucus Foundation hosted its annual Phoenix Awards this past weekend in Washington, D.C., to honor Black excellence in politics.
Award recipients included White House press secretary Karine Jean-Pierre, LA Mayor Karen Bass, Minority House Leader Hakeem Jeffries, Tennessee State Rep. Justin Jones, and rappers LL Cool J and MC Lyte.
President Biden and VP Kamala Harris also made appearances midway through the ceremony, reported The Grio. After several comments about history and how the "collective strength to form the Congressional Black Caucus" forced America to see that "we are all created equal…" the president touched on cannabis legalization – a campaign promise he seemed to have dropped the moment he took the presidential oath.
But, on this occasion, he gave it the usual lip service.
Sign Up For The TDR Newsletter
"I'm keeping my promise that no one—no one—should be in jail merely for the use or possession of marijuana. God Almighty," Biden said. "And those who are in jail, they're going to be released and the records are going to be expunged."
Doubtless referring to his October pardon of all prior federal offenses of simple marijuana possession, which amounted to some 6,500 individuals, most of whom are still dealing with red-tape from inside a federal prison.
So, How Many People Have Been Released Since The October Pardon?
None. "As far as bold acts of mass clemency go, it won't lead to many people getting out of prison. In fact, it will lead to none," wrote the Sentencing Project at the time.
Marijuana Moment, which first reported this story, pointed out that Biden has taken numerous opportunities to tout the October pardon regardless of its essential ineffectiveness.
Although "… the president's consistent publicity of the cannabis clemency move does seem to speak to his understanding of the popularity of the issue, and the administration has often promoted in targeted ways that are meant to appeal to young people and communities of color that are disproportionately impacted by criminalization."
Naturally, this begs a question for the administration: Can the president garner support among young people while doing only the minimum to meet their needs and wishes?
It is worth pointing out two things: millennials are the largest generation in the U.S. workforce and among the U.S. population of nearly 332 million, the largest age group is adults aged 30 to 34.
Though Biden's directive to review cannabis's scheduling resulted the Dept. of Health and Human Services recommending the DEA move cannabis from Schedule I to Schedule III of the Controlled Substances Act (CSA), many wonder if the move is too little, too late.