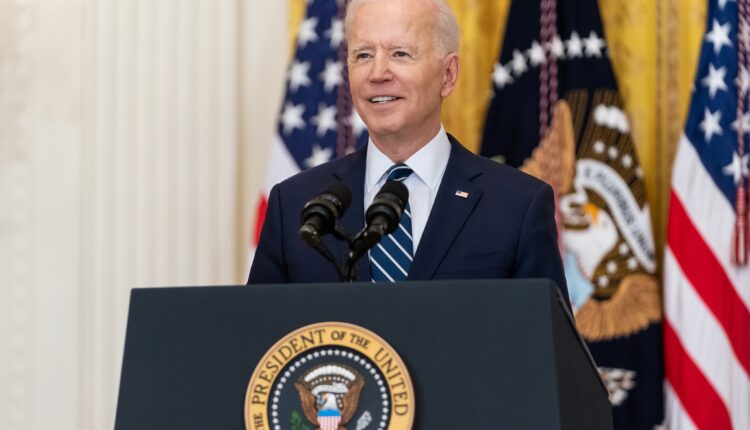 Biden's Commutation Of 75 Nonviolent Offenders' Sentences Might Lead To SAFE Banking
Some cannabis investors are predicting that President Biden's commutation of more than 70 drug offenses applicable to nonviolent offenders will set the stage for the passage of the SAFE Banking act into law. If this prediction holds true, Chuck Schumer will have the momentum necessary to make the SAFE Banking Act the law of the land.
Schumer has noted the expungements of nonviolent cannabis offenders is an integral component of the Cannabis Administration and Opportunity Act (CAOA). Though CAOA is unlikely to pass into law as it is comparably broad and lacks support, there is a chance that SAFE Banking will pass. If SAFE Banking is passed, it will empower cannabis companies to do business with banks. At the moment, cannabis dispensaries are limited to cash transactions as opposed to debit and credit card transactions.
Details Of Biden's Granting Of Clemency
All in all, President Biden granted clemency to 78 individuals. Biden went as far as pardoning a former Secret Service agent, Abraham Bolden. Bolden was originally indicted way back in 1964 and sentenced to federal prison. However, the former Secret Service agent has made meaningful community contributions and received honors so it made sense for Biden to grant him clemency. The president also pardoned two other individuals.
Biden Is In A Forgiving Mood
The clemency grants are of note as they are the president's first since taking office. According to a senior administration official in the Biden camp, the president's granting of clemency is historic. The official notes Biden has granted clemency to more individuals at this point in his time in office than any of the previous five presidents.
Though former President Donald Trump issued more than 140 pardons during his four years in the highest office in the land, many of those pardons came in the final months of his presidency. Trump issued 116 pardons in the winter of 2021. Trump also issued 94 commutations in the first month of 2021.
Fans of former President Barack Obama are quick to point out he also issued his fair share of commutations and pardons. Obama commuted 1,715 sentences during his time in office. However, Obama served eight years in the Oval Office. Obama also issued 212 pardons during that time.
A Pardon Recipient Of Note
One of the individuals pardoned by Biden is Betty Jo Bogans. Bogans, 51, is a single mother who hails from Houston. Bogans was convicted of drug possession with the intention of distribution way back in 1998. Bogans was busted with crack cocaine at the time of her arrest.
It is alleged that Bogans attempted to move the drugs on behalf of her significant other at the time and his partner in crime. However, according to the Biden administration, neither Bogans' significant other nor his accomplice were detained at the time Bogans was taken into custody. Nor were Bogans' boyfriend and partner in crime arrested. Rather, Bogans suffered on their behalf, spending the previous 24 years in prison. Thanks to Biden, Bogans will return to freedom in the days ahead.
SAFE Banking Progress Could Be Made Soon
Stay tuned as it appears there is momentum building for the passage of the SAFE Banking legislation into law. The expungements noted above just might serve as political cover for SAFE's passage in the months ahead. Currently, there is a possibility that SAFE Banking could be attached to the America COMPETES Act of 2022, although the amendment is said to have been omitted from the Senate's version of the bill. But with pressure mounting—including the endorsements of House Majority Leader Nancy Pelosi and 3rd ranked Senate Democrat Patty Murray—Chuck Schumer may finally be garnering the cover he needs to move forward with more passable legislation. Mr. Schumer's all-encompassing CAOA legislation, the Cannabis Administration and Opportunity Act, is expected to be introduced in August and has virtually no chance of passing, according to analysts.
The final terms between the Senate and House Bills are going into what is known as the conference process for final settlement. This is where a committee of both Senate and House members meets to reconcile differences between each respective Bill. It is a venue where both sides will wrangle to negotiate particular priorities to be included in the final bill before it goes to vote.
TDR will have additional coverage as events warrant.