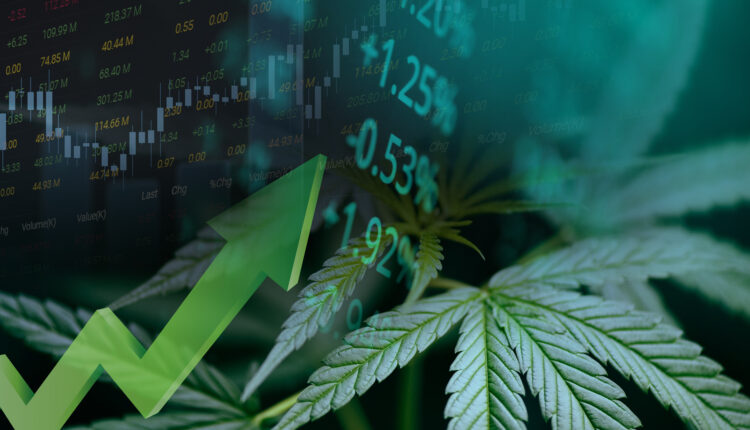 Big Names In Cannabis Stocks Provide A Broad Market Outlook
The market for cannabis stocks has been so up and down over the last couple of weeks it hardly makes sense digging into the individual reasons why, especially when a greater question lingers. Is the opportunity cost of waiting for cannabis stocks to come into their own via up-listing, banking reform, and other dangled-but-not-confirmed regulatory and legislative changes worth it? Is this sector ever going to take off or will it just be a bust, much in the way that investors have felt the Canadian cannabis sector has treated them?
"Without giving investment advice, it might be wise for retail investors to look at what the few institutional public equities investors in the cannabis space are doing," Matt Hawkins, founder and CEO of Entourage Effect Capital and interim CEO of California SSO Harborside said over email. "Most are holding the line on what they own, are prepared for a bumpy ride, and are planning on reaping the rewards when quasi or full legalization occurs at the federal level."
Emily Paxhia, co-founder and managing partner of Poseidon Asset Management, takes a similar long view and also cautions that nothing she says should be taken as investment advice.
"What you have here is a sector that's growing at a rate that most other sectors can't touch. And to boot, you also have strong business fundamentals, including EBITDA profiles that you don't see in high growth, consumer sectors, which is really what cannabis is," she explained, adding that despite that, the pricing of public equities is "very much being pinned down," because of the lack of access to them offered by traditional exchanges, due to the federal "situation."
"Frankly, the lack of clarity around what's going to happen is from a banking standpoint," Paxhia said of the current cannabis sector's ups and downs. What results is what the market is currently seeing: a "very bizarre" situation of a high growth, and various fundamentally strong industry with "artificial" factors that are holding it back from a valuation standpoint
Overall, Paxhia said that while it's certainly a painful ride for retail investors in cannabis right now, she thinks it could be well worth the hurt. "When have retail investors ever had an opportunity to invest in a sector before the institutions got their hands on it? It's a rare opportunity, a unique set of circumstances that, for once, do potentially advantage the independent investors," she said, offering Canada as a benchmark to compare to.
"U.S. operators have far, far surpassed the Canadian operators in terms of how their businesses are functioning and the efficiencies that they see," Paxhia said. "But the Canadian operators have access to institutional capital, and they have access to our list of exchanges, which, though baffling, is because of cannabis' federal status in the United States. So, when you look at that, you could only imagine how these stocks might perform if we had the same access to the exchanges and the volume and liquidity to make it a more efficient market."
Jason Spatafora, long-time cannabis investor, partner at True Trading Group, and the man behind the popular Wolf of Weed St. Twitter account put the current market spook in perspective. He explained that a lot of cannabis retail investors today joined the market at a high point and have never gone through a bull cycle of cannabis stocks, which is a sentiment that Paxhia echoed as another investor in the space since 2013 when Poseidon's first fund was launched. Both Spatafora and Paxhia agreed that this is a cyclical market typical of riskier emerging sectors and that this was just another bear cycle in the overall lifespan of the cannabis sector.
Spatafora thinks it's an "incredible buying opportunity" for pot stocks right now. He offered some context on why. "Right now, this is essentially like investing in a pre-IPO company because the real IPO happens, once there is SAFE and once they can uplist. Then, the valuations and the multiples are priced by institutional investors, not retail investors. The biggest problem right now is that you've got 4% institutional ownership in the sector, which leaves 96% to be priced in by morons," he said.
The wait for that "IPO moment" is likely to have more painful cycles. There are some names that Spatafora said he thinks are better than others when it comes to weathering the storm.
"I wouldn't be anywhere near tier 3 or 4 MSOs because the moat is too big. The cost of them getting capital versus the cost of bigger names getting capital is night and day. Bigger companies have the cash flow, they have already planted their flags across the U.S. or in very specific geographies," he said, adding that he sticks to a "very specific" strategy of identifying where he thinks the sector will be in the future, mentioning a few names he says he is "willing to wait for."
"You can't go wrong with the tier one MSOs," he said, which are "Curaleaf, Truileve, Green Thumb, Cresco, and Verano. Those are going to be the big winners at the end of the day."
In the meantime, the Twitter and Reddit chatter continues and retail investors are very visibly nervous. It only takes 10 minutes of hanging out on the #MSOGANG hashtag to figure that out, something both Paxhia and Spatafora noticed. "People are freaking out," Spatafora said in response to being asked whether or not retail investors were, indeed, freaking out on social media. Opportunity cost, in particular, is something being talked about in relation to having to wait out this bear market for a more friendly regulatory climate.
Paxhia doesn't think opportunity cost is really an issue when it comes to waiting out cannabis stocks — if there is an opportunity cost, it's short-term. "You allocate to cannabis stocks out of your riskier stocks with high-growth potential, it should already be a slice of your investment pie, right? I would think about [buying and holding cannabis stocks] as it compares to other investments where you can see really strong growth or in things like crypto or some of these more aggressive plays on meme stocks," she said.
"If you're allocating your capital wisely and you're looking at the way your investment pie is split up," Paxhia added, "you shouldn't be seeing a lot of opportunity costs because I think the rest of the market is still pretty overvalued."