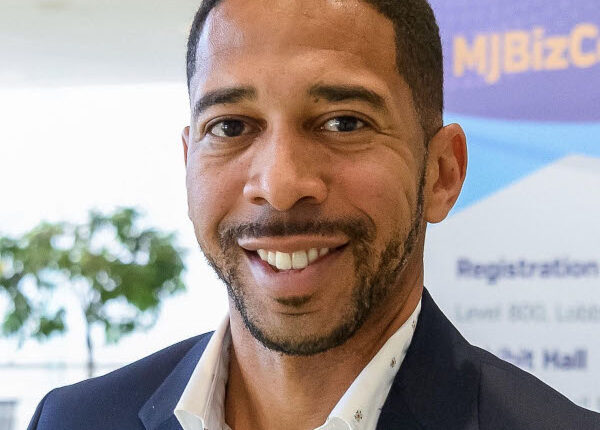 BIPOC Advocate Reminds Cannabis Industry that "A Rising Tide Should Lift All Boats"
"I like the aphorism 'A rising tide lifts all boats'" said Ernest Toney, founder of BIPOCANN, a small business improving the disproportional makeup of BIPOC (Black, Indigenous, and People of Color) business owners and professionals in the legal cannabis industry, "If you are someone who believes that this industry is going to bring in a wave of growth and expansion and opportunities, and if you believe a rising tide should lift all boats, then we have to do all we can to make sure BIPOC people get some damn boats."
Where We've Been & Where We're Going for an Inclusive Industry
Recognizing that Black History Month is an important time to take a pause and acknowledge the important part history plays in cannabis' future, we caught up with the long-time industry player for his insights on where we've come as an industry on the topic of inclusivity, and where we're going.
Toney, the former International Marketing Manager and Partnership Marketing Manager at MJBizDailystarted BIPOCANN in August 2020. The organization uses advocacy, recruitment, and networking to increase the number of BIPOC working and thriving within cannabis.
"Are we just talking the talk, or actually walking the walk?" asked Toney, noting that 2020 was a pivotal year of civil unrest against police brutality towards Black Americans in the wake of George Floyd's death "[During the summer], many cannabis companies responded by having more conversations about social equity in cannabis," he reminds us.
"Being a Black man in America, that hit me personally and it wasn't something I could ignore. I was in a unique position with a strong understanding of this industry's lack of BIPOC representation, knowledge of how cannabis prohibition has been used to criminalize Black Americans, and insight into the growing socioeconomic divisions that can occur in booming cannabis markets" said Toney who had witnessed how gentrification following extreme economic growth in Colorado following legalization targeted Black neighborhoods. "Based on my knowledge, I was compelled to do something to bridge that gap and make this industry more accessible to those who were not present at the corporate profit centers. I decided to start a business and walk the walk [so I] could help other folks get connected to the industry."
Social Equity Is Not Just a Buzz Word
"Social equity advocates have long recognized that cannabis has not been fair, but it is nice to see more brands talking about social equity, and more states creating social equity programs," says Toney.
Examples of state-sponsored social equity programs include reducing licensing fees for those from neighborhoods that have been disproportionately affected by the War On Drugs, expunging low-level drug offenses, and setting aside a percentage of licenses in a state for BIPOC business. Despite these efforts, estimates of the number of BIPOC majority-owned cannabis businesses in the industry rarely go past 5%.
"However, we have to be aware that word 'social equity' does not become a buzz word," said Toney, "That means thinking of and understanding the historical context that created the disproportionate environment we have seen, including BIPOC being targeted for cannabis possession and use despite similar use rates to their white counterparts."
Last year, the ACLU reported that on average, a Black person is 3.64 times more likely to be arrested for cannabis possession than a white person.
Our Collective Responsibility
"The cannabis industry has created barriers for BIPOC to start businesses and thrive," said Toney "Those problems weren't created by us, so the onus shouldn't be entirely on us to fix them. It is a collective responsibility.
Toney notes that beyond public statements towards inclusivity on company websites, there is a lot more cannabis companies, as well as individuals, can do to actually create a more inclusive industry. "Inclusivity can take a lot of shapes," he added.
"Existing companies that don't have much diversity can do their part to connect with us to hire BIPOC employees, vendors and service providers," he said, "Join organizations like the Minority Cannabis Business Association and Minorities for Medical Marijuana, sponsor programs from Cannabis Doing Good or BIPOCANN, or elevate BIPOC professionals in your media, events, and podcasts," he added, "These are all ways to increase the visibility and representation of BIPOC in cannabis."
BIPOC Industry Players to Watch
TDR asked Toney to tell us about some BIPOC initiatives our readership should watch.
Prime Harvest, a vertically-integrated cannabis company was founded by industry pioneer Duane Alexander and has successfully prepared almost 40 licenses across North America and according to their website, is looking for investors.
Blunts and Moore, operated by Alphonso "Tucky" Blunt and Brittany Moore, is Oakland's first black-owned dispensary under their Equity Program. "Tucky" now operates a legal dispensary in the same zip code where he was once arrested for cannabis.
Douglas Gordon, the founder of CanEx Jamaica, the premier Cannabis Business Conference and Expo in the Caribbean, is now turning to the psychedelics space as CEO of Silo Wellness, which recently announced a closing of gross proceeds of approximately $2.5 million.
Toney nods to the work of Belicia Royster of the Illinois-based advocacy organization Social Equity Empowerment Network, comprising of 400 members, 80% of which are social equity applicants. The network is a consortium of cannabis businesses working to create a vibrant diverse cannabis industry that serves everyone as a positive economic engine for Illinois communities and partners. Membership in this group provides Black Americans advocacy, events and networking, legal and risk management, education, and other exclusive benefits.
We're on Our Way, But We Can Do More
Before closing off our chat, Toney reminded TDR about the importance of seeking restorative justice for the 40,000 people who are still behind bars in America for cannabis crimes.
"If all these people who have had negative experiences with the plant had the same opportunities to be within the industry, we would have a better industry than we have now," he said, "If you eliminate the fear, penalties associated with the plant, and create opportunities for everyone who is interested in the plant to have a job, start a business, or use their skill set as a service provider, I think this industry can be the one most profitable and impactful industries in the world."