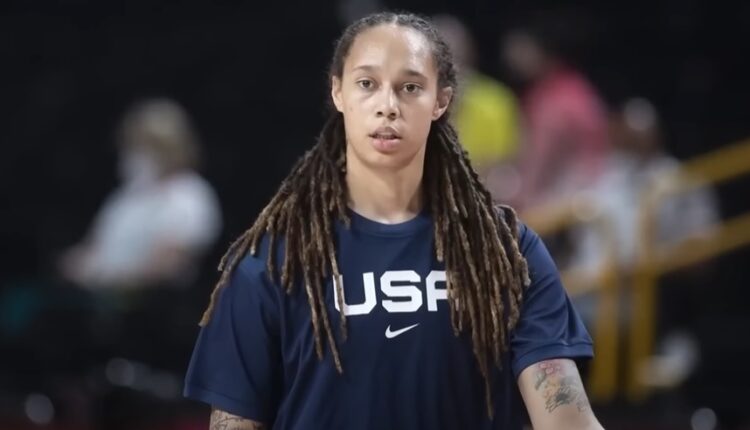 Brittney Griner Returns Home In Exchange For 'Dealer Of Death'
American basketball star Brittney Griner arrived in the United States on Friday morning after being released from a Russian prison in exchange for an international arms dealer. The 32-year-old WNBA star and two-time Olympic champion landed in Texas at approximately 4:40 a.m. EST.
Brittney Griner, who was arrested in Russia in February on drug trafficking charges, and Viktor Bout, 55, who was serving a 25-year sentence in a US prison, were swapped at an airport in Abu Dhabi , United Arab Emirates.
Mr. Bout reputation for direct and/or indirect human collateral damage has been coined the nickname "dealer of death" in media circles. Arrested in Thailand in 2008 His extraordinary career served as inspiration for the film Lord of War with Nicolas Cage.
In Russian security service video released by TASS, a tall figure in a red jacket walks down a tarmac, a small, smiling man with a gray mustache walks up to meet him. Men in suits who accompany them greet each other on both sides, then leave in the opposite direction.
"A few moments ago, I spoke with Brittney Griner. She is safe. She is on a plane. She is on her way to the United States," US President Joe Biden said earlier during a brief address at the White House. Mr. Biden added that Brittany Griner appeared in "good morale" despite the "trauma" she endured.
Saudi Arabia also participated in the exchange procedure, according to a joint statement with the United Arab Emirates, specifying that "the mediation was carried out" by the President of the Emirates Mohammed bin Zayed and by the Saudi Crown Prince Mohammed bin Salman.
In the United States, the basketball player's wife, Cherelle Griner, said she was "overwhelmed by emotions".
"Not a day in the past 10 months that we haven't carried Brittney Griner in our hearts and thoughts," said WNBA commissioner Cathy Engelbert.
Paul Whelan "strongly disappointed"
A senior US official said the discussion with Moscow remained focused on Brittney Griner's release, and the US made this known to Ukraine and other allies.
The Kremlin stressed for its part on Friday that the negotiations "concerned only the exchange" and did not put an end to the "crisis" between the two countries, whose relations are "still in a deplorable state".
Another American detained in Russia, former serviceman Paul Whelan, was not included in the exchange. "Even if we failed to secure Paul's release, we will never give up," assured Joe Biden.
In a call with CNN from his penal colony in Russia, Paul Whelan said he was "strongly disappointed". "I don't understand why I'm still here," he said.
In a statement, her family said they were "happy" for Ms. Griner but "still devastated" to know Paul Whelan in a Russian prison.
Arrested in December 2018 in Russia, he was sentenced to sixteen years in prison for "espionage", a conviction which he denounced as fabricated from scratch.