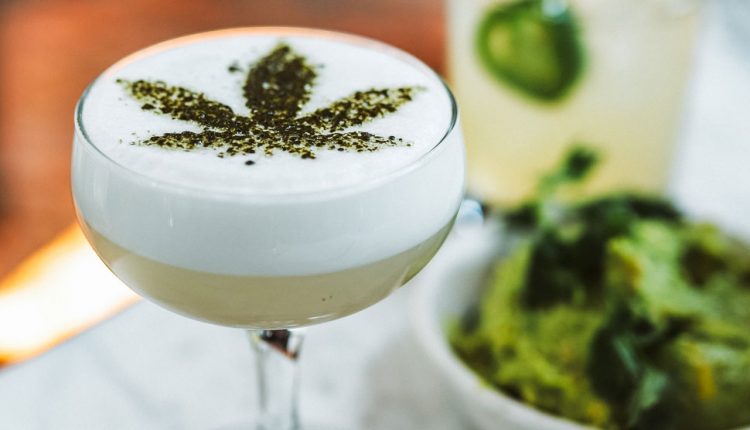 Cannabis-infused drinks: Where's the fizz?
By 2022, the market for cannabis edibles in Canada and the U.S. will be worth more than $4 billion. The Canadian edibles market in particular is poised for rapid growth when cannabis-infused beverages appear on store shelves in late 2019. To prepare for Cannabis 2.0, licenced producers have been forging partnerships with big players in the food and beverage industry.

Joint ventures with promise
In Canada, partnerships are sprouting up all over the field of cannabis infusions. Here are four to keep an eye on.

$529 million
Annual estimated value for cannabis-infused beverages in Canada.

Source: Deloitte
Canopy Growth and Constellation Brands
In 2018, alcohol giant Constellation Brands invested $5 billion in Canopy Growth. A year later, it injected a further $9 billion for Canopy to develop a line of cannabis-infused, low-calorie alcoholic beverages. Sounds like a mouthful, but if Canopy can gain a foothold in this burgeoning market, investors will be lapping them up.

Hexo and Molson-Coors
Also in 2018, Molson-Coors announced a partnership with cannabis producer Hexo. This venture, called Truss, will be controlled by Molson and offer a line of beverages ranging from beer-style to cannabis water. Hexo stands to gain big if they can access the U.S. market, where beverages containing CBD are now legal everywhere.

Tilray and Labatt
The Labatt Brewing Company, a subsidiary of global giant AB InBev, has teamed up with cannabis producer Tilray. Each will invest $67.5 million in a line of non-alcoholic beverages containing THC and CBD. So far, the companies have been mum on the products they intend to sell. For Tilray, partnering with major players is part of their growth strategy, and they don't get more major than Anheuser-Busch InBev, the world's largest brewing group. It's safe to say Tilray seeks to grow beyond Canada.
37% of Canadians would
like to try cannabis-infused
beverages.

Source: Deloitte
Moosehead and Sproutly Canada
Moosehead, Canada's oldest independent brewery, recently announced a joint venture with Sproutly Canada to turn out beverages containing Sproutly's water-soluble cannabinoids. The companies claim their products can deliver the effects of cannabis in under five minutes and last for up to 90 minutes, offering an experience similar to smoking a joint.

Best buds forever?
The Constellation-Canopy team-up initially made investors jump for joy, but a first quarter loss of US$106 million dampened their enthusiasm. However, let's remember that the cannabis industry is still in its infancy. Despite the turbulence they've had to navigate this year, Canopy Growth remains among the world's high-flying cannabis companies.

Patience is key. When investing in Canopy, or any of the companies we talk about here, it's crucial to keep the long view in mind.

Cannabis drinks in Canada vs. USA: What's the diff?


For one, in the States you can get a drink containing 100 mg of THC. That's 10 times above Health Canada's limit. Canadian producers of cannabis-infused beverages intend to microdose, for a smoother experience and ultimately, more servings sold.


The other difference is the rather oily flavour, off-putting to some, that American cannabis drinks are known for.