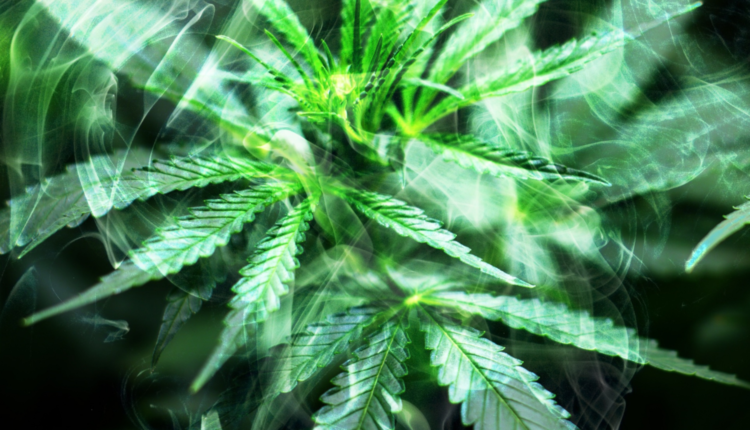 Call for President Biden to Grant Cannabis Clemency Gets Louder
Last week, the call for cannabis clemency across the United States got louder as politicians and several advocacy groups made a call to President Joe Biden in a powerfully-written public letter.
The letter, sent to President Biden on Presidents Day, requesting pardons for all non-violent cannabis offenders was sponsored by Congressional Cannabis Caucus co-chairs Reps. Earl Blumenauer (Democratic, Oregon) and Barbara Lee (Democratic, California). The letter's co-signors included the United States Cannabis Coalition (USCC), the National Organization for the Reform of Marijuana Laws (NORML), the National Cannabis Industry Association (NCIA), and the Minority Cannabis Business Association NCBA), among 11 signors in total.
The letter's delivery on Presidents Day is symbolic; President Ford granted pardons to those who had escaped Vietnam War drafts on the same day in 1977, following his election.
Reminding Biden of Past Cannabis Commitments
"President Biden, we urge you to clearly demonstrate your commitment to criminal justice reform by immediately issuing a general pardon to all former federal, non-violent cannabis offenders in the U.S.," the letter asks, "In addition, all those who are federally incarcerated on non-violent, cannabis-only offenses for activity now legal under state laws should be pardoned and their related sentences commuted."
The letter goes on to reinforce to President Biden the harm that criminal histories can cause for Americans: limiting job opportunities, housing, and educational options, and that the "war on marijuana continues to undermine that person's life and diminish their prospects." The letter further reminds Biden of his November 2019 statement during a Democratic Party Debate:
"I think we should decriminalize marijuana, period. And I think everyone – anyone who has a record – should be let out of jail, their records expunged, be completely zeroed out."
Because it is one of the most pervading issues facing the cannabis industry and the criminal justice system today, the signors reminded Biden of the disproportionate number of people who enter the criminal justice system are people of color, stating "the long-term harm of cannabis prohibition on communities of color throughout the country is profound."
The letter concludes, "A general pardon of all former and current non-violent cannabis offenders would be the kind of grand, ambitious, and impactful action that would effectively signal to marginalized communities that their suffering is seen and that the government seeks to remedy their harms."
Reform Advocates Put on Necessary Pressure
"President Biden was crystal clear on the campaign trail that his administration would prioritize criminal justice reform, and he explicitly highlighted his desire to expunge the records of those suffering from the stigma of a federal marijuana conviction," said NORML Executive Director Erik Altieri, in a press release following the release of the letter.
"Following through on this campaign promise would be an important first step in remedying the past wrongs associated with nearly a century of marijuana prohibition and healing the wounds of the many Americans who have needlessly suffered under this failed public policy. In 2021, it is readily apparent that the criminalization of cannabis, and the lifelong lost opportunities that come with a criminal marijuana conviction, causes far greater harm than the responsible use of cannabis itself," concludes Altieri.
NORML is simultaneously sponsoring a petition to go directly to President Biden calling for him to demonstrate his commitment to criminal justice reform by immediately issuing a general pardon to all of those with federal convictions for non-violent marijuana crimes.
Another Step in a Long Line of Clemency Moves
These moves come off the heels of some exciting news in the United States that made the prospect of federal legalization feel like less of a pipe dream. Earlier in the month, the cannabis stock market saw an uptick after Democratic Sen. Chuck Schumer, along with Sens. Ron Wyden of Oregon and Cory Booker of New Jersey announced they would make reforming legislation on cannabis a key priority in the current Congress. In a joint statement, the senators pointed to the importance of ending the harm done by the War on Drugs as a key reason for this push for federal legalization.
Last week, it was announced that the United States Cannabis Council (USCC) had been formed to advocate for federal legalization and promote social equity for the industry. The new outfit says it will present a "unified voice advocating for the descheduling and legalization of cannabis," however early critics of this group have indicated that key voices have not received spots at the table.
In one of his nobler moves, former President Donald Trump granted pardons to a dozen individuals who had been criminalized for non-violent cannabis offenses on his last day in office. According to The Last Prisoner Project, a team of cannabis industry leaders, criminal and social justice advocates, policy and education experts, and leaders in social justice and drug policy reform who are committed to freeing every last prisoner of the unjust war on drugs, there are still currently 40,000 individuals across the United States serving prison sentences for cannabis.