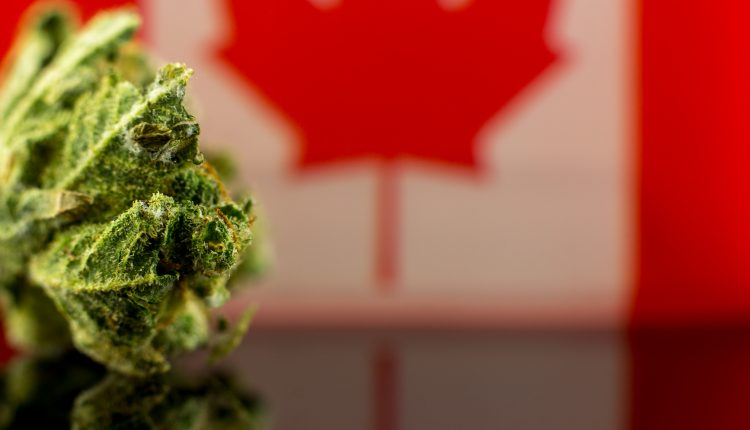 Will These Canadian Cannabis Companies Survive the Coming Year?
Marijuana is now recreationally legal in Canada, and the businesses here had a head start. But despite legislation, the road to profit has been rocky. Between scandals involving CannTrust and uncooperative government rollout, American organizations have a chance to catch up to Canadian cannabis companies —and perhaps leave them in the dust.
With American legalization of weed causing ever-increasing demand, will these five Canadian cannabis companies manage to survive 2020?
Formerly Tweed Marijuana Inc, Canopy Growth Corporation is based in Smith Falls, Ontario. They became the first publicly traded cannabis company in North America in 2014. Today, they are still the only cannabis company to be in a major global stock market index (S&P/TSX Composite index).
Canopy Growth Corporation produces industrial hemp, softgel cannabis capsules, oils and concentrates, THC and CBD distillate for beverages, edibles, and dried cannabis flower.
Tilray (NASDAQ: TLRY)
Tilray was incorporated originally in the US but maintains primary operations in Toronto. They were the first cannabis company to IPO on NASDAQ, and the first Canadian cannabis company to legally export to the US.
Tilray develops cannabis medicines, drugs, drops and oil products as well as accessories.
Aurora Cannabis Inc. is an integrated cannabis company headquartered in Edmonton, Alberta. Their angle involves capturing margin and sustainable profitability through what they call "the Cannabis value chain." Their strategic network contains a list of wholly owned subsidiaries who are involved from the building of the greenhouse through R&D, distribution, engagement and branding.
Aurora is considered a medical cannabis industry leader in Europe and Latin America.
Aphria is headquartered in Ontario, and has been licensed to produce and sell medical marijuana since 2014. In 2018, they acquired Broken Coast Cannabis of Vancouver for $230 million in cash and stock and also Nuuvera, for $826 million.
Aphria produces several marijuana strains and oils.
The Cronos Group has been traded on NASDAQ since February, 2018, and was up-listed from TSX Venture Exchange to the TSE in May of the same year. Rather than simply growing cannabis, the Cronos Group is working to build supply chains and innovate products to build a unique value proposition, perhaps in vaping and cannabinoid production using Altria's vape patents.
Additionally, the Cronos Group is partnered with MedMen Enterprises and Ginkgo Bioworks.
Investors should still be cautious in investing in Canadian cannabis companies; despite promises to have them accessible in the beginning of 2020, it's easy to see how provincial governments could significantly hinder the rollout of the edibles and ingestibles, especially after the disastrous lottery system in Ontario. It is likely to be tough for home-grown companies to find a speedy road to profitability, and it may be that some of the above simply won't survive the coming year.
But if looking farther afield, patient investors could have an opportunity to score. Keep an eye on evolving situations in the industry.