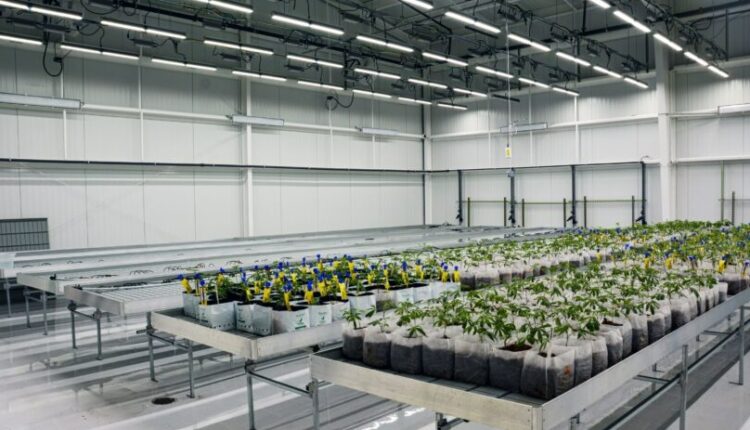 Canadian Cannabis Flower Market Share Tumbles Over 50% Since The Beginning Of 2020
As the cannabis industry continues to evolve, revealing data analysis by Zuanic & Associates sheds light on a captivating paradox: while flower sales have shown signs of growth, their dominance has waned, unveiling a changing landscape.
Over nearly three years, flower sales have bloomed by 62%, yet this surge pales in comparison to other segments that have grown fourfold.
Pablo Zuanic, by the way, will take the stage as a featured speaker at the upcoming Benzinga Cannabis Capital Conference in Chicago on September 27 and 28.
Market Share Dip Despite Sales Surge and Price Deflation
Examining flower trends, the report notes that while flower sales have seen growth, the segment's share of the overall Canadian market has decreased from 61% in 1Q20 to 38.5% in 2Q23.
Over the past 39 months, cumulative flower sales have increased by 62%, although this growth pales in comparison to other segments that have expanded by a factor of four.
Sign Up For The TDR Weekly Newsletter
However, flower prices have experienced consistent deflation over this period, with average prices dropping from C$10.54 per gram in 1Q20 to C$5.32 in 2Q23.
Despite a reduction in the magnitude of quarter-on-quarter declines, the report indicates that flower prices have not yet stabilized.
While Canada's cannabis market is undoubtedly advancing, the report underscores the need for further progress in per capita spending and market diversification to match the achievements seen in some of the leading US states.
"In fact, during those 39 months, flower volumes grew by by 4.2x to 91 tons (dried equivalent), but average flower prices fell from C$10.54/gram in 1Q20 to C$5.32 in 2Q23, at retail before taxes. Have they bottomed? Not exactly, although the QoQ drops have lessened (2Q23 -2% QoQ; 1Q23 C$5.41; 4Q21 C$5.52; 3Q22 $5.71; 2Q22 C$5.98; 1Q22 $6.15)," Zuanic wrote in his latest analysis note on the Canadian cannabis market.