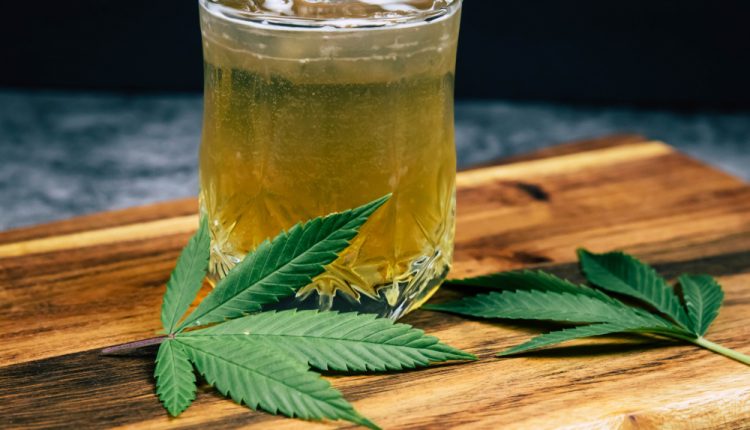 Cannabis 2.0: These products will drive market back in 2020
The year 2019 has been a difficult one for cannabis stocks. It appears investors are experiencing their first big market correction. However, according to a recent survey commissioned by ManifestSeven, the more affluent investors remain optimistic. Even though the market has lost more than half of its value since March, 79% of Canadians and 74% of Americans still have faith in the industry.
The survey also found that 90% of Americans and 82% of Canadians who have investments in cannabis believe they're on track to achieve their financial goals. Interest in the industry was highest among millennials and drops considerably among the 55-and-older set.
Sturges Karban, CEO of ManifestSeven, also remains enthusiastic. "I often compare this from a cyclical development perspective to the internet revolution, so you have a 1.0 and a 2.0 cycle," reports Bloomberg. Just like in the early days of the internet, cannabis is only getting started, and it too will have its 2.0.

Surviving by deriving
The companies that succeed in making the transition to Cannabis 2.0 will focus on derived products such as beverages, edibles and cosmetics. Plenty of these new products will target women and senior citizens, and with a higher concentration of CBD, they will focus more on wellness and lifestyle rather than the psychotropic effects of THC.
According to accounting firm Deloitte, the legalization of edibles and other derived products offers opportunities with long-term investment potential. So here's the upshot: the future lies in derived products (especially drinks) that are aimed at a far wider clientele than dried flowers.

More seniors getting high
A recent survey from Statistics Canada revealed that older Canadians consume less cannabis than their younger compatriots, but are more likely to score their weed from a legal source and use it for medical purposes. The survey also found that cannabis usage was highest in Nova Scotia and lowest in Quebec.
StatCan's other findings indicate that while younger people continue to consume more cannabis, the 65-and-over group appears to be catching up, as cannabis consumption in this demographic has grown the fastest. Moreover, senior users are far more likely to have taken up cannabis since legalization.
The takeaway for investors is that it's not all doom and gloom, because the cloud has a silver lining.

Bargains to be had
According to Forbes, the selloff in cannabis has created opportunities that should appeal to value investors, that is, those looking for undervalued companies with strong growth potential. As certain companies have better finances and business models than others, investors should not be afraid of a low balance sheet valuation. What you should steer clear of is high operating losses.

Keep in mind that not every company is prepared for Cannabis 2.0, but there are exceptions. Take HEXO, for instance, which is the first cannabis company to join the Food & Consumer Products of Canada industry association. HEXO has not only signed a deal with Molson Coors Canada to turn out cannabis-infused beverages, but is also looking to expand into cosmetics, health and wellness.

Also keep an eye on Canopy Growth, which recently partnered with beverage giant Constellation Brands. With Constellation as a partner, Canopy has access to mountains of capital, giving it a huge advantage for developing and marketing edibles and beverages. The company is betting big on a cannabis-based drink additive that delivers the high without the taste that many find off-putting. Canopy plans to launch more than 50 new products in Canada over the next year, including drinks, edibles, vaping liquids and gummies. With so much variety, if a drink such as the THC-infused Deep Space isn't a hit with consumers, the company has plenty of other products on which to rely.