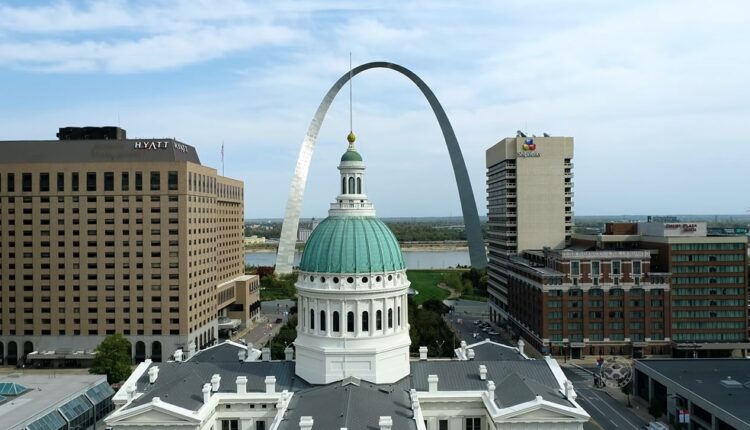 Cannabis Ballot Debate Dialed-Up In Missouri Ahead Of November 8 Midterm Elections
With just one week before Missourians will go to the polls to weigh in on cannabis legalization, debates around its benefits and potential policy change are heating up.
Cannabis legalization activists have been tireless in their push for the cause for months while those opposing policy changes are using every opportunity to speak up in opposition.
Dr. Daniel Mamah, a Washington University psychiatrist and director of the Washington Early Recognition Center, recently came out in favor of prohibition, claiming that he has seen firsthand various psychiatric disorders related to early and regular cannabis use.
"Very, very often, we have people that come in, and we ask them, 'When did your symptoms start?' And they would link it to 'When I started using weed' or 'When I started to increase my doses,'" Mamah said, per the St. Louis Dispatch.
He also urged voters to consider the health impacts of cannabis on Nov.8, adding that debates around Amendment 3 – the ballot measure seeking to legalize cultivation, processing and sales of marijuana to adults – are focused mainly on clearing criminal records and the economic side.
"With marijuana, there is still a lot to be studied," Mamah continued. "People think it is just this wonder drug that cures all or it's purely natural…but the reality is it has risks, different kinds of risks."
Cannabis Activists Still Going Strong
On the other end of the spectrum, the Law Enforcement Action Partnership (LEAP) has praised the long-awaited policy change.
"We have watched as marijuana arrests and convictions taxed the resources of our local police departments and caused real harm to neighborhoods," said Lt. Diane Goldstein, executive director of LEAP. "What people don't see behind the scenes is that law enforcement has a duty to respond any time dispatch receives a call about these low-level marijuana offenses. They divert our attention from responding to and solving more serious crimes. These calls are a distraction and don't serve the public interest."
As a non-profit group of criminal justice professionals, including police, prosecutors and judges, LEAP aims to find alternatives to arrest and incarceration by "addressing the root causes of crime and healing police-community relationships."
John Payne, campaign manager for Legal Missouri 2022, which has taken a few hits along the road, said "the tax revenues will be used equally to support veterans' services, pay for drug treatment and counseling, as well as fund public defenders."
He added that recreational cannabis policy reform would "return critical resources to local police, but it will also bring new revenue streams to Missouri's veterans."
__________
This article was originally published on Benzinga and appears here with permission.