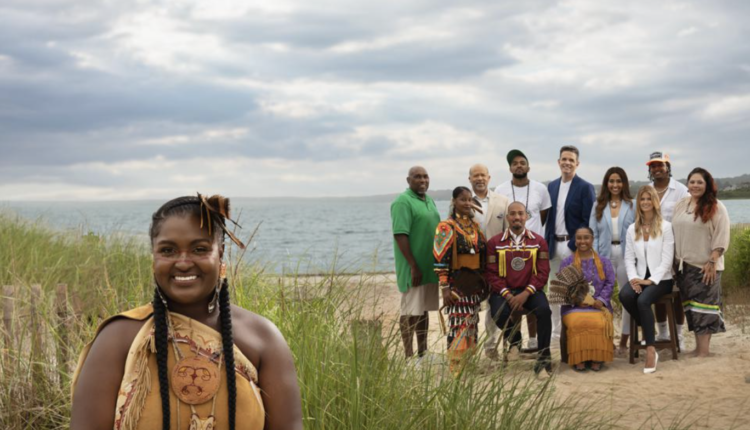 Cannabis Comes To The Shinnecock Nation, As Well As The Hamptons
TILT Holdings Inc., a vertically integrated cannabis technology and infrastructure company, announced a new partnership with the Shinnecock Indian Nation that will establish vertical cannabis operations on their aboriginal tribal territory in Southampton, NY.
The vertical operation, which will operate as the Shinnecock Nation's wholly owned cannabis business called Little Beach Harvest, will be built, managed, and financed by TILT through a joint venture with Conor Green, which is the Nation's cannabis project development firm. The entities claim that the combination of TILT's cannabis industry know-how with the Shinnecock Nation's "long history of understanding and use of plant medicine for healing" will provide a genuinely socially equitable partnership in an industry plagued with social equity issues as it continues to legalize.
The Shinnecock Nation's sovereign land is housed within the modern day town of Southampton, which is part of the Hamptons. The operations will be near the famed Shinnecock Hills Golf Club, as well as Southampton Village and Cooper's Beach.
Little Beach Harvest will include a two-story dispensary, lounge, and 60,000 square-foot cultivation, processing, extraction and packaging facility and is regulated by the Shinnecock Cannabis Regulatory Division under the Nation's tribal cannabis laws. It is the Nation's intent to create a modern cannabis destination for beachgoers and others that will "provide an alternative, natural way of healing while creating economic prosperity and sustainability for our community," the statement reads.
Apart from its cannabis ventures, the Nation has also tried and failed to open a casino closer to Manhattan. After years of back-and-forth, the proposal failed at the state level, forcing the Nation to set its sights on its own sovereign land. The planed 76,000-square-foot Shinnecock Hamptons Casino could come into existence as early as 2023 despite strong opposition from the Nation's wealthy neighbors. The tribe's 900-acre reservation is home to around 700 tribal members out of about 1,600 who are enrolled as members of the Shinnecock Nation. Currently, the majority of the economic engine for the tribe includes billboards along the stretch of Montauk Highway that are coterminous with tribal lands, as well as cigarette sales on reservation land.
"This is an exciting and momentous opportunity for our Nation," said Chenae Bullock, member of the Shinnecock Nation and Managing Director of Little Beach Harvest in a statement.
"As the wealth gap in the U.S. has grown wider and wider, it is economic development opportunities like this that will help our tribe bridge the gap. Through our partnership with TILT, we will not only create dozens of jobs and jump start careers, but will also cultivate business relationships with other tribal business owners, generating growth for Indigenous communities," Bullock said.
Shinnecock Nation Chairman Bryan Polite added, "Over the past few years, we have been working diligently to ensure that the Shinnecock Nation will be a responsible and positive addition to the New York cannabis market. We have been impressed by TILT's commitment to building such an equitable partnership and believe that they bring the right kind of expertise at precisely the right time to help us become a leading operator in the emerging New York cannabis market."
"We are proud to help create an entry into the cannabis industry that will be impactful for the Shinnecock Nation," said Gary Santo, CEO of TILT Holdings. "To date, Indigenous people have been largely excluded from the social equity conversation across the country. This partnership — which is a true partnership in every sense — is a step forward in creating social equity for the Nation. We believe our expertise in cannabis operations along with Shinnecock's thought-leadership and cultural connection to plant medicine will deliver economic growth for the region, while cementing the Nation as a leader in cannabis operations among Indigenous communities."
Aside from this being notable for the Hamptons and the Shinnecock Nation, the deal is also unique in that the Shinnecock Nation has full ownership of the business. In other partnerships between companies and Native tribes, companies often lease the land from the community or create lopsided partnerships.
A subsidiary of TILT has purchased 100% of the Class A membership interests of Standard Farms New York, which will hold a 75% interest in a joint venture with Conor Green for approximately $700,000, in cash and stock. Up to $2.65 million will be paid in additional shares priced at the time of closing, contingent upon certain milestones, like commencement of retail and wholesale cannabis sales.
TILT will provide management services to Little Beach Harvest through the joint venture, which will include funding of up to approximately $18 million in capital expenditures. The 9% debt financing TILT provides is repaid through cash flows monthly and is secured by the assets of the project, which include the cultivation, processing, extraction, and packaging facility; along with the dispensary and wellness lounge.
In exchange for providing management services, Standard Farms New York, and therefore TILT, receives 11.25% of the Nation's gross revenue as well as 18.75% of free cash flows from all Shinnecock Nation cannabis operations during the initial term of up to nine years. The management agreement may be extended up to 10 additional years, pending accomplishment of certain performance-based milestones related to revenue and profitability. The tribe will retain the rest of the profits.
This was originally published on Forbes.com