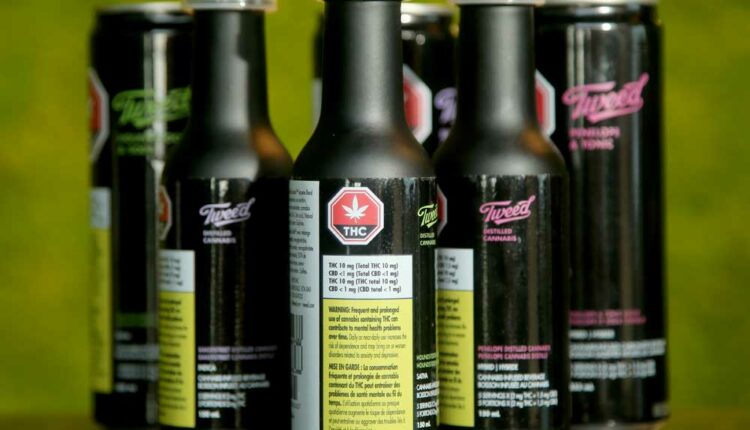 Cannabis-Drink Companies Are Betting on Marijuana Legalization for the Upcoming U.S. Elections
Cannabis companies are not waiting for the election verdicts in the United States as the upcoming elections soon approach the fate of legalization in U.S. With the presidential elections being less than three months away, and early voting starting in September in some states, cannabis companies, like Canopy Growth (TSE: WEED), have also come up with products and business plans betting on the cannabis legalization in the country and potentially booming the cannabis space once again.
Although it has been a difficult year for the cannabis space and its investor this year, the November U.S. elections could have a solid impact on the cannabis stock market going into 2021. To stay up-to-date with the psychedelics industry, the cannabis companies are preparing for marijuana-infused beverages for thousands of consumers––a market that is expected to reach US $4 billion in retail sales by 2024. Canopy Growth, originally based in Ontario owns licensed rights of its cannabis drinks in the U.S. to Acreage Holdings. Inc. Canopy Growth.
Canopy Growth states that they have "developed a proprietary process that distills whole flower cannabis into a clear liquid. We are using this liquid as an active ingredient in a wide variety of THC and CBD beverages, offering consumers an alternative to traditional drinks." The company launched the marijuana-infused drinks to attract a growing number of consumer market as less booze and wine is served in restaurants due to the pandemic and its limitations on the consumption of alcohol.
Despite the COVID-19 shutdowns and restrictions, U.S. states New Jersey, Arizona, South Dakota, and Montana are highly likely to vote for legalizing the recreational use of marijuana in November. DataTrek Research co-founder Jessica Rabe stated that if these measures pass, at least a third of Americans will be using cannabis for recreational purposes.
"Retail marijuana legalization in a state like New Jersey would put greater pressure on legislatures of nearby states (i.e. New York, Connecticut, Pennsylvania) to garner enough votes to legalize adult-use sales," she said. As states generate and report solid revenues in the marijuana industry–for instance Colorado reporting $302.5 million in marijuana tax revenue last year– job creation may also be inevitable to help boost the economy if legalization happens.
The investor takeaway, according to Rabe, is that investors shouldn't overlook the pressure that further state legalizations would place on the federal government to lift the nationwide ban on marijuana, particularly if Democrats score a clean sweet in November. "Should Democrats win the White House and Senate this fall, a Democrat-controlled Congress could put pressure on Joe Biden to deschedule the drug despite his personal qualms," she commented in an interview.