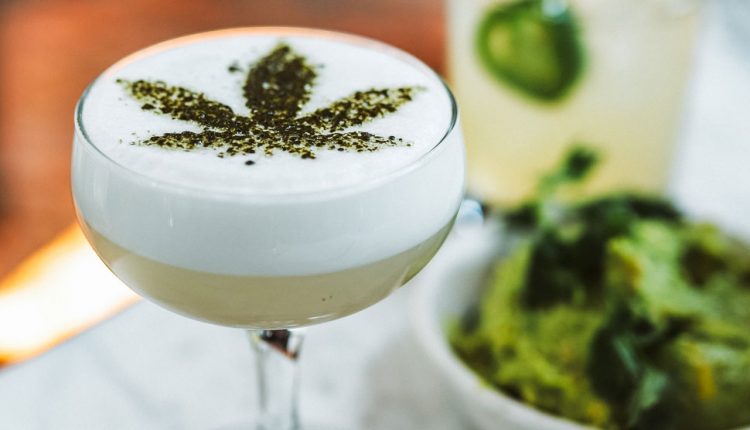 Cannabis-Infused Beverages Continue To Inspire Deals
Privately owned Canadian medicinal beverage company Beacon Hill Brands is bringing Kalvara, a cannabis-infused beverage, to the Canadian adult-use recreational market, the company announced Sep. 14.
The move, among other recent deals — notably multistate operator Ayr Wellness acquiring LEVIA cannabis sparkling seltzer owner Cultivana LLC in August — is indicative of an ongoing upswell in the cannabis-infused beverage segment in the U.S. and Canada.
Current 2021 sales in the THC-infused segment are nearing $124 million, constituting a 56% year-over-year increase, according to Headset market data from Nevada, Michigan, Colorado, California, Oregon, Pennsylvania and Washington state.
The sales numbers combined with brands beginning to mimic the successes of hard seltzer, as well as the large number of new offerings hitting the market point to the growing popularity of cannabis-infused beverages among consumers.
Vetrina Group, a retail cannabis consulting company that has worked with over 150 stores across Canada, says cannabis-infused beverages' popularity can be attributed to the product's accessibility.
The beverage segment allows brands to look beyond "traditional demographics" of cannabis users and appeal to broad swaths of consumers that are wellness-, THC-, or rapid-onset minded, Vetrina Group has observed.
The beverage segment's share of overall revenue in the cannabis market remains small, but Vetrina Group Co-Founder Krista Raymer says revenue share isn't the right metric to look at to accurately gauge the growth of the segment.
"Today, beverages represent a small percentage of revenue across Canada and the US. However, this does not paint the whole picture," Raymer said. "Due to the product having a lower price point than most products in the market, it is instead valuable to consider SKU velocity. By making this consideration, we can see Beverages impact more customers than the revenue narrative would lead us to believe."
Improvements in infusion technology are also fueling the cannabev boom. Kalvara is the first cannabis beverage with pressurized infusion technology. Marketed as Vessl infusion technology and supplied by Tempe, Arizona-based Virdi, LLC, the proprietary bottle cap is a dosing and dispensing device that protects sensitive ingredients until the moment of consumption, a press release said. When the bottle is opened Vessl mixes the active ingredients with water.
"The innovative Vessl technology provides a tremendous opportunity for us to leverage our knowledge of the Canadian market and create a diverse range of high-quality, all-natural solutions," Beacon Hill Brands co-Founder and CEO Stephen Dick said.
Kalvara is only the "first step in a larger expansion," Dick continued.
This is just considering the THC-infused segment, The CBD-infused beverage segment, which is more popular and available in non-legal states, is seeing larger leaps.
"To me, the biggest change is this- the top 3 beverage alcohol distributors in the U.S. all formally announced that they would begin to distribute CBD beverages," said Ian Monat, CEO and Co-Founder of Rhythm CBD Seltzers. "It's hard to underestimate how important this is to the growth of the CBD beverage category."
Republic National Distributing Company, Breakthru Beverage Group and Southern Glazers all inked deals with cannabis brands to start offering CBD-infused beverages to their networks this year.
The cannabis beverage market in both the United States and Canada is still very nascent and there is still a lot of runway for brands to break in.
"The beverage market continues to expand," said Nuveev CEO Jakob Ripshtein. "New, more creative flavor profiles will continue to be introduced offering a wider selection of preferences, and brands (Nuveev and otherwise) are now exploring innovation in the space."