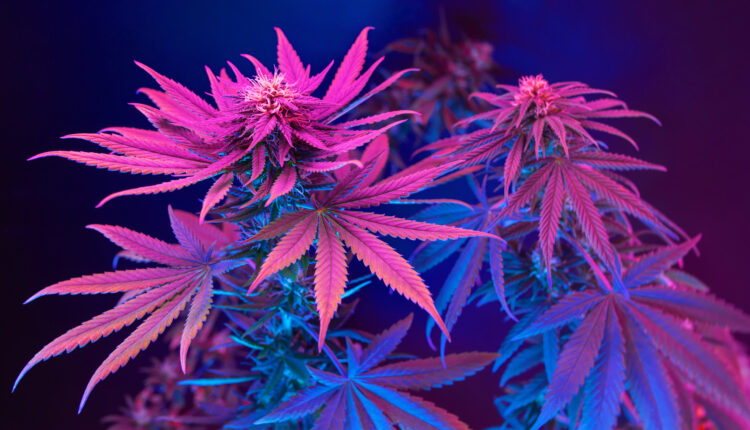 Cannabis Product Sales Increase In British Columbia As Prices Continue to Fall
According to the latest wholesale quarterly report covering April, May, and June 2023, the cannabis market in British Columbia is witnessing a notable trend: as cannabis prices in the region continue to decline, the sales of cannabis products are on the rise.
This report includes sales from the BC Liquor Distribution Branch's Direct Delivery Program, which launched in August 2022. Sales of products registered under the Direct Delivery Program are reported separately to the LDB's central delivery stream, and are therefore not included in overall sales.
The report highlights a fascinating shift in consumer preferences. While sales of smaller quantities of dried flower, like 1-gram and 3.5-gram options, experienced a decrease overall, larger formats such as 7-gram, 14-gram, 28-gram, and 30-gram options showed a significant increase in demand. Particularly noteworthy is the remarkable surge of 76.4 percent in total units sold and a 51.5 percent rise in sales for cannabis extracts, which includes the increasingly popular infused pre-roll category.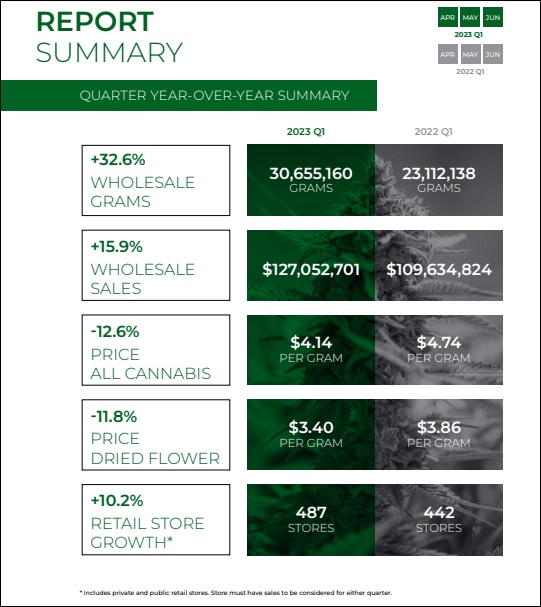 The wholesale sector's overall revenue also saw a nearly 16 percent increase, totaling over $127 million. Additionally, the province saw an increase in the number of retail stores from 442 in the corresponding period of 2022 to 487 by the end of June 2023. While the average price of cannabis in BC continued its downward trajectory, hitting a new low at $4.14. The cost of dried cannabis dropped even further, reaching $3.40 per gram.
Sign Up For The TDR Weekly Newsletter
The oversight of wholesale cannabis sales and distribution in the province falls under the BC LDB. Impressively, this entity witnessed a substantial uptick in wholesale cannabis sales, surpassing thirty thousand kilograms (equivalent to 30,655,160 grams) during this period. This marked a remarkable growth of more than 32 percent compared to the same period in the previous year.
Overall, the report reveals distinct shifts in consumer behavior. Notably, there were significant declines in the total dollar sales of various dried flower offerings priced above $5 per gram, compared to the same period the prior year. However, offerings priced at or below $5 per gram, particularly eighths, 7-gram, and 14-gram SKUs, experienced an increase in sales. Moreover, 28-gram offerings priced at $3 or less per gram saw a surge in demand, while other price points faced declines.
In the product product categories, beverages observed a notable upswing of just over 20 percent in year-over-year sales, whereas edibles experienced a modest 0.3 percent increase. Dried flower sales, on the whole, experienced a decline of 4.4 percent. In contrast, ingestible extracts, including cannabis oils and capsules, witnessed a 5.6 percent increase, buoyed by strong sales of now-discontinued products like Jolts and Glitches.
The report also highlights impressive growth in inhalable extracts, such as vape pens, shatter, hash, and rosins, along with infused pre-rolls, both experiencing significant sales increases of 56.5 percent and 14.2 percent respectively. However, seed sales faced a downturn of 7.1 percent, while cannabis topicals saw a decline of 11.1 percent in sales.