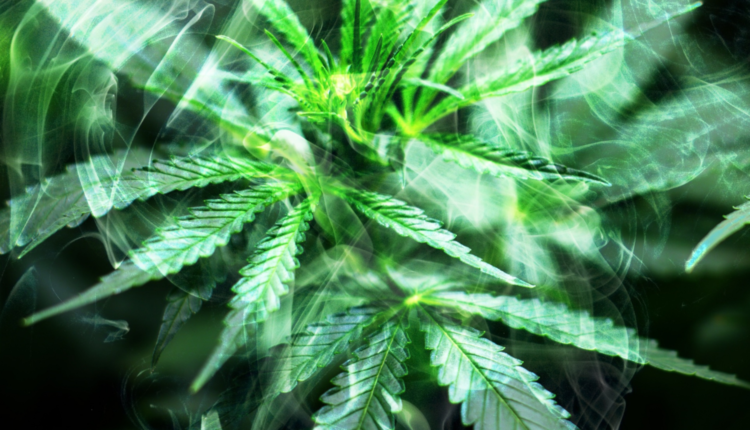 Cannabis Regs Roundup: Canada, Alabama, Tennessee, Maryland, Kansas & Missouri In Play
The world of cannabis regulations is ever-evolving, with several significant developments taking place across different regions. Let's take a closer look at the latest updates in Canada, Alabama, Kansas, Maryland, Missouri and Tennessee
Canada: Window Coverings for Cannabis Shops Under Review
The Alcohol and Gaming Commission of Ontario is considering changing regulations that require cannabis shops to conceal marijuana from store windows. The current restrictions aim to prevent minors from being enticed by cannabis, but store owners argue that it hampers their visibility and makes them vulnerable to robberies. 
According to CBC News, the province is collecting feedback on the matter until July 11 and will notify stores if changes are made. Some argue that plain packaging already minimizes the visibility of cannabis products, while others point out safety concerns for employees. Alberta previously allowed stores to remove window coverings due to a rise in robberies.
Alabama: Temporary Order Allows Appeals for Denied Cannabis Licenses
A judge in Montgomery, Alabama, has issued a temporary restraining order that allows companies denied a license by the Alabama Medical Cannabis Commission (AMCC) to appeal the decision. The order preserves the opportunity for applicants to challenge the commission's process, which has been criticized for legal problems and inconsistencies.
The AMCC has acknowledged flaws in its scoring system and suspended the licensing and appeal deadlines, per AL News. The judge's order suspends the original appeal deadline and affirms that licenses will not be issued as scheduled. The lawsuit also alleges violations of the state Open Meetings Act and unfair application of rules.
Tennessee: Introduction of Privilege Tax on Hemp-Derived Products
Starting from July 1, Tennessee will implement a 6% "privilege" sales tax on hemp-derived cannabinoid products, including CBD, delta-8 THC, delta-9 THC, and delta-10 THC, per MJBizDaily. This tax will be in addition to the state's standard sales tax rate of 7%. Tennessee, which lacks legal access to adult-use or medical marijuana, has seen a growing demand for these hemp-derived products.
Earlier this year, the state introduced regulations for hemp-derived products, requiring sellers to obtain licenses and adhere to product-testing standards, while also imposing age restrictions and limitations on packaging to discourage appeal to children.
Maryland: Recreational Cannabis Sales Commence With Sales Tax
Starting from July 1st, Maryland will allow individuals aged 21 and older to purchase up to one-and-a-half ounces of cannabis for recreational use from licensed dispensaries. Comptroller Brooke Lierman has confirmed that a nine percent sales tax will be imposed on recreational marijuana sales, with the Office of the Comptroller responsible for collecting and managing the funds.
The tax revenue will be used to cover administrative costs and allocated to various funds, including distributions to counties and municipalities where the dispensaries are located. However, Lierman cautioned against expecting substantial tax revenue from recreational marijuana sales.
Kansas: Productive Discussions on Hemp Program Changes
Stakeholders in the Kansas hemp industry gathered for a productive meeting at the Kansas Department of Agriculture on June 15th to discuss potential changes to the state's hemp program. Representatives from various sectors, including agriculture, government, and the hemp industry, expressed a desire to modify regulations and support investment in hemp while adhering to federal guidelines.
Anticipated changes to the 2023 Farm Bill, including the inclusion of hemp as a feed additive, were confirmed, and discussions on adjusting license fees and promoting hemp adoption among farmers are ongoing. The Planted Association of Kansas continues to advocate for sustainable practices and promote hemp in the region.
Missouri: Testing the Impact of Plain Packaging on Cannabis Products
Missouri will become a testing ground for the effectiveness of "plain packaging" on recreational marijuana products, following a global movement advocating for less attractive packaging on tobacco products. Under the state's new cannabis regulation rules starting on July 30, labels and packaging for marijuana-related items must not appeal to children. Missouri joins a small number of states, including Connecticut, Massachusetts, and New Jersey, that require plain packaging in the adult-use cannabis market.
According to Missouri Independent, the approach aims to prioritize health and safety information and reduce the appeal to children, considering the rise in child poisoning cases related to marijuana edibles. Missouri's rules also include stricter child-proof packaging requirements, with penalties for non-compliance. Researchers, including those from the University of Michigan, will closely monitor the results of these plain packaging regulations in various states to determine the optimal level of restriction.
As cannabis regulations continue to evolve, these updates reflect the ongoing efforts to strike a balance between public safety, responsible business practices, and the needs of consumers in various states.