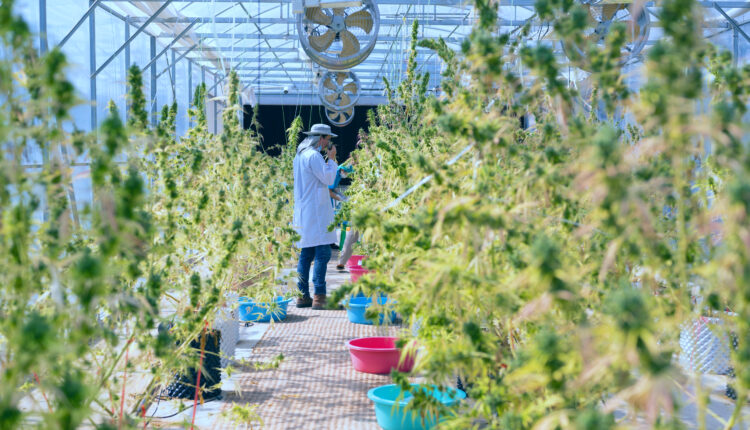 Cannabis Sales Top $5B In Massachusetts Driven By Record-Breaking Monthly Purchases
Retail weed sales in Massachusetts hit the $5 billion mark, according to a press release from the state's Cannabis Control Commission (CCC). In January, adult-use sales reached $4 billion and a mere eight months later surged to $5 billion.
With more East Coast states launching legal marijuana programs, some in Massachusetts worried that competition in the neighborhood might cut into the state's sales. But that obviously didn't happen. The eight-month period between the $4 billion and $5 billion benchmarks was a remarkably short time to generate $1 billion in sales.
Sign Up For The TDR Newsletter
"Massachusetts continues to hit record sales even as other states have come online. In fact, our neighboring states Maine, Rhode Island, and Connecticut also had record sales this summer," said CCC executive director Shawn Collins in a statement. "Demand for tested, quality cannabis products remains strong in the region, and consumers shopping in other states have not impacted Massachusetts' success."
Since the first two recreational cannabis shops opened in Massachusetts – the first on the East Coast – in November 2018, "the pace of hitting the next $1 billion aggregate gross sales milestone has continued to quicken, with each subsequent tally occurring faster than the previous one," the CCC noted in the statement.
A Friend In High Places
At a June gathering in Boston, Senator Elizabeth Warren (D-MA) threw down the gauntlet when she called for cannabis laws to keep corporations like Big Tobacco, alcohol and retail giants from dominating the cannabis industry and ensure that communities most harmed by the war on drugs also reap the benefits of legalization.
"Already, aspiring weed billionaires and powerful corporations like Amazon AMZN and Altria (NYSE: MO) (aka Philip Morris) are hounding Congress to pass bills that would let them be the first to profit from federal legalization— leaving behind small business owners and the many communities that were torn apart by decades of over-policing," Warren said.
"Now is the time to get creative and think big about how we can ensure fairness and competition in the cannabis industry," the Senator added.