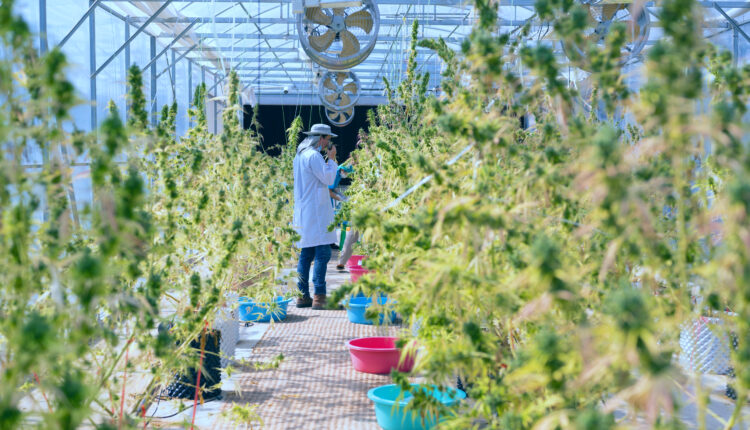 Cannabist Dispensary Employees In New Jersey Vote Unanimously To Accept Union Contract
United Food and Commercial Workers (UFCW) union, Local 360, announced that Columbia Care, Inc.'s  CCHWF Cannabist retail location in Deptford, NJ., has voted to ratify its first labor contract. The contract covers dispensary associates and senior dispensary associates, and is noteworthy both because the vote was unanimous, and because its guaranteed wage increases are retroactive to March. The contract comes more than a year after Cannabist employees petitioned the National Labor Relations Board to support their push to unionize with UFCW.
"With this unanimous contract vote, workers at Cannabist have taken a big step towards a better future for themselves and for their families," stated Sam Ferraino, Jr., UFCW Local 360 president. "It's a testament to their determination and their commitment to this industry. They deserve every congratulations."
Columbia Care's Cannabist dispensary in Deptford was the company's first U.S. location to unionize.
"Workers are recognizing their importance and finding their voice," stated Tom Donoghue, director of cannabis at UFCW Local 360. "The businesses in this industry that will flourish long-term are those that listen to them and deliver the working conditions they need and deserve."
UFCW's recent activity in the cannabis industry includes:
UFCW Local 152 members at Acreage Holdings' The Botanist ACRDF ACRHF dispensaries in Egg Harbor and Atlantic City, N.J. voted on June 21 to ratify a bargaining agreement with their employer.
Workers at Valley Wellness in Raritan, NJ., voted in March to unionize as members of UFCW.
Employees at Curaleaf's CURLF Edgewater, NJ., dispensary voted to organize as members of United Food and Commercial Workers, in October.
Workers at the Trulieve TCNNF North Shore medical cannabis dispensary voted to join Local 1776 in September.
Signing a labor contract is deemed to be a big deal for several reasons, both for employers and employees. Labor contracts serve as legally binding agreements that outline the terms and conditions of the employment relationship. It could serve for more labor organization is the state going dorward.