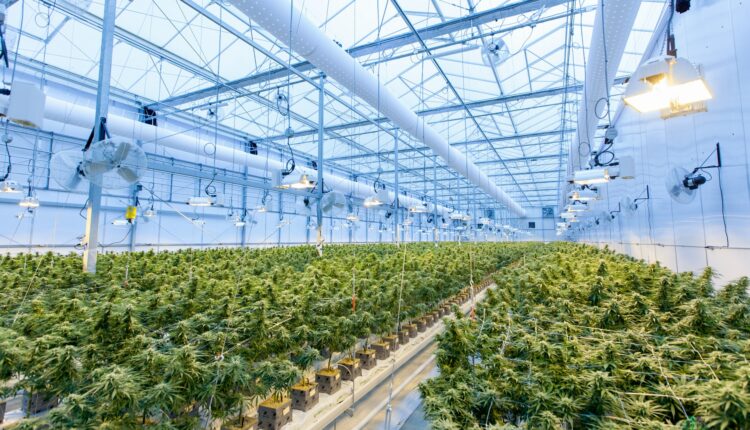 Canopy Growth Sells BC Greenhouses at Huge Loss, Slows Canadian Production
Once touted as "the two largest federally licensed cannabis facilities in the world", Canopy Growth (TSX:WEED, NASDAQ:CGC) sold off their two British Columbia-based greenhouses in December and January, as announced in its latest regulatory filing.
The sale of the Aldergrove and Delta greenhouses were completed respectively in December and January, for a combined $40.6 million CDN ($31.5 million USD). The greenhouse space totalled 3 million square feet of growing area.
The Greenhouse Purchase Craze of 2018
The two greenhouses were initially purchased in 2018 for a combined $400 million, a time when Canada's Licensed Producers were building more greenhouses—in the months around the lifting of prohibition—than what was needed. While the sale represents a gut-punching loss for the company, it is not unique as other LPs offload facilities across the country, now seen as "bad greenhouse deals".
The move was ultimately "to improve production efficiencies" and comes almost a year off the heels of the BC greenhouses closing in March 2020. At that time, when the facilities were deemed by the company as "no longer essential to [their] cultivation footprint", over 500 employees were laid off, the workforce at the time mostly consisting of new immigrants and temporary foreign workers.
Upon its opening, the facilities, named "BC Tweed" were intended to supply the company's processing headquarters in Smiths Falls, Ontario, but the facilities never took off, facing difficulties scaling and issues with cultivation.
At the time of the layoffs in March 2020, the tides at the facilities had changed, sitting on $600 million of inventory, but coming too late when the industry as a whole faced an oversupply issue. Until the sale, the facilities remained idle, with one of the greenhouses facing a fire back in November.
Canopy Ramps Down Domestically, Looking Towards Australia
In December, it was made evident that Canopy would again be ramping down Canadian cultivation operations in St. John's, Fredericton, Edmonton and Bowmanville, resulting in another 220 job losses.
Despite these shifts, the company remains optimistic to be in a place of profitability for fiscal 2022. "We are executing against our cost savings program, with several initiatives already completed and more underway to build a leaner and more agile business," said Mike Lee, CFO in their Q3 2021 financial results report. "These cost savings, along with our top-line growth and continued cost discipline, puts Canopy firmly on a path to achieve profitability during Fiscal 2022, with further improvement anticipated beyond."
In these efforts towards building a leaner and more agile business, Canopy also ceased cultivation in Africa, Colombia, and the United States, pivoting to a different approach to overseas markets.
"We are still working to develop markets in Australia and certain countries in South America by focusing on an asset-light model which emphasizes use of third-party licenses," Canopy noted in its regulatory filing. The company will focus its strategy on its international Spectrum Therapeutics brand in the Australian medical cannabis market.