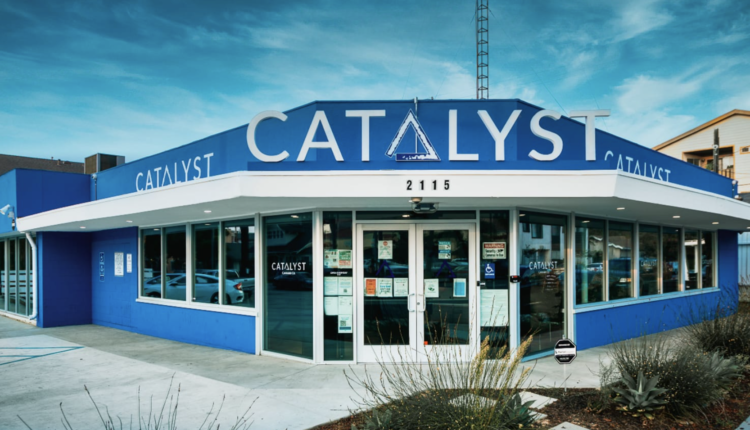 Catalyst Cannabis Co. Sues California Over Tax Rates
The worst kept secret in California's cannabis market is now public knowledge. A lawsuit filed last week in California Superior Court alleges the Department of Cannabis Control (DCC) has failed to enforce its "track and trace" protocol leading to the proliferation of illicit burner distribution operations which severely undercut legal cannabis distributors while bolstering the black market. 
The suit filed by Catalyst Cannabis Co. parent company HNHPS, estimates "untold millions of pounds" of cannabis have been diverted to the illicit market by burner distributions, and in turn "hundreds of millions of dollars" in state tax revenue have been lost.
Burner distributors, in other words, are rogue cannabis distributors obtaining permits and buying up large amounts of legal cannabis at wholesale prices and selling it through unlicensed channels in California and outside the state, the suit alleges.
This process results in cheaper illicit cannabis undercutting the legal market since burner distros do not pay the 15% excise tax. The DCC's failure to enforce its own rules creates an "unlevel playing field," Catalyst says.
At the root of the lawsuit is Catalyst Cannabis Co.'s desire for the state to reform cannabis tax policy in order to disincentive legal distributors from turning to the black market in order to compete.
"I want to be clear – our goal is to outline a problem that the State has created by failing to work with the cannabis industry on fair taxes," Elliot Lewis, CEO of Catalyst Cannabis Co. said in a press release. "The burner distributions are a symptom of the state's complete incompetence as well as their unwillingness to admit what they know, they have screwed up the entire legal cannabis market."
Currently, the DCC relies on tips and complaints to track down and investigate illegal operators, though the suit argues the state's cannabis regulator isn't doing enough and could easily crack down using its track and trace system, METRC. This is supposed to identify offenders and flag questionable transactions.
Lewis told The Dales Report California's cannabis regulator is "by far, the worst."
"There is no precedent for other states. California is by far, the worst and most pathetic Cannabis regulatory system in the U.S.," Lewis said in an email. "Perhaps, other states can learn not to oppressively tax the industry or the system will not work…but California is so horribly run, it should be only an example of what not to do!!"