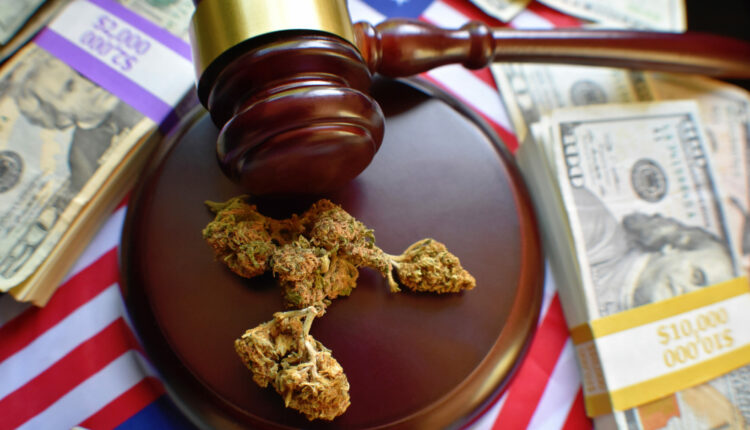 Colorado Governor to Feds: Pass Cannabis Banking and Tax Reform Before Legalization
The governor of Colorado — where all marijuana use has been legal since 2012 — has urged federal supporters of national decriminalization to put fiscal matters first before legalizing cannabis.
Gov. Jared Polis (D) wrote a letter to the sponsors of the Cannabis Administration and Opportunity Act (CAOA) in response to the Senate's request for feedback. In the letter, Polis implores legislators to pass banking and tax reform statutes before taking on the greater issue of legalization.
Barriers to Business Growth
Citing the Secure And Fair Enforcement (SAFE) Banking Act, Polis wrote that small cannabis businesses are shouldering the burden of not having access to federal financial instruments and tax relief — and they're struggling under it.
"While Colorado has developed a regulatory market that has fostered a successful state-level cannabis industry," the governor writes, "Congress' inaction on banking and tax reform is stifling small businesses, holding back innovation and entrepreneurialism, and perpetuating public health and safety issues."
Without legal access to bank accounts and small business loans, legal cannabis companies are forced to run on a cash-only basis. This, Polis says, makes cannabis retail outlets particularly susceptible to crimes of theft.
Polis also wrote that IRS Code Section 280E — which prevents cannabis operators from making federal tax deductions that other industries can — is one of the "biggest barriers to the success of the cannabis industry."
Senators Still Put Legalization First
So far, Senate CAOA sponsors Chuck Schumer (D-NY), Ron Wyden (D-OR) and Cory Booker (D-NJ) have insisted that federal legalization must take place before addressing the financial mechanisms.
Some opposed to voting on the SAFE Banking Act before the CAOA Act express fears that the SAFE act primarily caters to the marijuana industry without sufficiently addressing the disparity in social equity created by the War On Drugs.
In July, Sen. Booker stated in a press conference, "I will lay myself down to do everything I can to stop an easy banking bill that's going to allow all these corporations to make a lot more money off of this, as opposed to focusing on the restorative justice aspect." Schumer also said the CAOA Act will explicitly limit or prevent the total takeover of the legal cannabis industry by corporate alcohol and tobacco businesses.
But Polis maintains that the growth of the cannabis industry has gotten to the point where financial regulation is necessary at the federal level. The governor says the legal marijuana business has grown too large to be restricted from the kinds of basic financial functions other industries currently enjoy.
Gov. Polis insisted Congress can consider both pieces of legislation at the same time. "Congress has the power and traction to address these inequities in the near-term while continuing to refine the CAOA," he wrote.