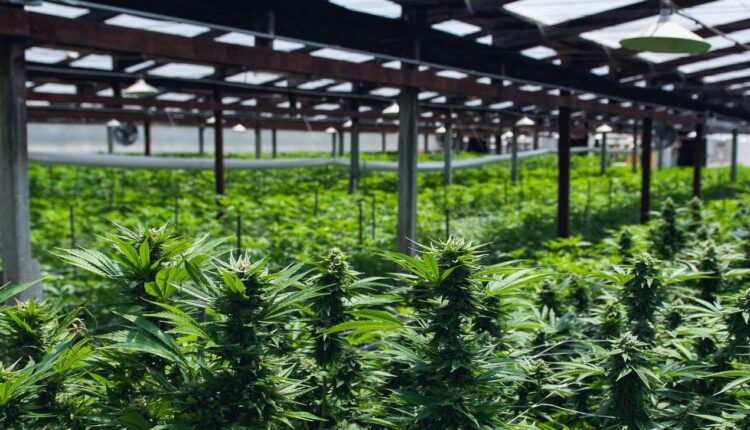 Cresco Labs And Columbia Care Finally Call Off Flagging Cannabis Merger, Originally Valued At $2B
Cresco Labs (CSE:CL) (OTCQX:CRLBF) and Columbia Care (NEO:CCHW) (CSE:CCHW) (OTCQX:CCHWF), two major players in the cannabis industry with operations in multiple states, have decided to call off their intended merger, which had been originally valued at $2 billion and was announced back in March 2022. In the news release on Monday, it was clarified that there would be no financial repercussions associated with terminating the deal.
Charles Bachtell, the CEO, and co-founder of Cresco Labs, shared his thoughts on the decision to terminate the planned transaction with Columbia Care, given the dynamic changes in the cannabis industry. He expressed that this move is a strategic step in the long-term interest of Cresco Labs and its shareholders. Additionally, he conveyed gratitude to Columbia Care for their valuable collaboration and dedication throughout the transaction.
Looking ahead, Bachtell emphasized their commitment to the "year of the core" strategy. This involves swiftly restructuring low-margin operations, enhancing competitiveness, and driving efficiencies in markets where they already hold a leading market share. Moreover, they aim to scale operations to be well-prepared for growth catalysts in emerging markets. By fortifying their core, Cresco believes they will be better positioned to capitalize on margin accretive growth opportunities, particularly during the challenging economic climate facing the cannabis industry.
While acknowledging that the outcome is not what they had initially hoped for, Bachtell expressed confidence that Cresco Labs will emerge stronger as they move forward.
The closing deadline for the deal had already been postponed twice, with the latest extension set for June 30. However, on that date, both companies disclosed that they had not taken the required steps to divest overlapping assets as mandated by marijuana regulators in several states.
As a consequence of the terminated merger, the plans to sell assets in Illinois, Massachusetts, and New York to the well-known rapper and business tycoon, Sean "Diddy" Combs, have also been called off, effective as of July 28.
This missed opportunity would have resulted in the formation of the largest Black-owned cannabis multistate operator in the United States had the deal proceeded as planned.
Earlier this year, Columbia Care, headquartered in New York, had undertaken an operational restructuring, which included a 25% reduction in corporate staff and the closure of certain operations.