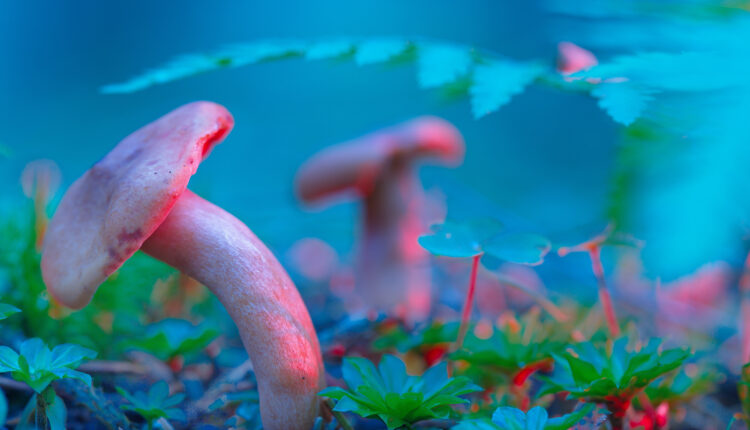 Creso Pharma Is the Latest Cannabis-Focused Company With Eyes On The Psychedelic Space
Several companies in the emerging psychedelics space have origins in the cannabis industry, and many more executives have made the cross-over from marijuana to mushrooms. Creso Pharma (ASX:CPH) (OTCMKTS: COPHF) is the latest cannabis-focused company to make the move with its proposed acquisition of Halucenex, a Canadian life sciences company that could "supercharge" growth for Creso.
Eyes on Vertical Integration
The big win in this acquisition? Both Creso and Halucenex have much to offer each other in what could be an incredibly mutually beneficial relationship. Once Hallucenex receives its Controlled Drugs and Substances Act Dealer's licence from Health Canada, it will allow Creso to perform high-quality psychedelic product research and formulate and manufacture products using Creso's laboratory facilities.
Psychedelic therapy will be provided at Halucenex's 6,000-square-foot medical clinic in Nova Scotia, complete with 18 treatment rooms.
The idea is that with all these pieces, Creso is fit to become one of a small number of vertically integrated providers of psychedelic assisted psychotherapy in Canada, targeting the markets for mental illness and PTSD treatment using its proprietary blend of psilocybin (yet to be created).
The company has also already secured supply of pharmaceutical-grade psilocybin through Psygen for future clinical trials, and is in a position to fast-track early revenue generation thanks to affiliations with Veterans Affairs Canada.
Halucenx is currently developing its own proprietary psilocybin formulation in collaboration with Acadia University, which it intends to use in a future clinical trial. Once completed, Halucenex researchers will compare synthetic with naturally derived psiloycbin. Finally, True North and Everest Clinical Research will act as partners in a planned phase 2 clinical trial, which will seek to demonstrate the efficiency of psilocybin in the treatment of treatment-resistant depression in Canadian veterans.
Not Just Psilocybin
A more recent update from Creso on the target acquisition informed shareholders that as Creso does its due diligence, Halucenex entered into an advisory agreement with a US-based biotech company to explore the genome sequencing of natural psilocybe.
"With genome sequencing data of natural psilocybe, Halucenex will seek to create an intellectual property platform around the genome and seek the ability to maximise the active ingredients in the psychedelic compound in various strains," said Halucenex founder and CEO Bill Fleming.
The emerging life sciences company also made its intention to incorporate additional psychedelics including LSD, ketamine, and MDMA into its treatment development initiatives clear.
"Halucenex continues to achieve a number of key milestones which will lay a strong foundation in its clinical trial schedule and future treatment development initiatives,' said Creso Pharma chairman Adam Blumenthal.
"We are very confident that the genome sequencing initiatives and the group's strategic decision to expand the range of compounds that it is researching, will unlock a number of opportunities for the company in the future."
Earlier this week, the Canadian company signed a letter of intent with Sixth Wave (CSE: SIXW), a Vancouver-based firm that specializes in the development of nanotechnology for more efficient extraction systems.
All these announcements come amid an increasing number of pushes to see psychedelics decriminalized, including in California, where a Senate Public Safety Committee recently approved a bill to make the possession of a range of psychedelic substances legal to use and possess for adults.
"The recent LOI with Sixth Wave is a very pleasing development for Halucenex and has the potential to provide considerable upside to near term clinical trial initiatives and cultivation activities," said Blumenthal.
"We also applaud recent regulatory developments in California, which will pave the way for acceptance for the use of psychedelic compounds as an alternative treatment route for debilitating mental health conditions."
These recent events point to some huge potential for Creso Pharma, and if the acquisition closes, Numinus (the only psychedelics firm in Canada with a Dealer's licence) could soon have some company.