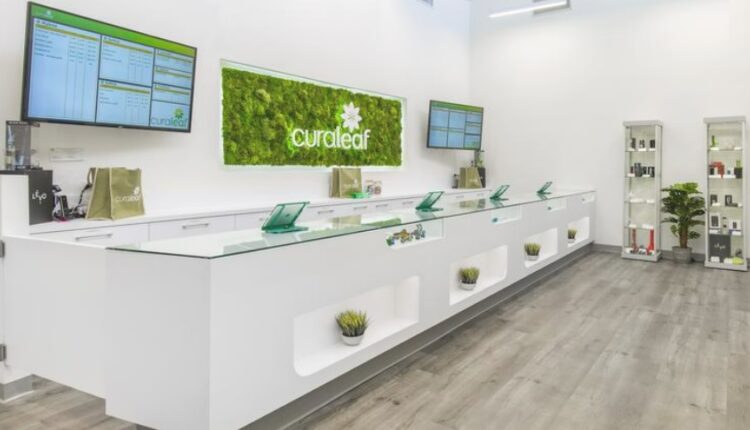 Curaleaf Holdings Beats Consensus Revenue Estimate; EPS Comes Inline
After the bell, Curaleaf Holdings (CNSX: CURA) (OTCMKTS: CURLF) announced second quarter 2022 earnings results. Both total revenue and earnings per share (EPS) met analysts expectations, with the latter slightly beating. It was a largely 'as expected' performance as the company continued cementing itself as a premier vertically integrated multi-state operator in America. TDR provides a breakdown of the numbers.
In the second quarter, Curaleaf Holdings reported $337.55 million in total revenue—an eight percent sequential increase over Q1 2019. This was slightly above the 14-analyst consensus estimate of $313.07 million, and gets Curaleaf moving in a positive direction after experiencing declining revenue growth last quarter. Earnings per share (EPS) figure also came inline, registering a ($0.04) loss versus estimates of ($0.04). Gross margin on cannabis sales rose decisively on the quarter, rising to 51.9% versus 49.3% on a sequential basis (260 basis points).
Helping Curaleaf's cause this reporting quarter was the commencement of adult-use cannabis sales in New Jersey in April. The company had opened two dispensaries from the outset, and over two-thirds of Garden State sales were accretive to the company's income statement on this report. More than 12,000 customers lined up up in the state upon open on April 21, buying nearly $2 million worth of recreational cannabis products on the first day of sales, according to the state Cannabis Regulatory Commission.
Furthermore, sales in New Jersey remained strong at least one month in market open, according to Seeking Alpha. From April 21 to May 21, regulators said consumers purchased $24.2 million at the 12 dispensaries approved to sell adult-use cannabis. No doubt, the strong debut materially contributed to Curaleaf's consensus revenue beat.
In fact, Executive Chairman Boris Jordan explicitly credited the strength in New Jersey cannabis sales as one of the reasons for the revenue beat on the quarter:
Our record breaking second quarter got off to a great start with the launch of adult use in New Jersey and a historic 4/20. We bounced back from earlier headwinds to grow revenue 8%, and AEBITDA 18% sequentially, while continuing to execute on our growth strategy for Europe, a key differentiator for Curaleaf and a significant advantage over our competitors.
On the cash flow side, Curaleaf Holdings generated around $86 million in Adjusted EBITDA, although due to the exclusion of one-time items, it isn't a true reflection of operating cash flow. Adj. EBITDA is often used by investors and analysts to get a better sense of a company's true profitability.
Stay tuned: TDR will have additional coverage on Curaleaf's financial results in an upcoming interview with Executive Chairman, Boris Jordan.